We spent the Thanksgiving long weekend on Salt Spring Island.
Duffins Doughnuts while we wait for the ferry. I liked the Bavarian the most.
We tried to play a board game on the ferry but it was actually kinda rough and Rose and I were getting seasick. Instead we went outside and looked for whales.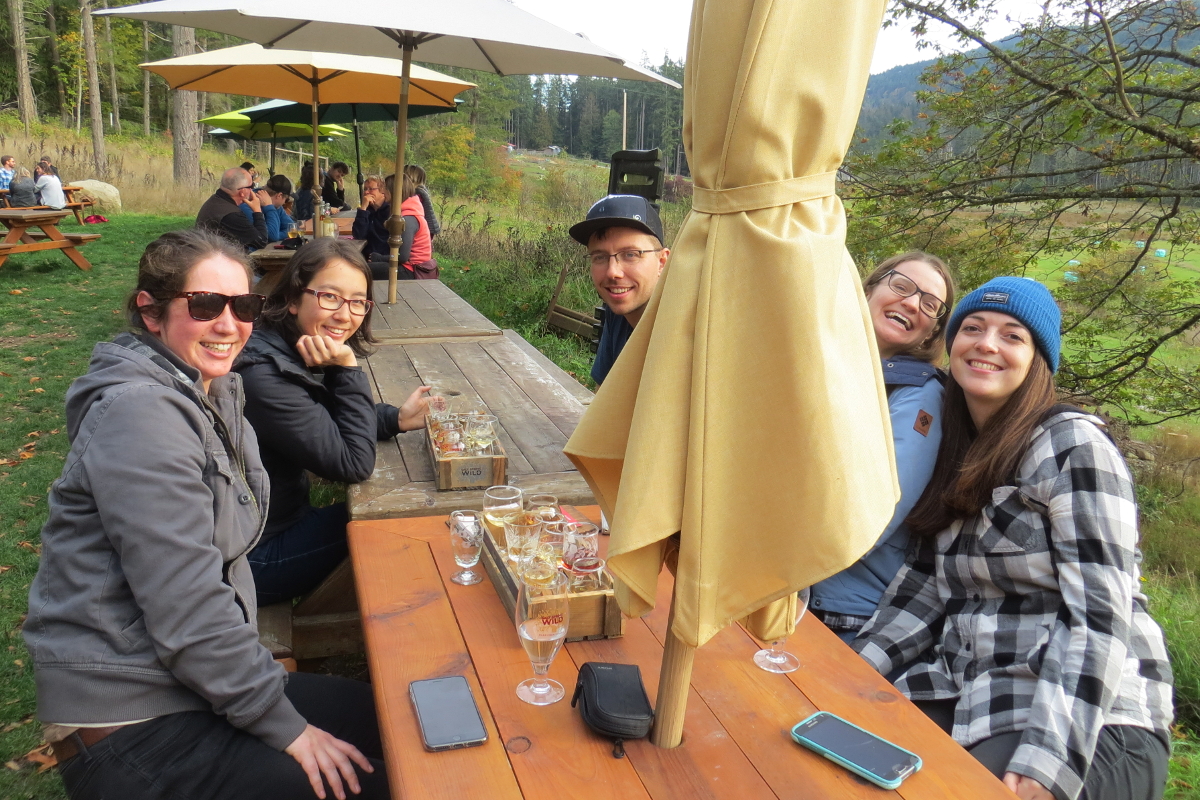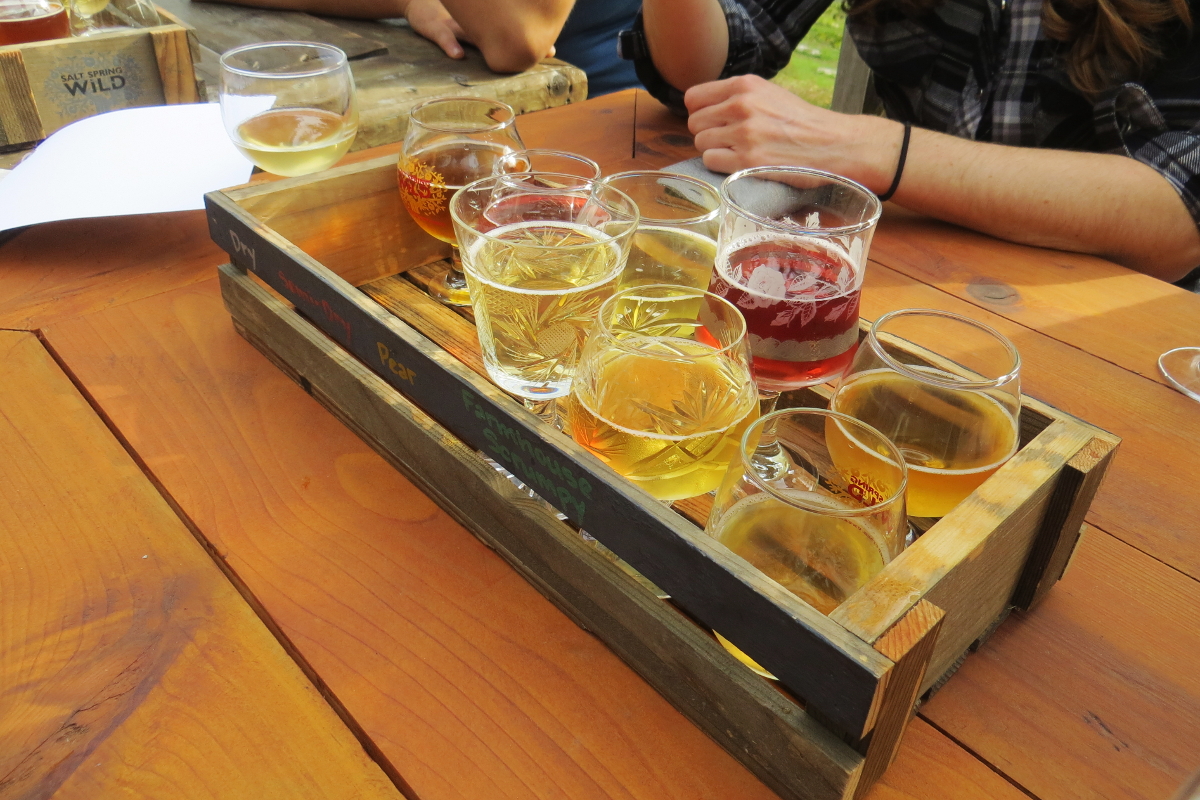 We met up with Leslie and Kyla at the market, had falafel, and then headed off to Salt Spring Wild Cider.
The cidery was amazing! The best cidery I have ever been to. Firstly because you could get a TEN CIDER TASTING FLIGHT (for two people). And secondly because EVERY CIDER WAS DELICIOUS. They were all dry and crisp and just based on different types of apples (I hate those gross flavoured ciders that are just made with added flavourings.) I would have bought 8 out of 10 of them easily. (Didn't like the hops one or the pear one.) We did buy a few bottles. Of course my favourite one was the most expensive one, haha– barrel aged muscat. We had a lovely time on the lawn sipping cider and watching a beekeeper work on some hives.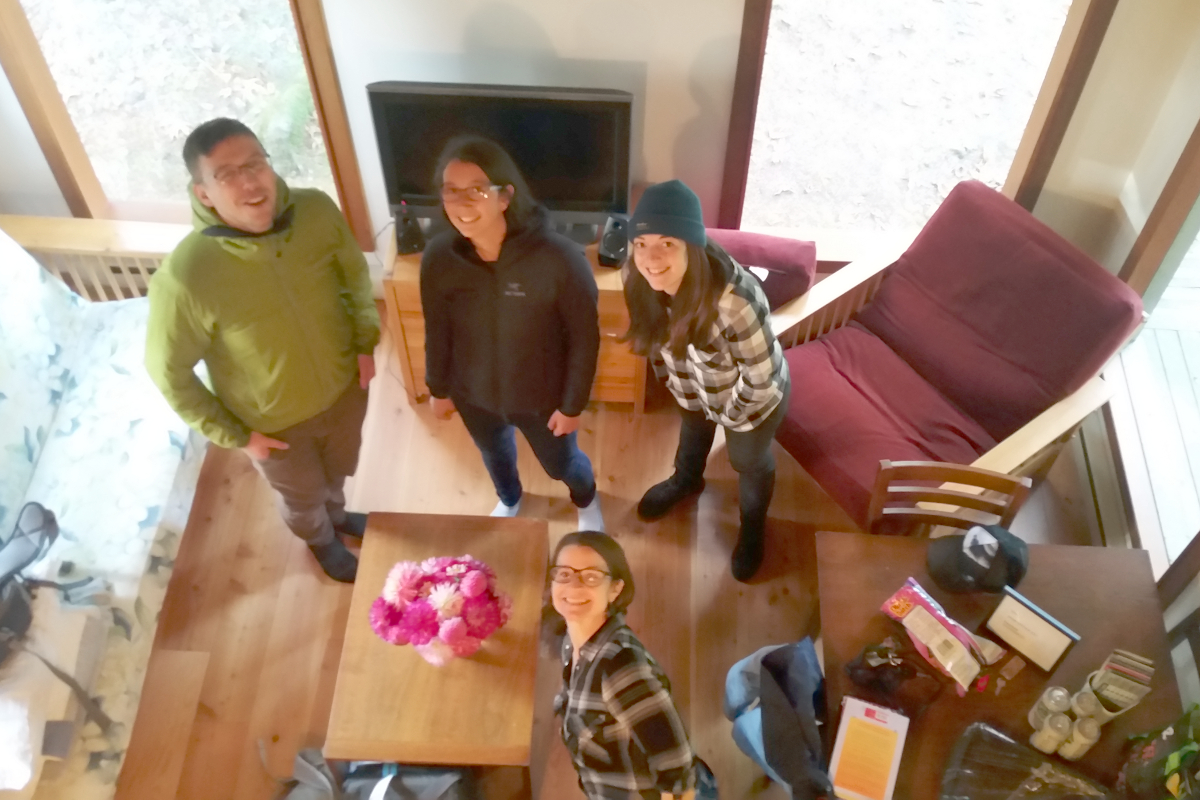 Our Airbnb was v cute. It had a loft! The weather started to turn pretty crappy so we spent a lot of the weekend nice and cozy in our little cabin in the forest playing endless board games and eating snacks. It was wonderful.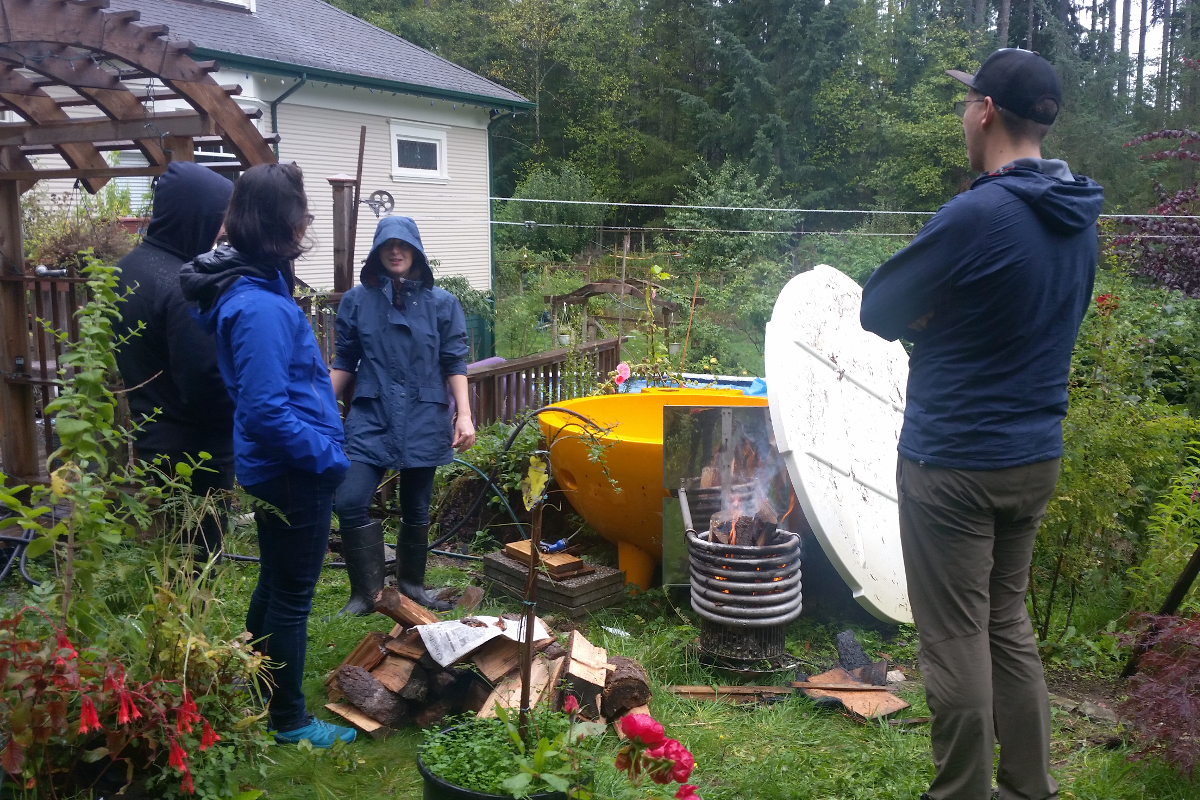 We all piled in the van and headed to Kyla's parents house for Thanksgiving (with a quick stop at the Salt Spring Island Cheese Company). Her house is pretty awesome. They have goats and chickens (and 500 roosters), and… a wood fired hot tub!! We filled it up and got the fire going… and 5 hours later we had a hot tub. :D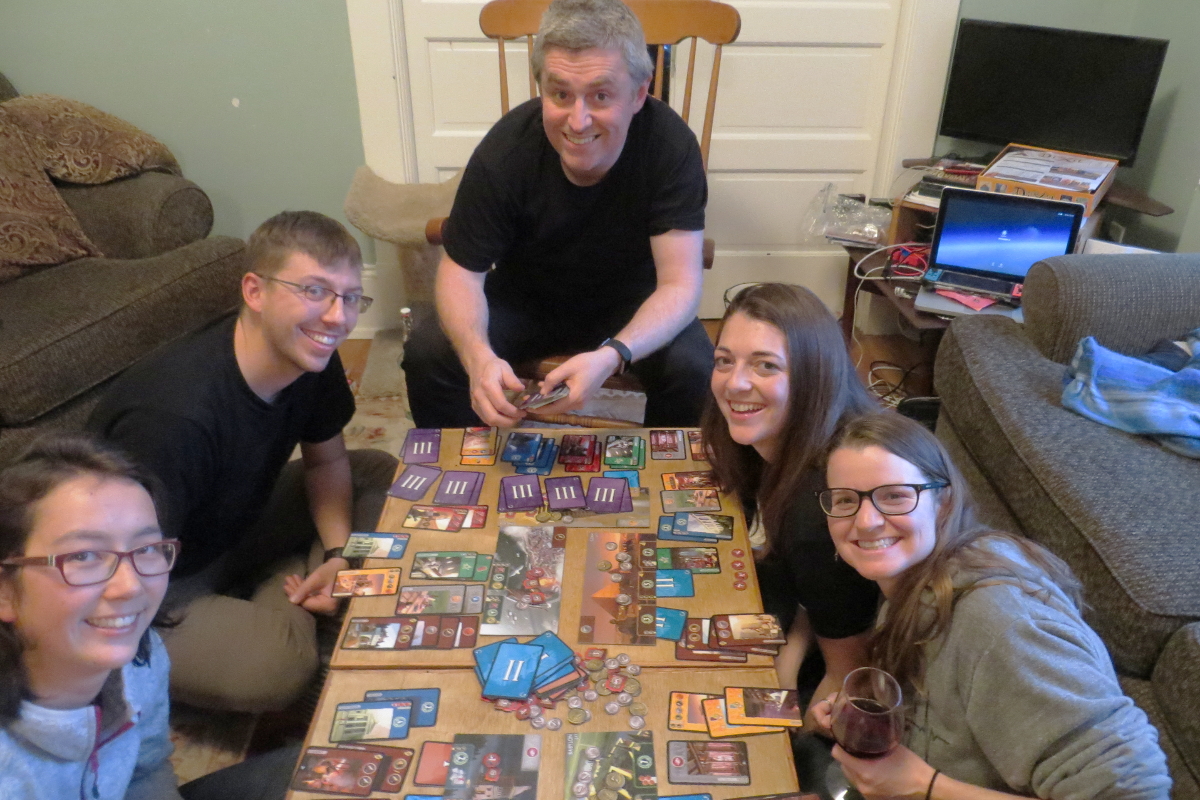 We passed the time with MORE GAMES of course! Mega 7 Wonders, and Dixit.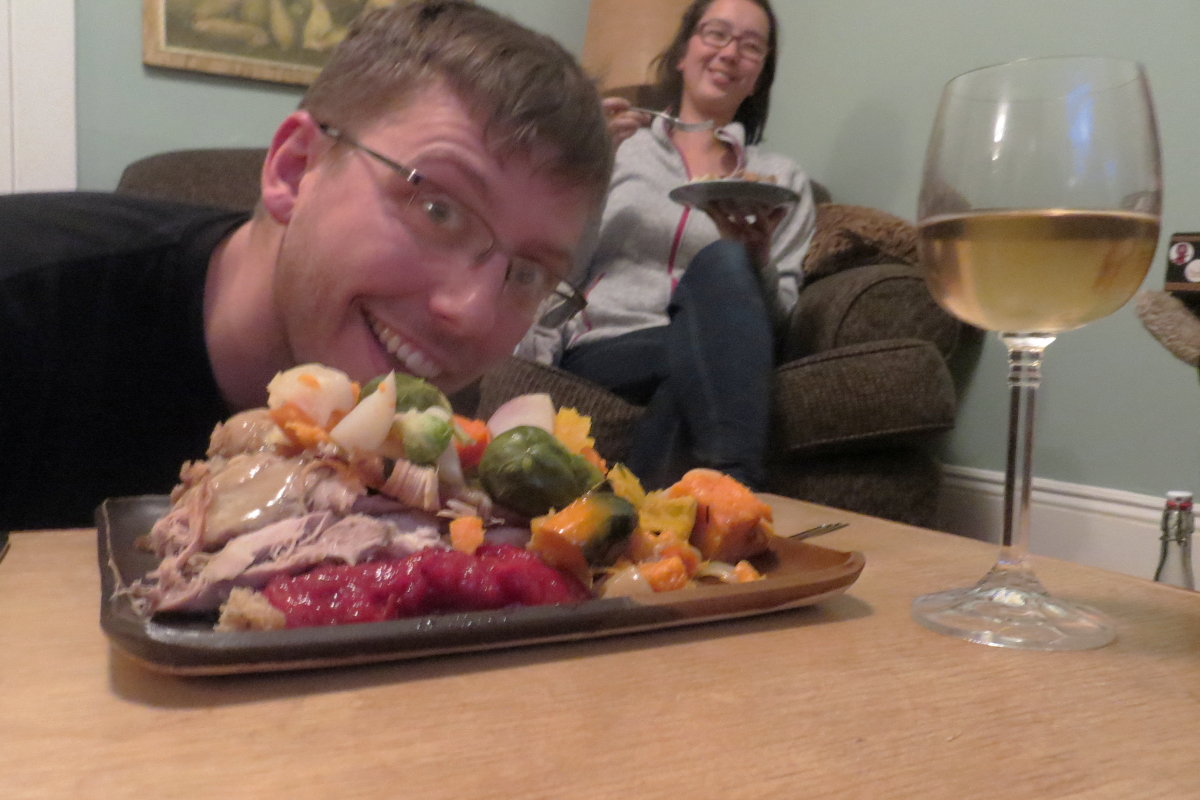 Look how much food Lauren ate!!!!!!! Hahaha. This was plate 1 of 2 (or was it 3???). :D It was a lovely Thanksgiving meal. Scott and I especially loved having turkey since it's so hard to get here in Aus (well you can get it, but it's pricey).
PS Lauren did accidentally run a half marathon in the morning so I guess that accounts for some of the food haha.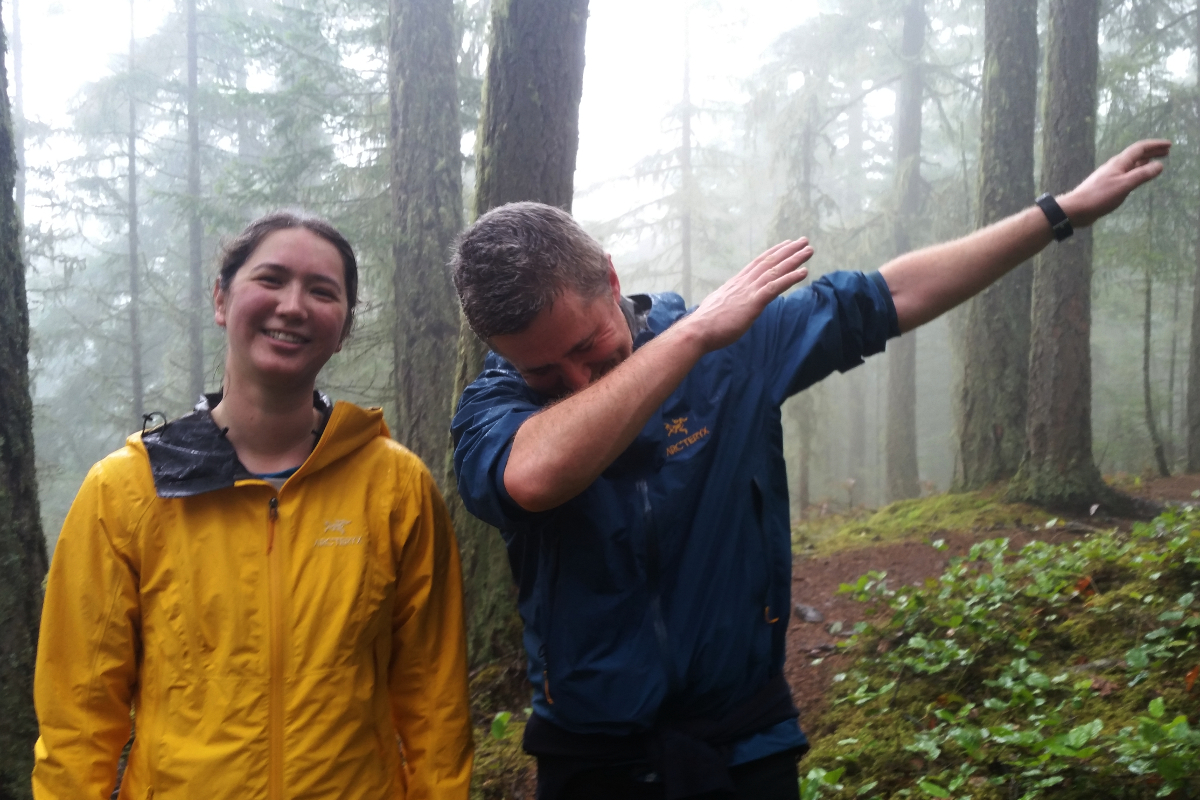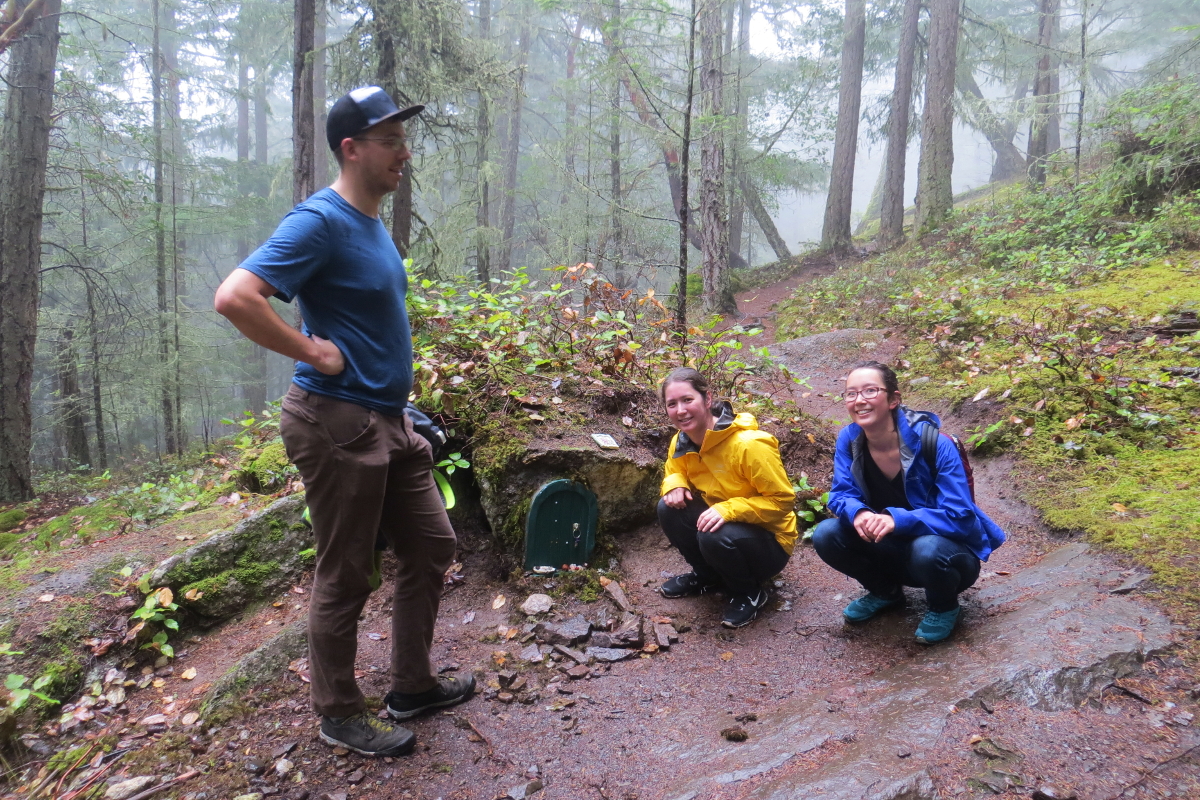 The last day we decided that even though it was still raining we needed to do at least one hike. We picked the one with fairy doors! It was a bit of a climb but the doors were cute. We didn't go all the way to the top top because we wouldn't have been able to see anything and we were all tired/lazy/damp. Still nice though, and the pictures look cool with all the mist, haha.
After the hike we had lunch in a treehouse and then headed back to the ferry. The boat ride back was a bit smoother so we were able to play games, and we saw dozens of porpoises!
I'll leave you with another one of Scott's sweet panoramas.