It's raining. I'm not going to complain about it though because we had FIFTEEN straight days of sunny warm dry weather here in Vancouver. Man it has been nice lately. Studying outside, walking to school again, not wearing a jacket…. so nice.
Hopefully it doesn't go back to 10°C and rainy until the last week of August like last year.
I still have five exams to go, but they are less stressful ones thankfully. Last week sucked.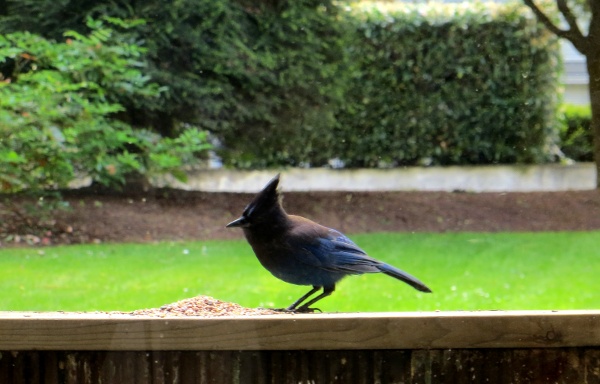 I liked this pretty blue bird we had on our balcony. Scott identified it as a Stellar Jay, British Columbia's provincial bird (thanks internet). I like his mohawk!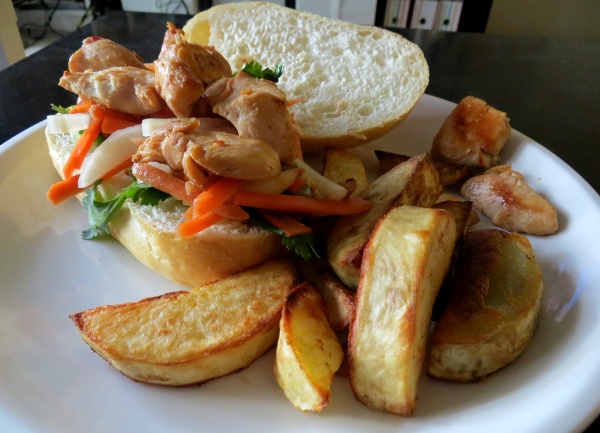 Homemade chicken banh mi and potato wedges for dinner last night. Delicious. Love the crunch of the pickled carrots and daikon.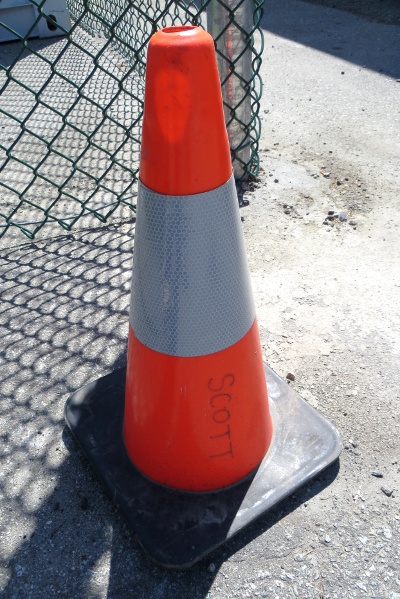 Scott is going to Edmonton for work soon. He'll be gone for 9 days! I'm gonna be so loner-ly. Although maybe his trip is around the same time as
Rob leaves
 so Rosemarie and I can hang out and be loner-ly together.