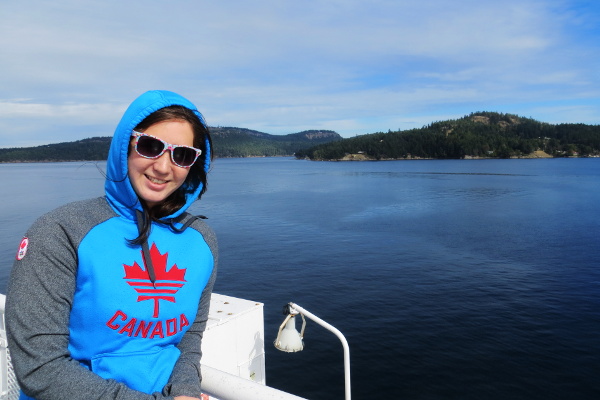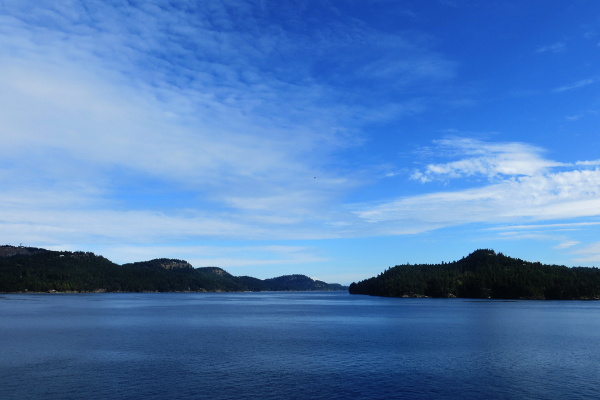 Last week Scott and I took a holiday to Vancouver Island. We took the ferry to Victoria first to visit Leslie. The ferry to Victoria is so cool!! I was really surprised that such a large boat would weave its way through such narrow passages. Man some of those properties on Galiano and Mayne Island look so appealing. We didn't see any whales, unfortunately.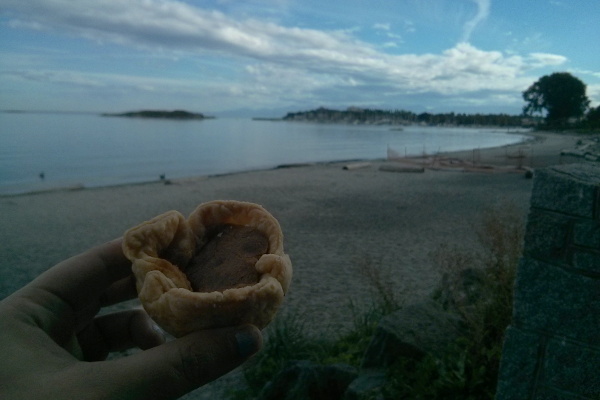 Killing some time while Leslie was at school with a Kiwanis Club butter tart on the beach.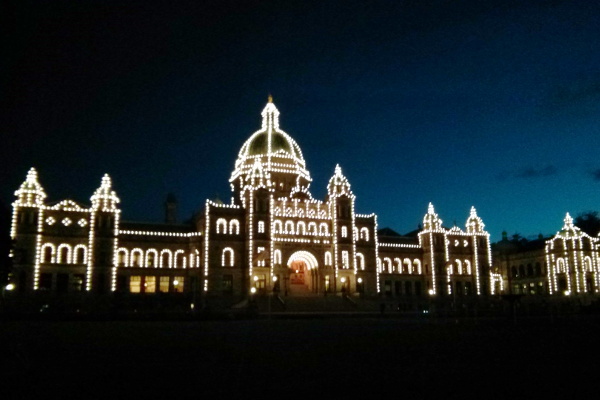 When Leslie was ready we picked her up from school and drove downtown. We wandered around the waterfront area for a bit and then had a delicious dinner at the Flying Otter Grill. It was yummy and I would have reviewed it properly but it was too dark and my food pictures look like poop.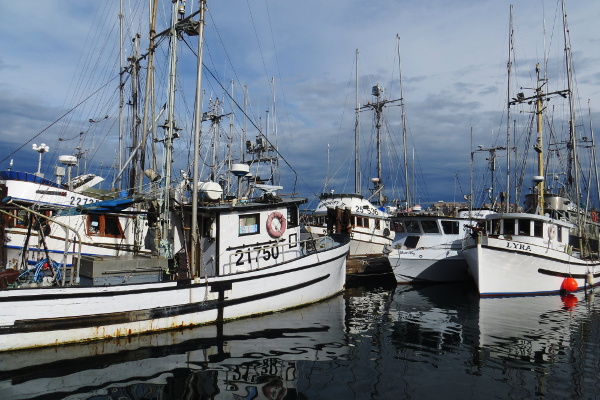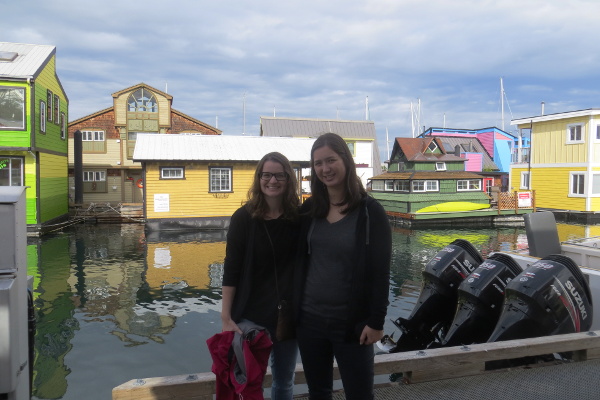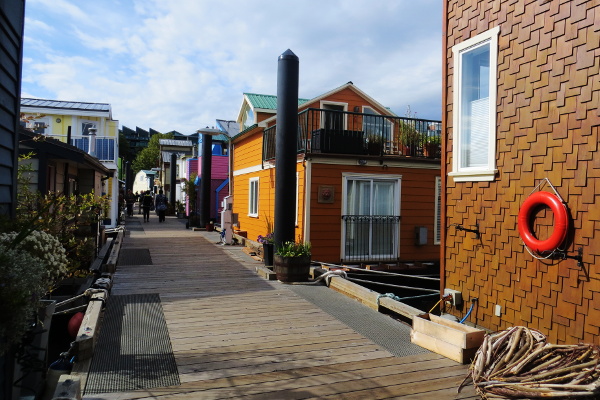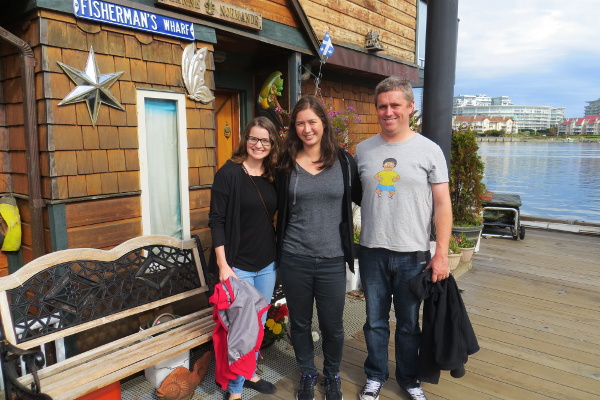 The next day we went to Fisherman's Wharf, a tiny neighbourhood of floating houses and tourist attractions. It was neat. We watched a lucky seal (?) get fed dozens of fish. Plenty of good photo opportunities there.
We headed back downtown, poked around Chinatown, drank really tasty bubble tea, squeezed through Fan-Tan Alley, etc etc. Probably more stuff that I am currently forgetting.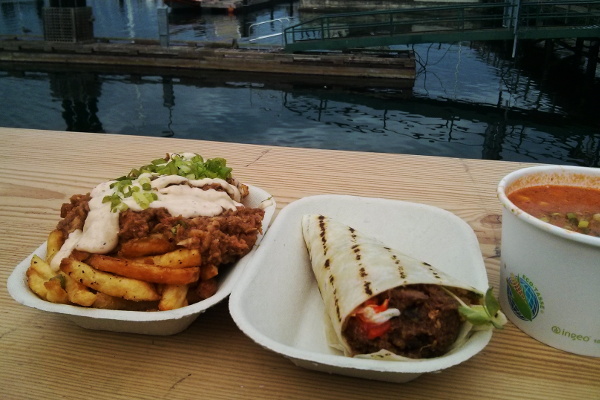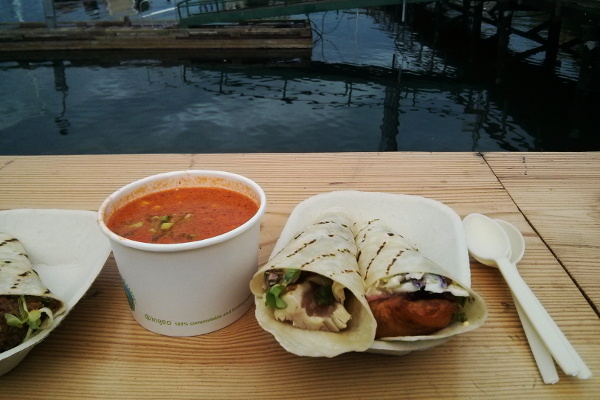 Then lunch at Red Fish, Blue Fish, on the water again. The line was pretty long, but it was worth it! Between the three of us we had chowder, jerk fish poutine, and three tacos (Albacore tuna, tempura cod, jerk fish). We were all stuffed.
The chowder was not your typical creamy potato chowder, instead it was tomato-based, spicy, coconut-y, with tons of big pieces of seafood, plus a lot of corn. Really really good soup. The poutine was a little odd (who makes fish poutine?), but tasty. Spicy halibut, cod, tuna and salmon over fries with a creamy dressing. And my Albacore tuna taco was really good. The fish was grilled rare perfectly.
Then we dropped Leslie back at her house and Scott and I started the 4.5 hour journey to Tofino!