I can't believe I haven't posted anything from Hope Drive-In before! We often stop there on the way back from adventures East of Vancouver (ie. Okanagan). Comfort food and great service are just what you need when you know you're going to be stuck in horrible holiday traffic for another 1-3 hours back to Vancouver.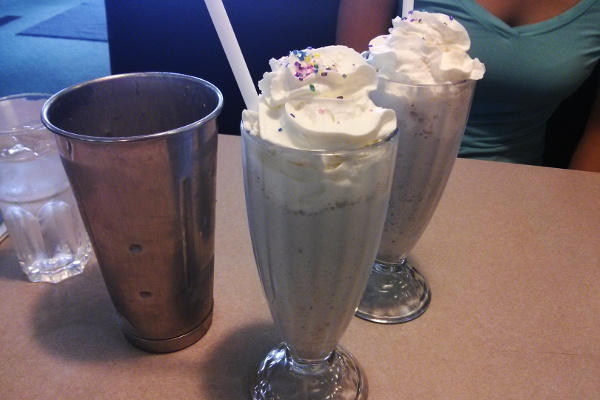 Rosemarie and I split a Cookies & Cream milkshake and they were nice enough to bring both parts out in real glasses. Plus there was still a bit left in the metal cup! Definitely enough to share. Milkshakes are the best.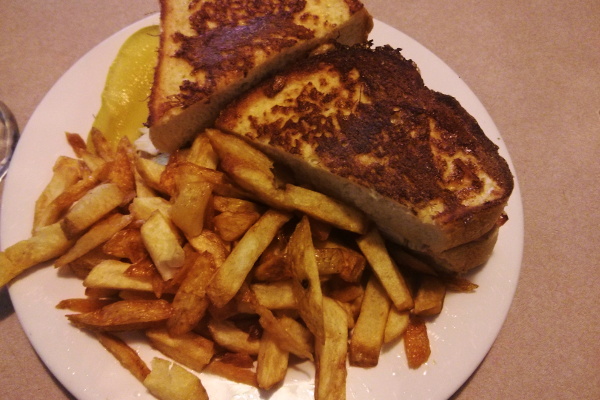 I had a Full Monte hot sandwich, as usual. It's ham, turkey and swiss cheese in between French toast. The bread was SO thick this time, I had to bring half the sandwich home!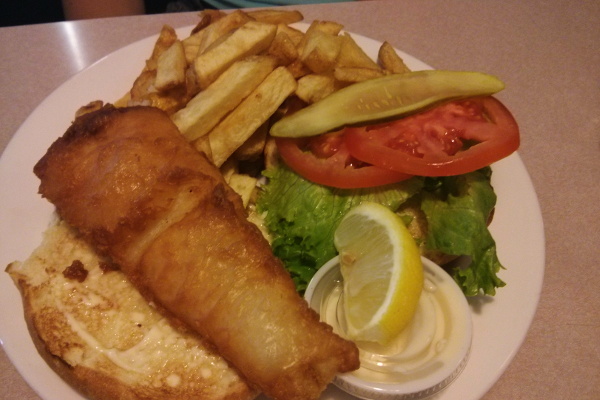 Rosemarie had a fish burger. It came with fries and tartar sauce. She said the fish was nice and she was pleased with it all.