Check out my nails!! I am v. proud of myself, hehe.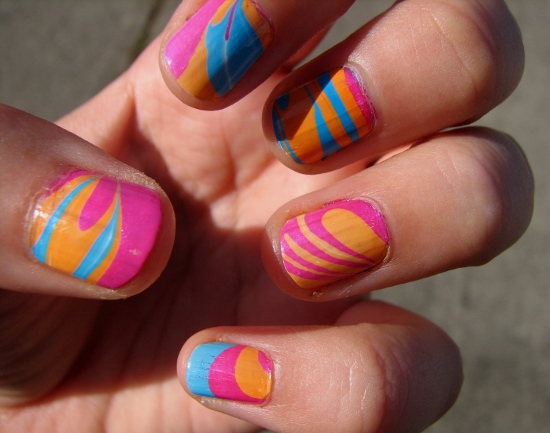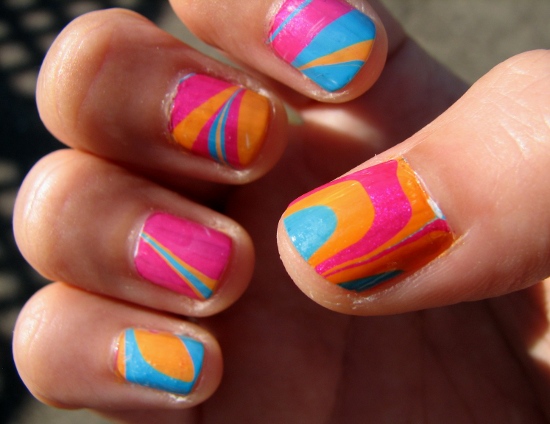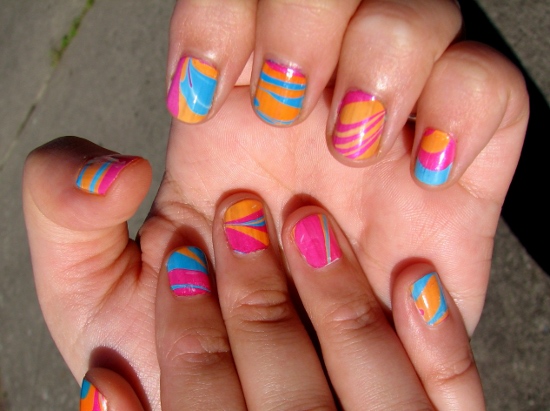 I used a technique called water marbling. First you do a quick coat of white nail polish, then you mask off as much of your fingertip skin as possible with masking tape. Then you drip drops of nail polish on the surface of the water in a little tub and swirl it around with a toothpick until you see patterns that you like. Then you dunk a few fingers in and the nail polish sticks to your nails like magic. I could only do two at the same time. Then you pick up all the extra nail polish on the water with another toothpick before you take your fingers out. A quick youtube search for water marbling should bring up something useful. I finished off each nail with Seche Vite, which is also magic. Totally totally dry in 5 minutes.
They look even brighter and awesome in real life!
Edited to add: I have done up a water marbling tutorial. Check it out here!!