Hawaii was so fun!! I think I'm going to make three posts. 1) Wet N Wild and the surfing competition, 2) rando stuffs, 3) the food.
We waited until the second last day of our trip to go to Wet N Wild to avoid any Thanksgiving crowds…. and it worked… there were like 50 people in the entire park. It was awesome. We walked straight on to every slide.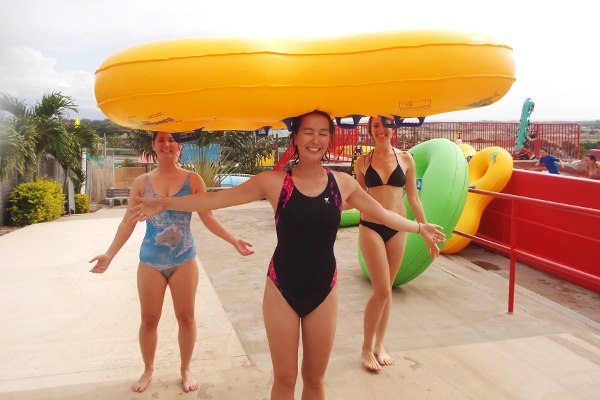 The best way to carry a raft– hands free!
Scott and Rose in the Tornado. Check out Rosemarie's face: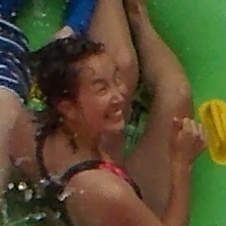 HAHAHAHA. If she perma-grins any harder her face is going to rip. Now she is going to kill me.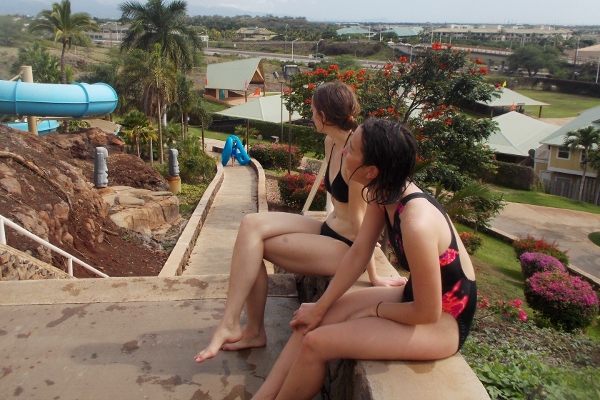 This is a picture of the girls sitting around while Scott carries TWO rafts up for us. :D :D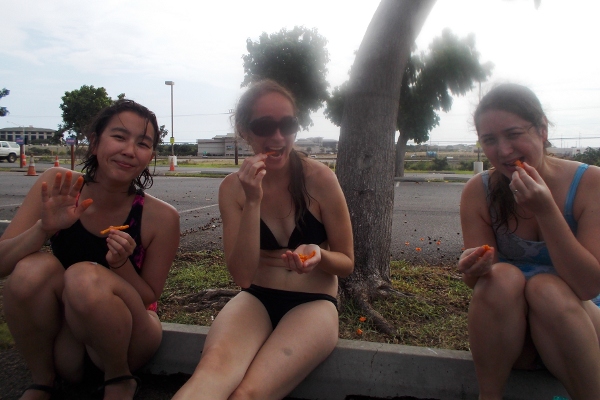 The water park is really strict about no outside food so instead of paying exorbitant amusement park prices for lunch we took a break out in the parking lot to stuff our faces with jalapeno Cheetos and mustard pretzels. So tasty, so not nutritious.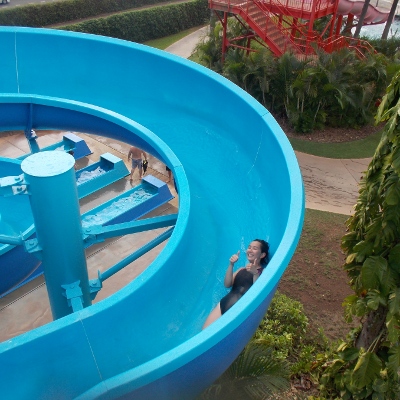 Rose continuing to have tons of fun.
Clearly we need a close up of this picture as well….
We wanted to take pictures of us going down both slides at once but they wouldn't let us. So instead I have to photoshop.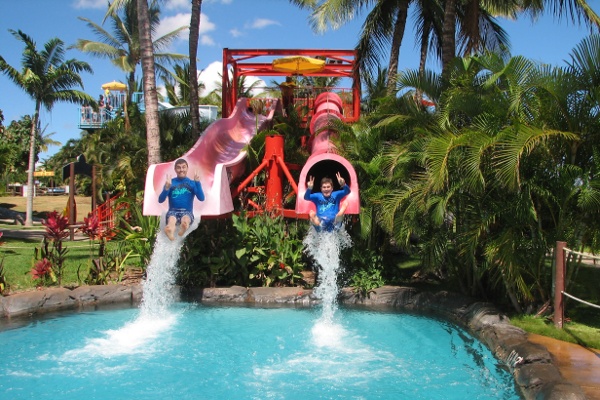 Hehehehe.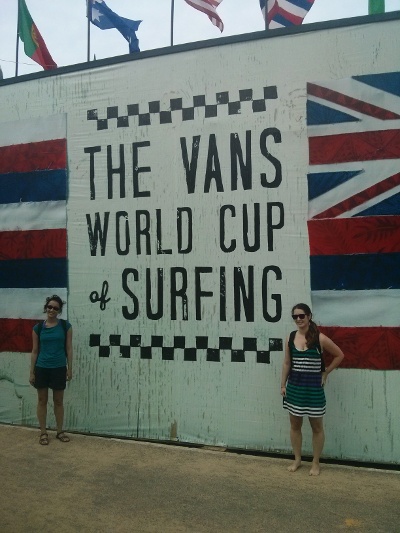 Another day we drove around the island. One of the stops we made was at Sunset Beach where part of the Vans Triple Crown surf events was going on. The competition isn't part of the pro tour but a lot of the big names were still there. We saw Mick Fanning (who was disappointingly boring), Kelly Slater (awesome), John John, Bede, Adriano, Dane and more. I really enjoyed it.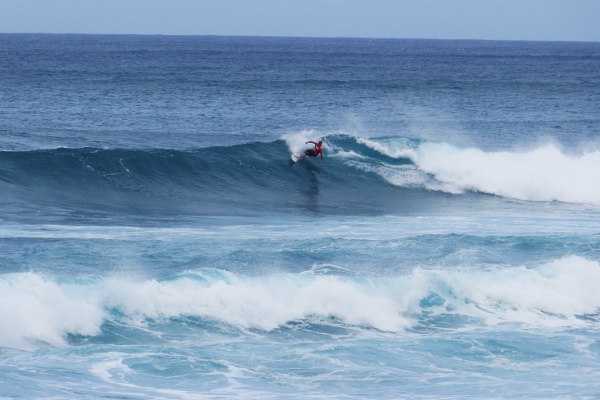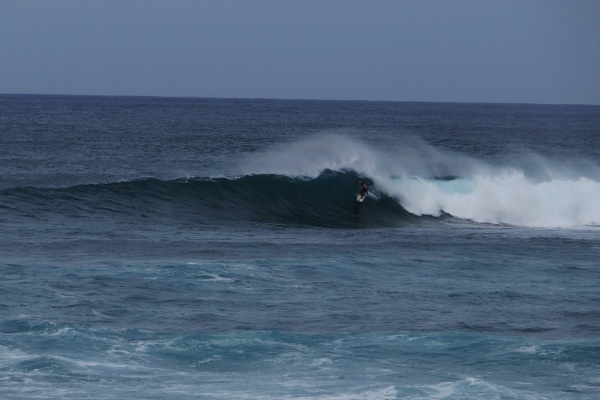 The waves were not super huge but we still saw a bit of tube action, lots of big turns, and even one 360. How John John didn't win that heat, I do not understand.