Last night was Scott's work Christmas party. The speeches were boring. We had to pay for our own drinks! The food was yummy. I ate a whole bunch of seafood.
After the dinner they had casino tables for us to play with fake money. That was fun, except for the rude guy at the craps table who was taking the whole thing WAY TOO SERIOUSLY. It's fake money dude, what's your problem!!?! Scott and I won big at roulette.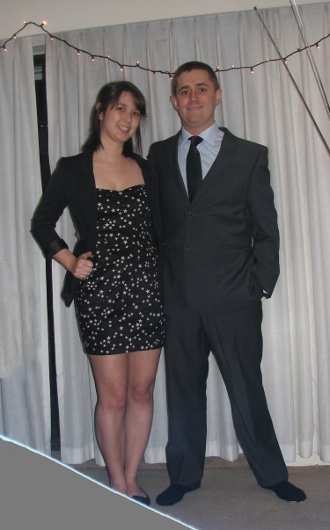 My dress has stars on it.