November #SMAJ was going out for dinner at Ped's Kafe. I was supposed to do active recovery that day so we were going to walk there but then it started to rain. Boo. Dinner was good though.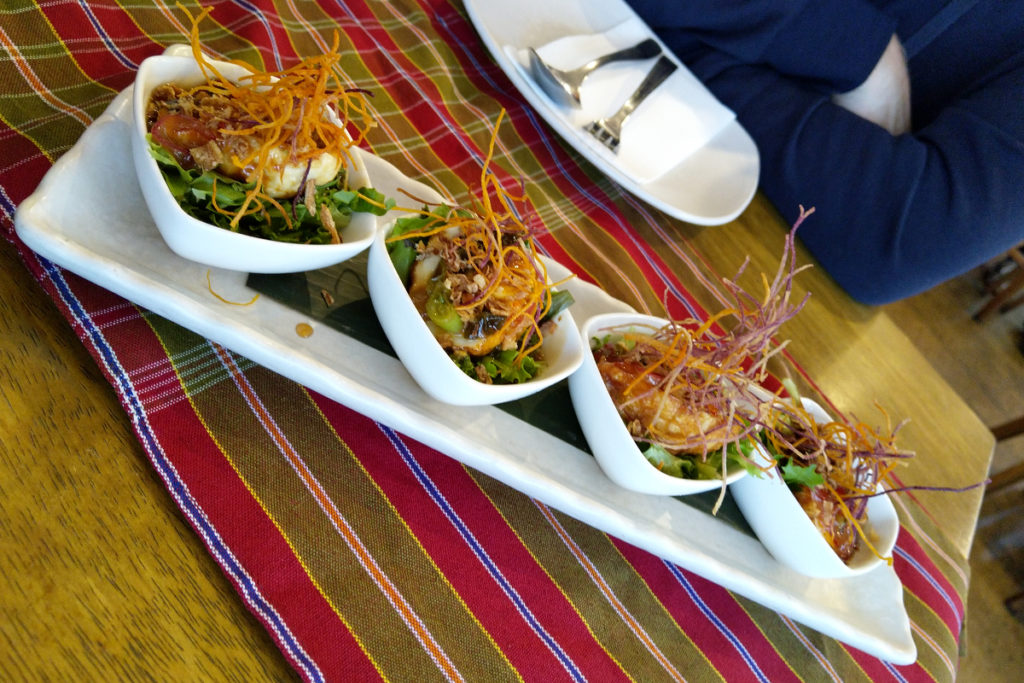 Son in law eggs. Deep fried eggs with tamarind sauce and crispy fried shallots. They were a bit strange… I thought the egg would have some kind of coating, and then deep fried like a scotch egg, but it was literally a deep fried hard boiled egg. Quite difficult to eat.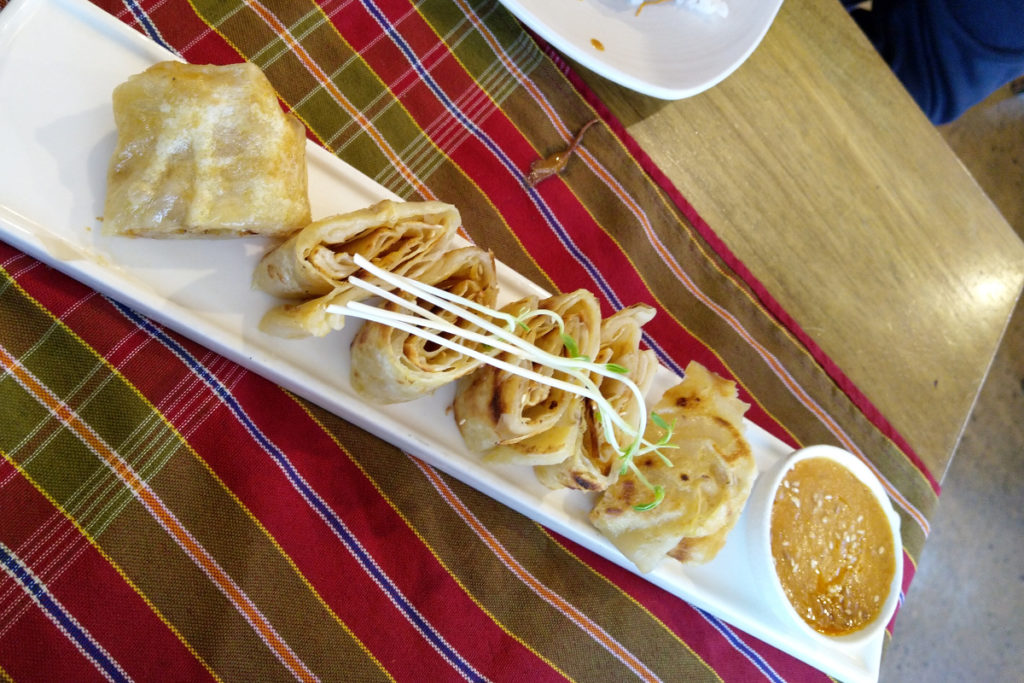 Super delicious roti with peanut sauce. Crispy chewy buttery perfect roti. Pretty much everything you dream roti to be.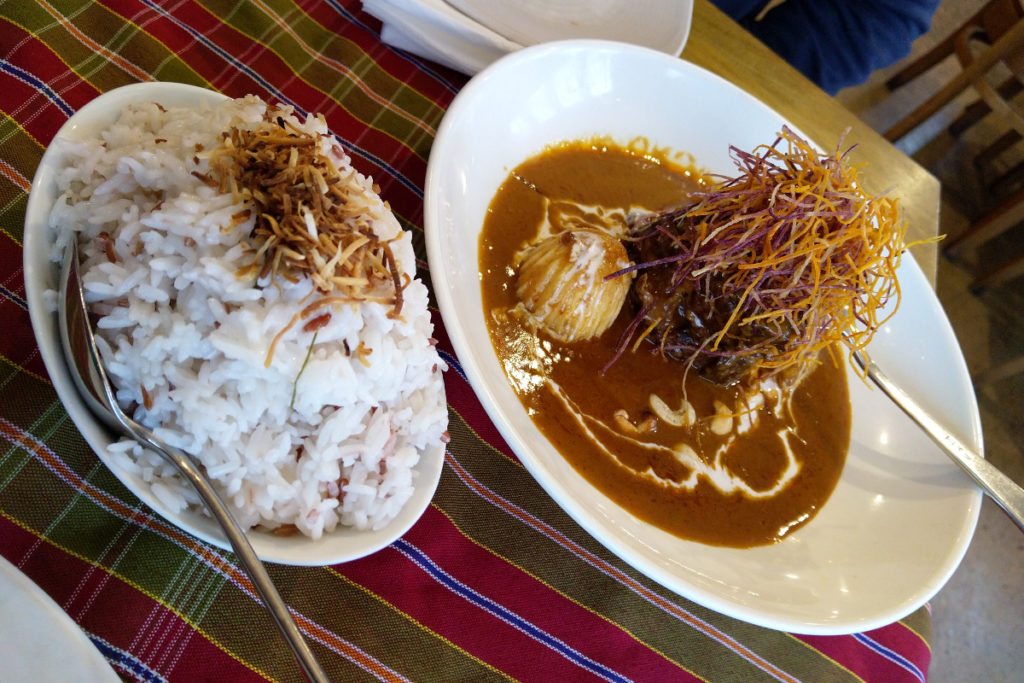 Coconut rice and beef massaman curry. The slow cooked beef was soooooo tender and so delicious. It also had roasted cashews, potatos and crispy shallots on top. The broth was super delicious. We mopped it up with roti and rice. YUM.
Everything was very extravagantly presented. I would really like to go back and try more because that curry was amazing and I feel like all the others would be quite good as well. And you can bring your own wine. Skip the eggs though.