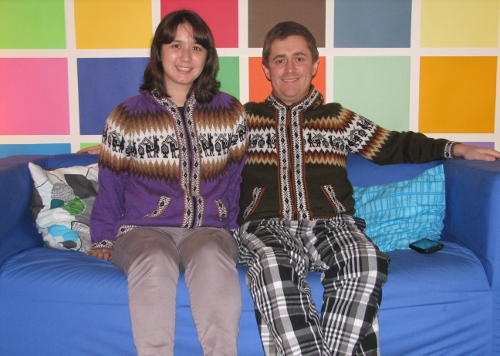 Sarah Swan brought us back these alpaca sweaters all the way from Bolivia! They are made of alpaca and are very soft. And they have alpacas on them. I like that they are matching, hehe. I think I will wear mine next time I go to Whistler.
Also check out Scott's pants. He was totally pro-shorts until I got him those for Christmas and I think now 95% of the time that he is home he is wearing them. Ha.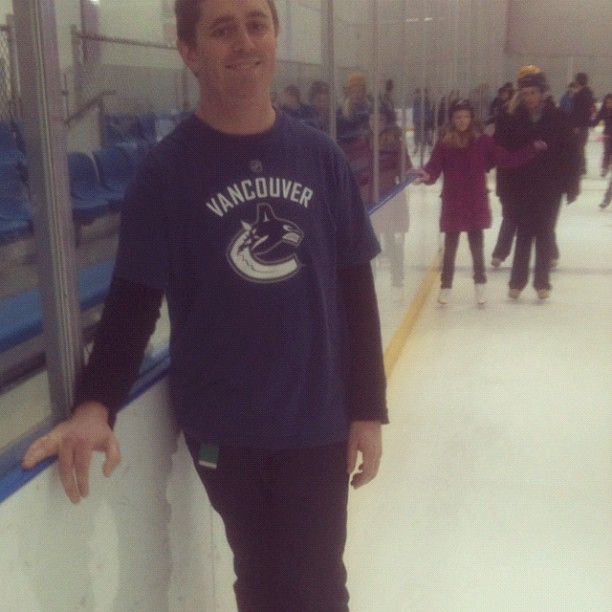 Here is (hipster) Scott at the (hipster) skating rink on Sunday.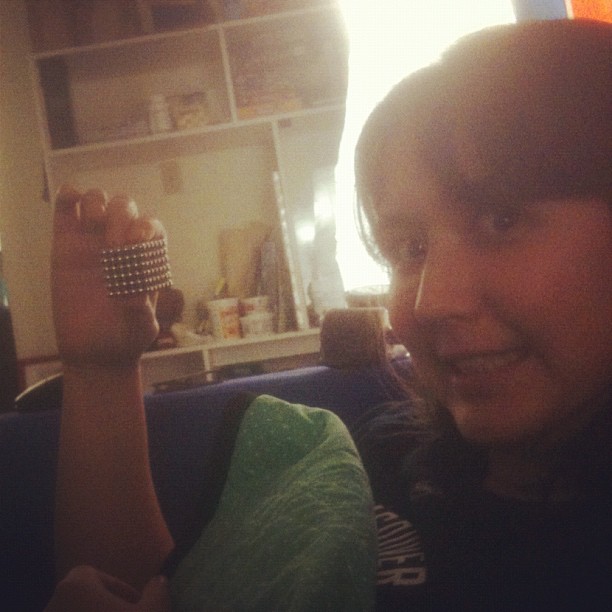 Maybe you already saw this on Facebook, but check it out…. I managed to get the bucky balls back into their original 6x6x6 cube!! I am so impressed with my (hipster) self.
I think tomorrow's post will be the end of the Awesome Gift series, but it's definitely an amazing one, so stay tuned.
I'm about to eat some homemade olive bread with spicy zucchini soup! Nice work Scott!