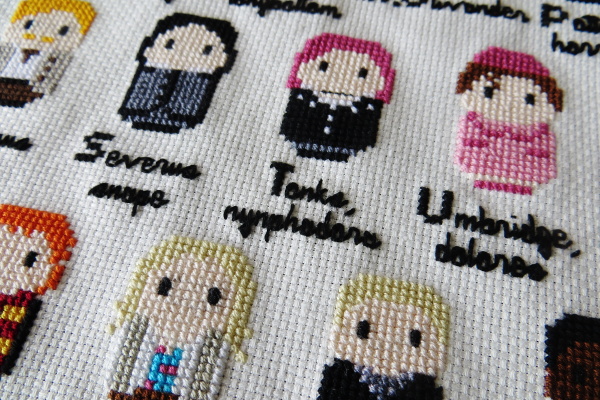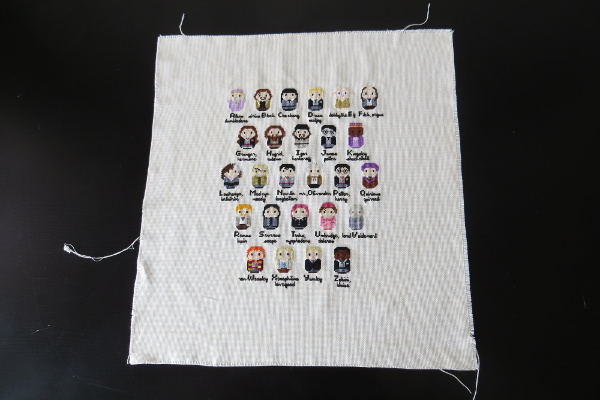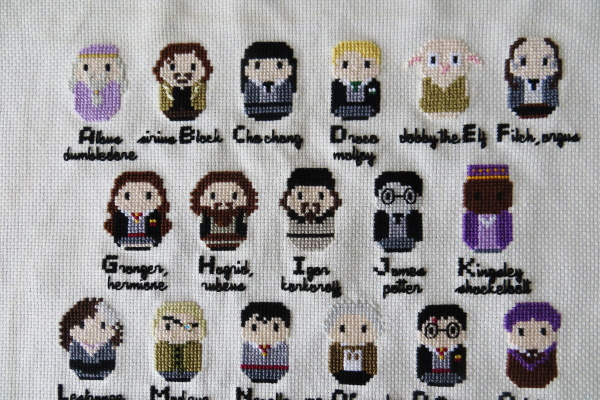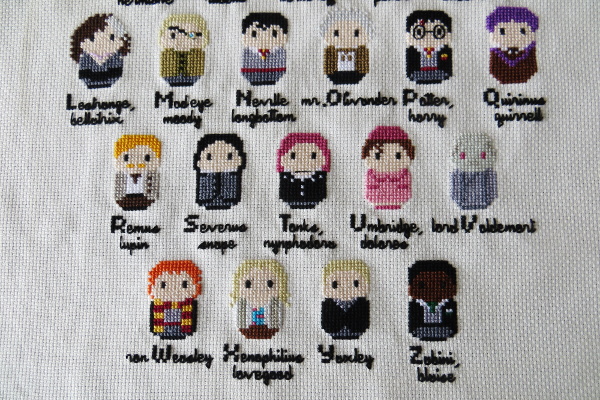 Harry Potter alphabet is done! This one took me ages. About 2 hours per person!!! I love how it turned out. My favourite characters are Dobby, Umbridge and Ron Weasley. I also love that James Potter looks exactly the same as Harry, except monochrome dead colours.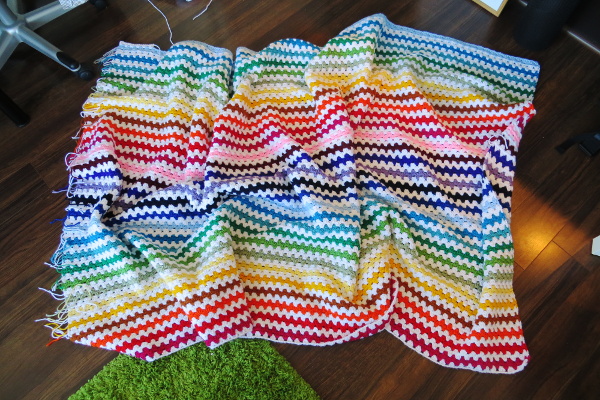 Still plugging along on my blanket. It's so big I can't even lay it out and take a picture very easily! I didn't work on it that much over the summer because it was too hot, but now that it's cooling down it's really nice to drape over my feet while working on it (and watching tv). I think I'm going to keep going until it is square.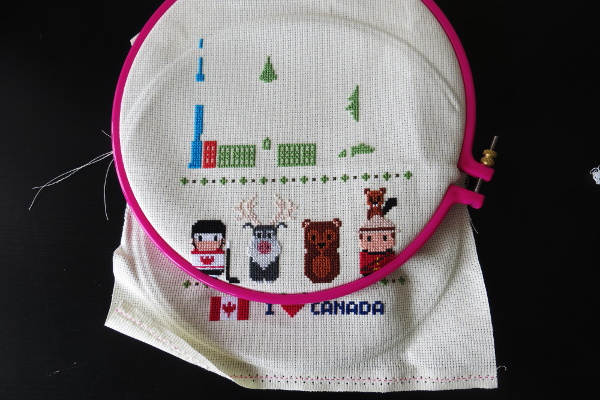 Jessie gave me this cute Canada pattern for my birthday. I didn't work very much this week so I've been working on it a lot lately. I don't think it will take me too much longer to finish. The fabric has bigger squares than the Harry Potter alphabet so it's been easier.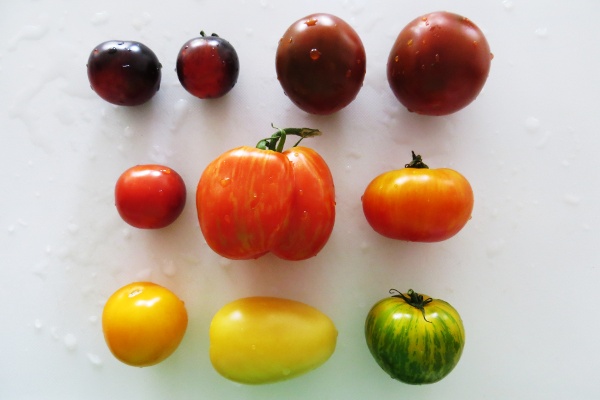 Lastly, something different. My mini version of the mutato print that I love so much. These were heirloom tomatoes that I got at the Vancouver farmers market. I made the prettiest and tastiest bruschetta ever with it. I still can't get over how cheap and amazing the tomatoes were this summer.