And it's fall.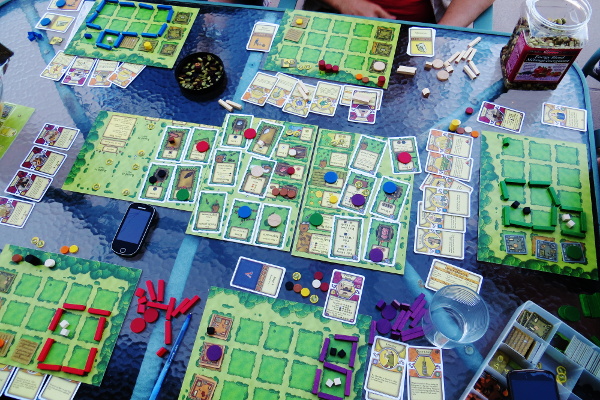 We did squeeze in another games day on the patio before the summer was over. Scott and I taught them Agricola. Agricola is quite complicated, but it's my all time favourite game. Even though it makes me really stressed.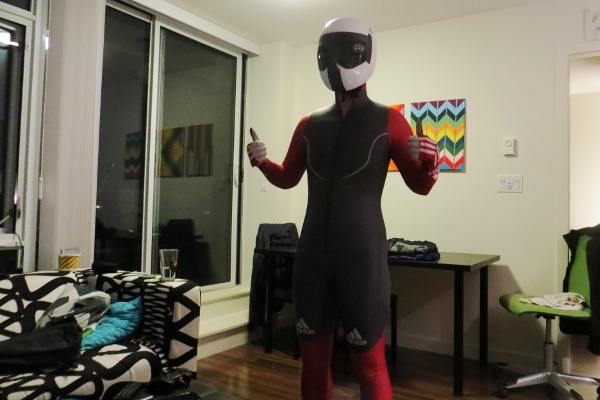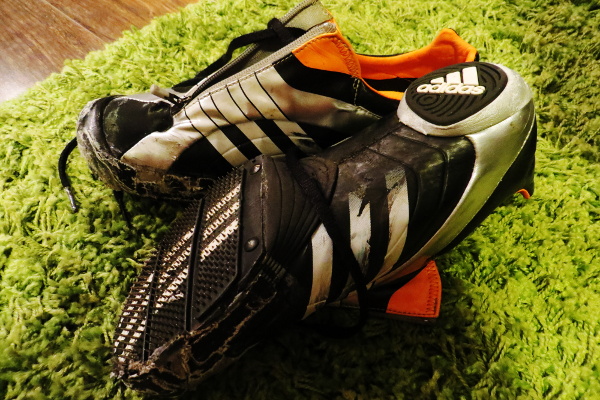 I have never been so excited about a used pair of shoes. And check out my new speedsuit!! My skeleton friends Jane and Madi were so nice to send a pair of spikes and a suit my way from Calgary. It can be so hard (and expensive) to get gear for skeleton so getting anything, even used stuff, is extremely appreciated. Up till now I had been using track spikes for skeleton, but my goal for the year is to start from the top of Whistler and the track crew will not let me do that with them. Now I am fully equipped! I am so so so excited for the season to start, especially now!
I have been working a lot lately, lots of full weeks of shifts, which is fantastic. I am also supposed to get trained at our remote site out at UBC too, but there hasn't been any time yet where I haven't been already working! I keep expecting my amount of work to drop off drastically, but so far it hasn't happened. Fingers crossed it keeps going the way it is!
Ooo also in exciting news… Scott got notification of his citizenship test!! This happened about 1.5 YEARS ahead of what we thought!!! Everything we read told us the application would take about 2 years, but now his test is in a couple weeks and the ceremonies tend to be about a month later! We are totally having a Canadiana party.
And lastly, I spent like two whole evenings reading through the old emails Rosemarie and I used to send each other back in 2003-2004, when I was off in Halifax and Holland, and she was in middle school/high school. They are amazing. My sister is the best. She used to send me all sorts of hilarious pictures. And now I have determined that it's been too long since this one was last seen….