Like last year, and the year before, Scott put together a DIY cider advent calendar for me. I think it was pretty hard to find new ones but he did very well, nearly all of them were ones I hadn't tried before.
Little Woody Sparkling Oaked Cider – weird taste that's hard to describe, not bad, dry, but not something I would probably buy 7/10
Mr. Little Genuine Apple Cider – refreshing, not too sweet, tasty 8/10
Simple Cider Cox's Orange Pippin – sour, crabappley?, weird 5/10
Lychee Gold – literally juice as it's low alcohol 5/10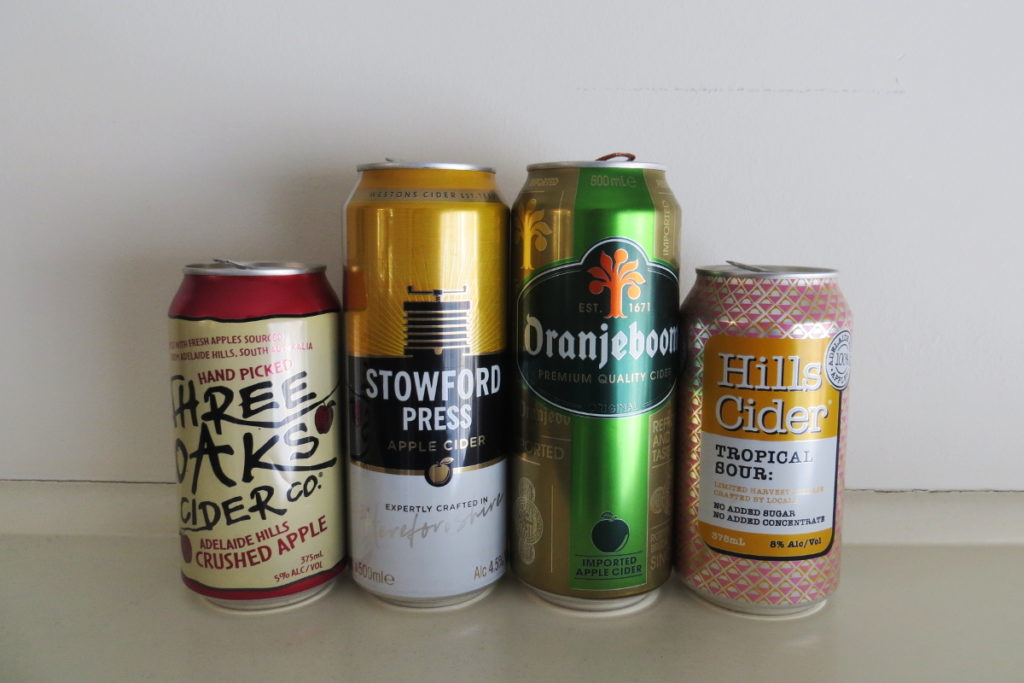 Three Oaks Cider Adelaide Hills Crushed Apple – too sweet 6/10
Stowford Press Apple Cider – UK type cider, a little funky, fine 7/10
Oranjeboom – surprisingly nice, generic but tasty apple cider taste 8/10
Hills Cider Tropical Sour – definitely sour, mango-y, but too much pineapple for me 6/10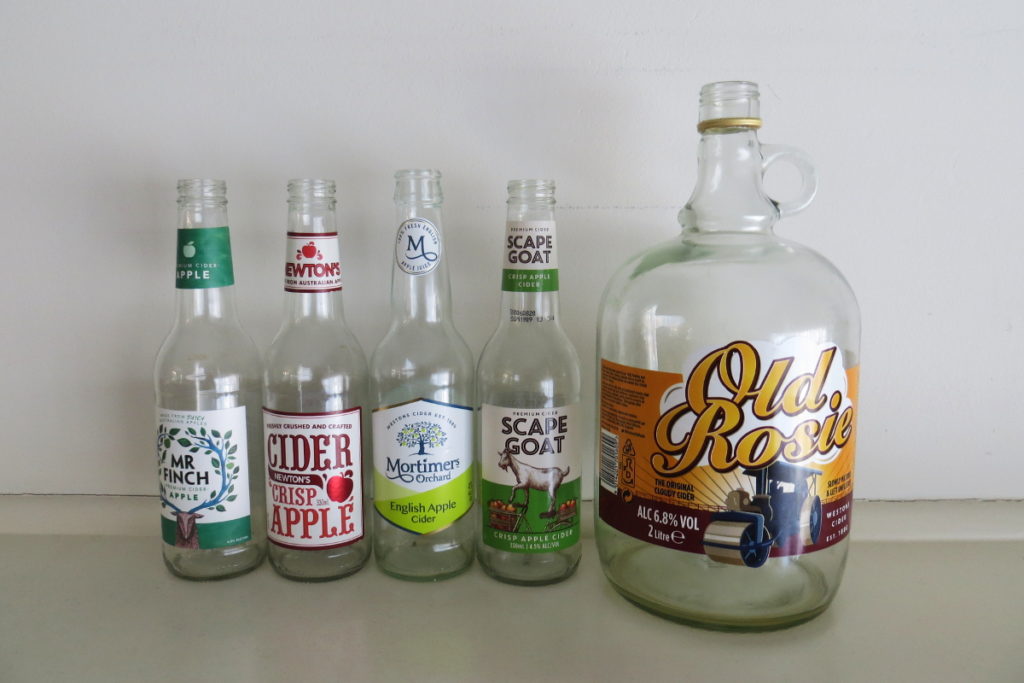 Mr Finch Premium Apple Cider – too sweet 6/10
Newton's Crisp Apple Cider – too sweet 6/10
Mortimers Orchard English Apple Cider – traditional English type cider, ok 6/10
Scape Goat Crisp Apple Cider – too sweet 6/10
Old Rosie – still cider, one of the better flat ciders but still meh. comes in fun giant jug. good value? 5/10
(Clearly I don't like ciders in clear glass bottles?!)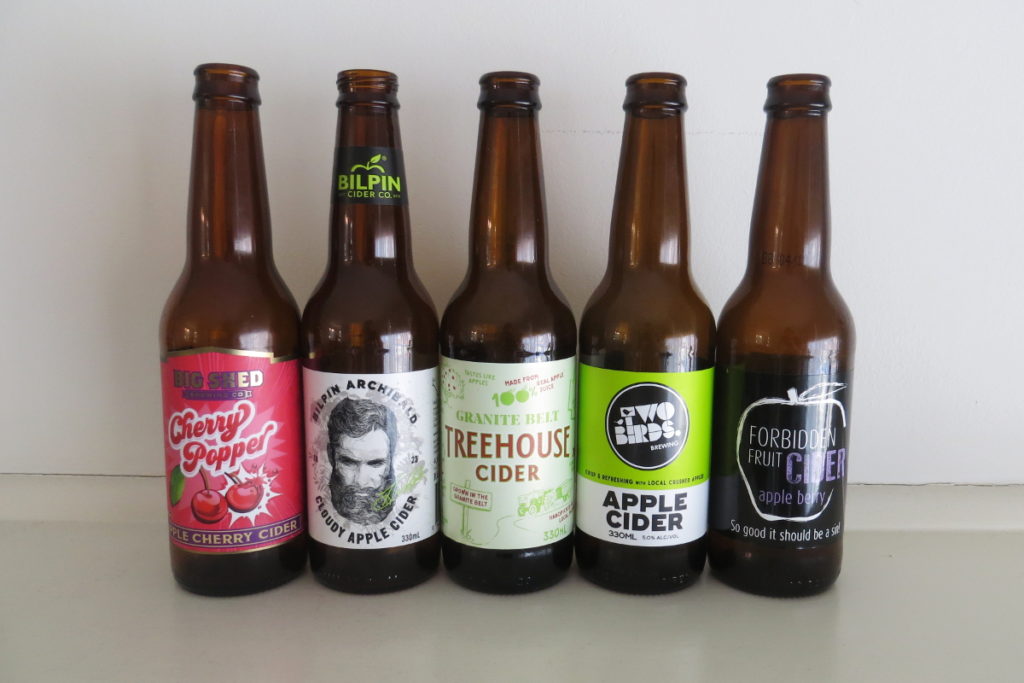 Big Shed Cherry Popper – actually not very cherry-y at all? not bad 7/10
Bilpin Archibald Cloudy Apple Cider – tart, dry, delicious! 10/10!!
Treehouse Cider – nice (I'd had this one before but they changed the label) 9/10
Two Birds Apple Cider – noice, lady brewery! 9/10
Forbidden Fruit Cider Apple Berry – legit like a juice box 7/10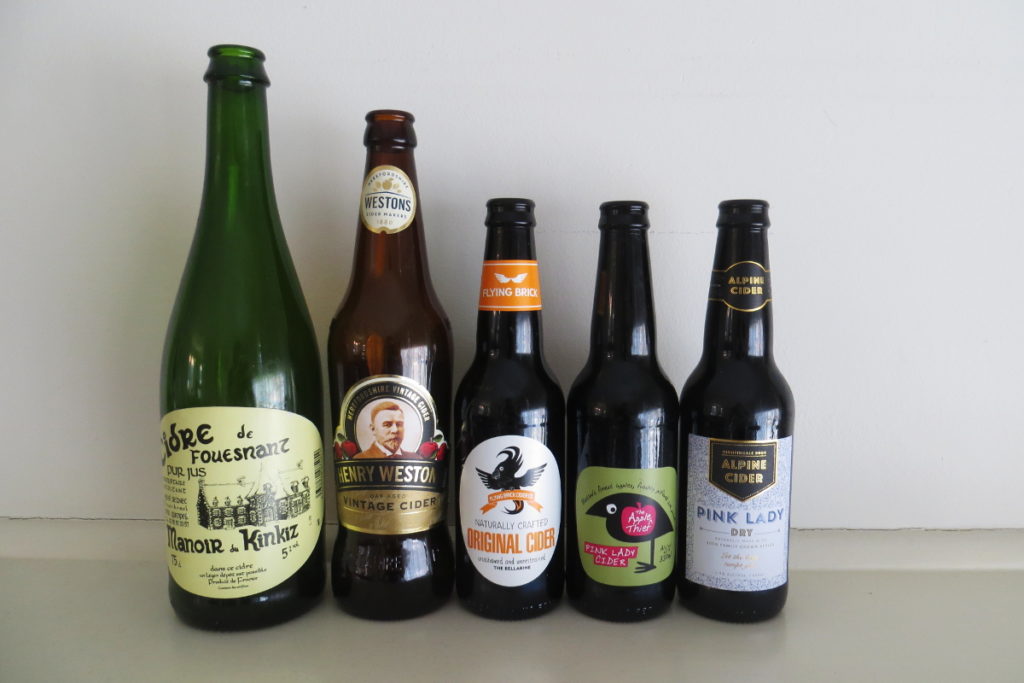 Cidre de Fouesnant Pur Jus Manoir de Kinkiz – had a cork, strong tastes, oaky, smokey, funky 6/10 (I'd had this one before but forgot to rate it so I was happy to have a second go)
Henry Westons Oak Aged Vintage Cider – too funky 6/10
Flying Fox Original Cider – tasted better in the bottle than at the cidery, ok 7/10
The Apple Thief Pink Lady Cider – meh 7/10
Nightingale Bros Alpine Cider Pink Lady Dry – very dry!! 7/10
Overall not that many high ratings… perhaps there is a reason they're not the easiest ciders to track down. However, I gave out my first ever 10/10 so that's a win!!
This will most likely be the last DIY cider advent calendar as I think I've now tasted a good portion of all the ciders in Australia! Maybe next year I'll get something easy and store-bought, haha.