FIJI TIME!! I flew overnight from L.A. to Nadi and arrived at 5:15 AM Fiji time. I actually managed to sleep a fair bit on the plane so I was ok. I caught the bus straight from the airport to Suva (about 5 hours) to see Rosemarie. She was there to meet me at the bus stop with a hot chicken pie in hand! Best sister ever.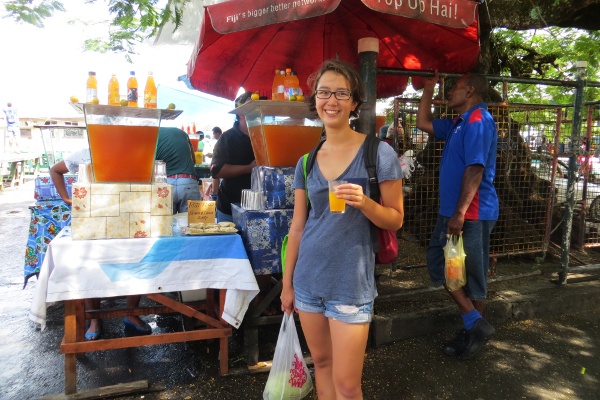 Rose with some fresh (??) juice from the market, still tasted like Tang
It was great to see Rose again after so long. I stayed in Suva for 4 days and we crammed it full of yummy food, awesome swimming, and lots of talking.
It was really really hot and humid in the city. Thankfully Rose's apartment has an outdoor pool. I spent a lot of time in there. Her whole apartment is very nice. This is the view from her balcony: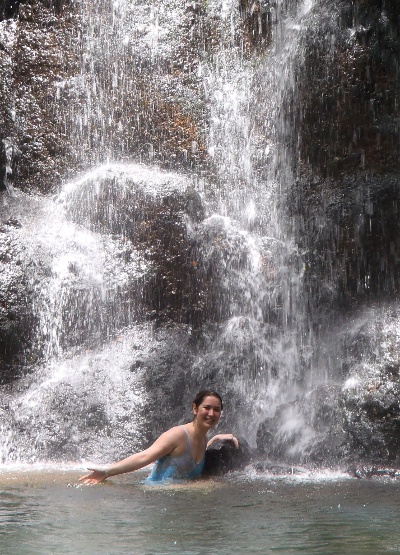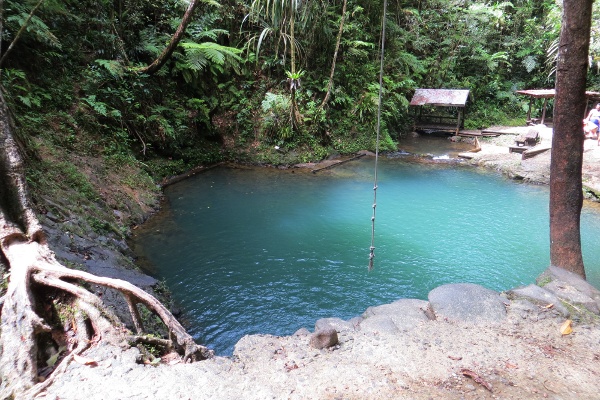 Fun rope swing, but would have been better if someone else was there to pass us the rope
She also took me to Colo-i-Suva Forest Park which is about 30 minutes out of town by bus. We had to walk 100 km in the heat but it was worth it because the waterfalls and swimming holes were awesome.
She made me my first kokoda. It was a life changing experience. I am now obsessed! (I ate it four times in Fiji hahaha.) Kokoda (pronounced kokonda) is white fish cured in lime juice with chopped up cucumber, tomato, chilli, cilantro, green pepper (etc.) with coconut milk. You can eat it with rice or fries or bread and it is amazing. I will definitely be trying to make this again here in Vancouver soon.
Other things we did together in Suva: drank sangria, had a pool party, learned about mangroves in marine biology, went partying downtown, ate Hunky Dog hot dogs, ate parrot fish, went to the movies.
Then that first weekend a big group of the international students planned a trip to Beachouse, a big backpacker resort on the Coral Coast, about 3 hours from Suva. It is a really nice resort considering it is for backpackers! They had lots of activities but I didn't do any of them, oops.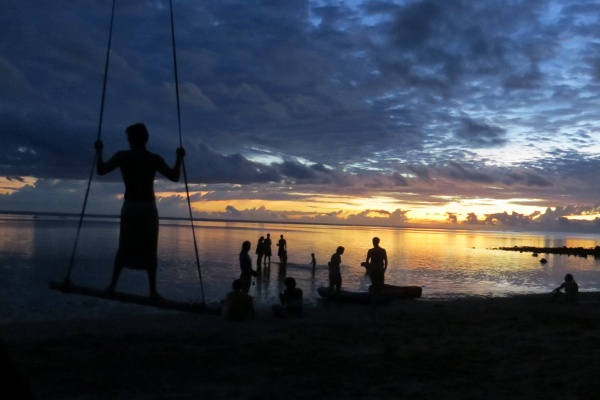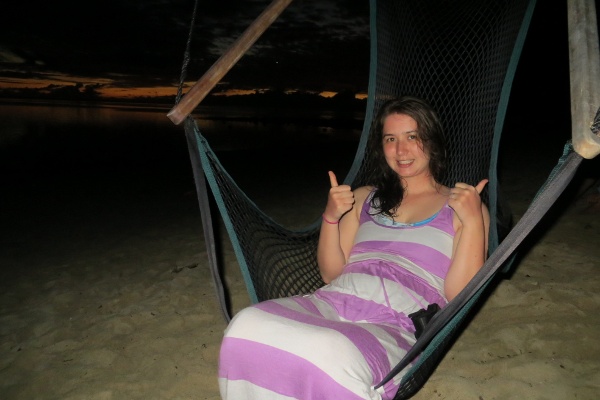 Rose and I brought our own food to save a bit of money. Our tuna, cucumber, BBQ sauce and Indian snack sandwiches were pretty disgusting though. Surprising?
We spent the days snorkelling and kayaking, and the nights on the beach and kneeling at picnic tables (inside joke, sorry). You could surf there too but I am scared of reef breaks because if you fall the reef is only like 2 inches below the water surface. AHHH!!! I will stick to nice soft beach breaks.