I'm having a nice lazy morning after two action packed days in a row.
On Friday I was really really tired. I had a third bad insomnia night in a row. Anyway we were having people over so I spent the day tidying up a bit, and preparing food for 11 people. I made butter chicken, and saag aloo (potatoes with spinach), and Rosemarie made cheesecake, and Kate made an enormous salad. I think everyone enjoyed the meal.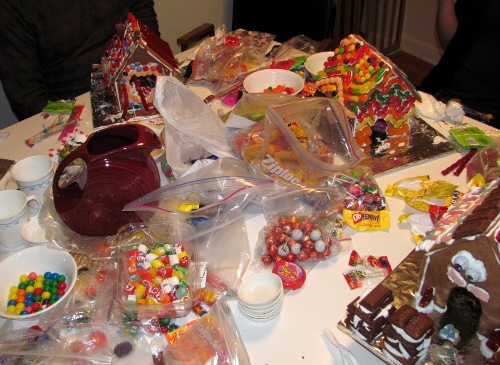 After dinner we started our gingerbread houses. My family and the Monnon's family have a big tradition of decorating gingerbread houses together. We must have been doing it for maybe 8 years? This year we had Rose and I, Natasha and her bf Richard, Sam (Eric's gf), and Callum (Kate's son).
We also set up the computer so we could Skype with Bill and Suzanne who are down in Florida. They saved their gingerbread house to decorate at the same time with us and we left the cameras on for an hour! It was really neat that they could almost be there with us.
This years gingerbread houses were pretty epic. Jane brought over all of her extra candy and we just had so much it was ridiculous. I covered every surface of my gingerbread house and so did everyone else, and we still had bags and bags of candy left on the table. We ate so much candy we all felt sick, and people even got hiccups. It was like we were drunk on candy. It's three days later and I still haven't touched my gingerbread house because I STILL feel like I never want to eat candy again! AND I REALLY LIKE CANDY!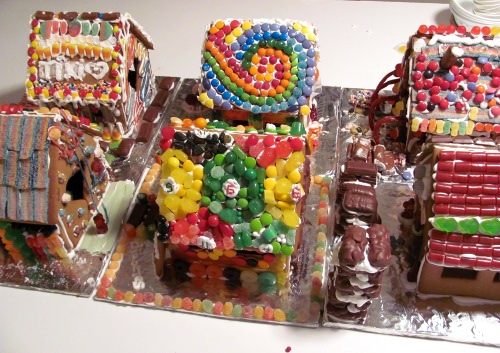 The finished products were so good. We were all very creative this year!!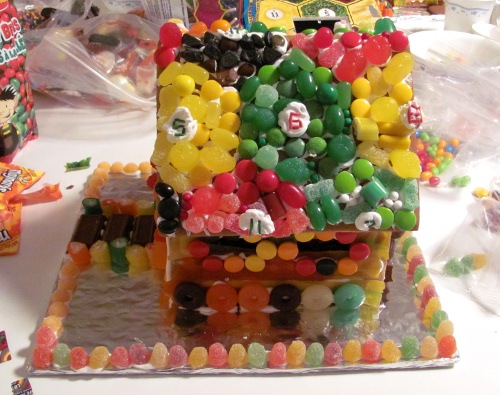 I made a board games house. Can you recognize it?? I hope so!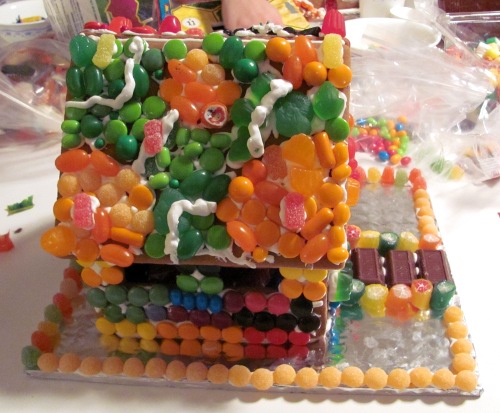 I tried to make the other side like Carcassonne, but it's a little more abstract.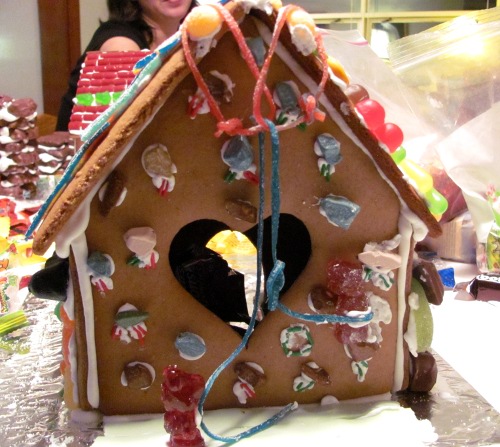 Rose also made an epic nerdy gingerbread house. She made a rock climbing wall!!! She says those are the real knots and everything. She also marked out a couple different routes. I love it!!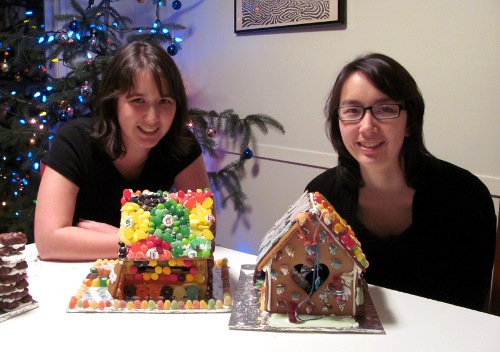 Nerdy sisters.