We took a few days off at the beginning of July for a little trip to Queensland. We spent a couple days on the Gold Coast to go to amusement parks, a couple days on North Stradbroke Island to see whales, and a day in Brisbane to go to this year's Brisbane v Melbourne game. It was lots of fun.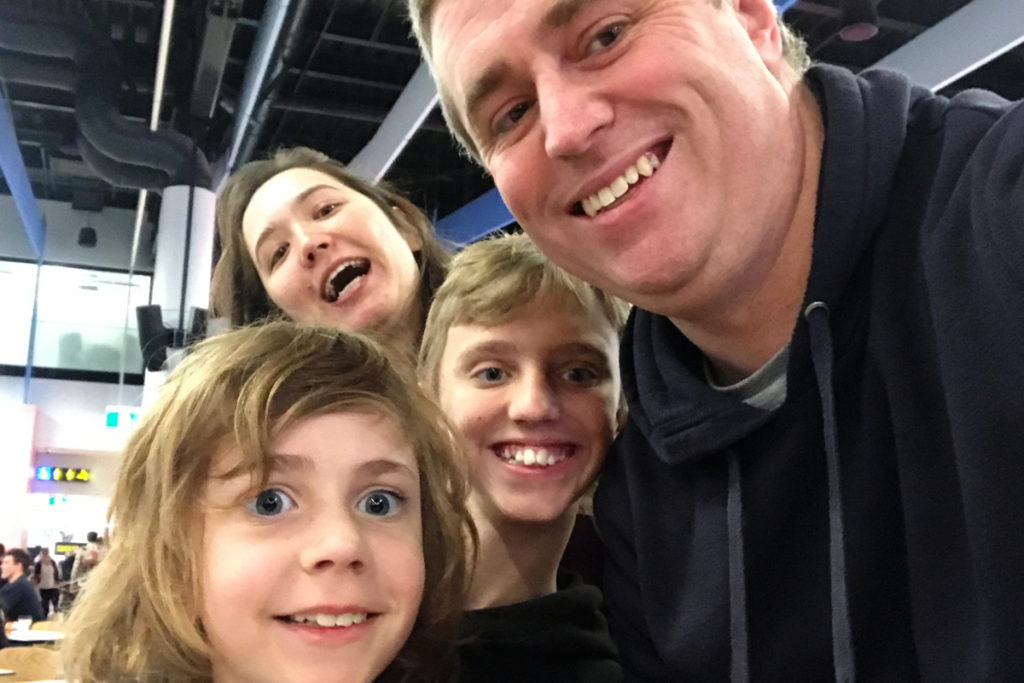 First though, look who we saw at the airport!! They were on their way to Coffs Harbour with their grandma and we just happened to sit down at the table behind them to eat our breakfast. After a few minutes Scott said to me "I think that's Beau??" and it was! Everyone was so surprised, it was funny.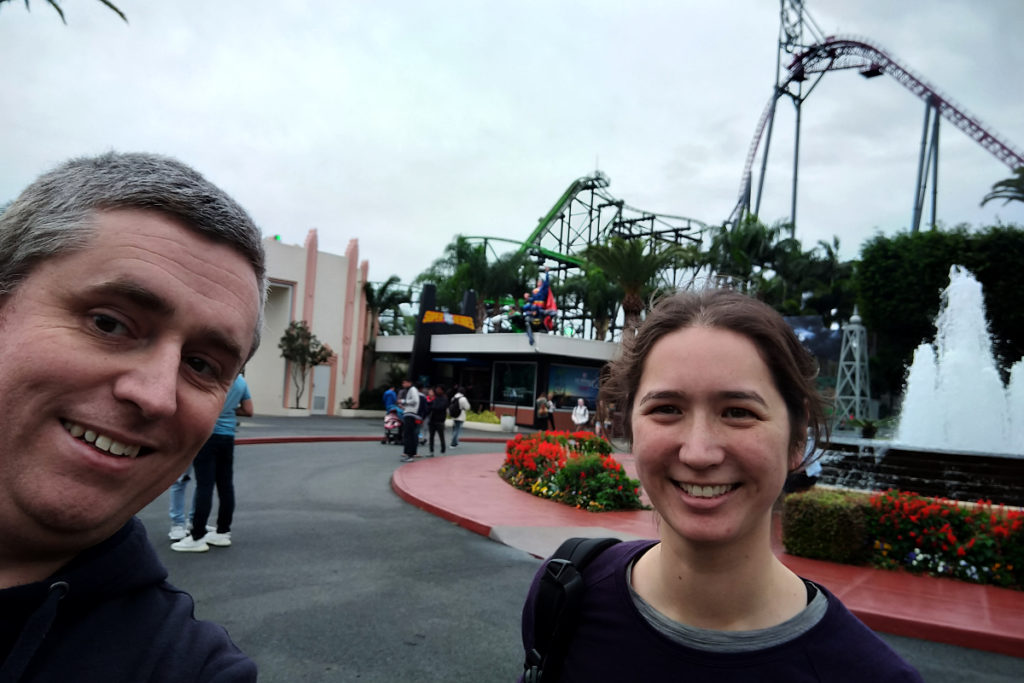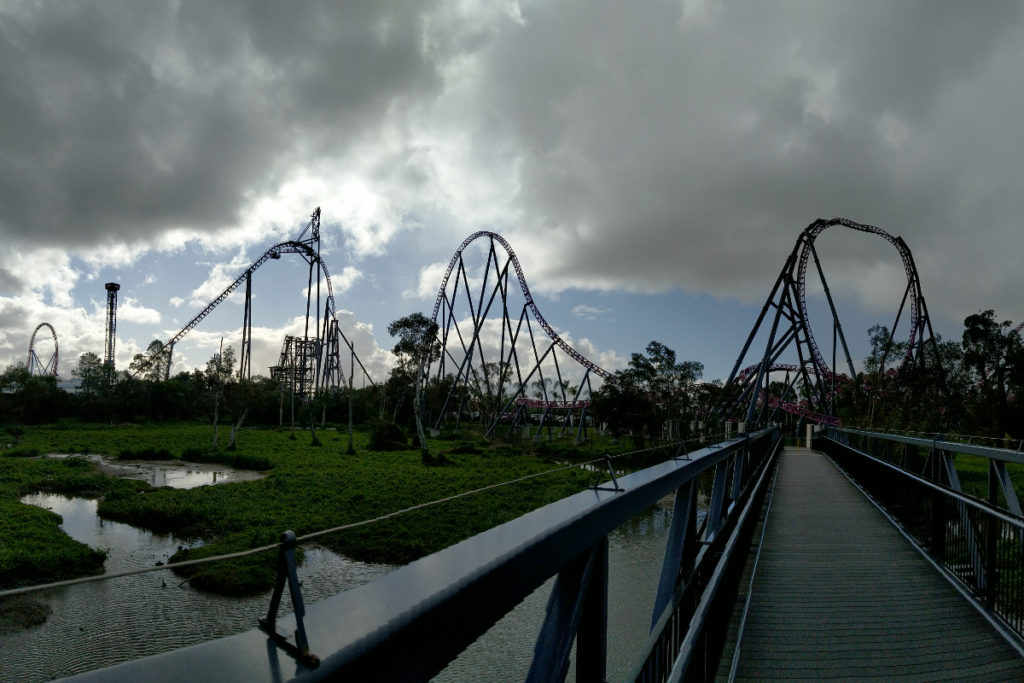 I had a hard to time deciding how to maximize our time in Movie World and Wet N Wild with our 1.5 days on the Gold Coast because the weather report was so grim. Eventually we decided we'd head to Movie World for the first half day even though it was supposed to rain, because at least then we could try again the next day too if necessary (rollercoasters > waterslides). It ended up being the perfect decision because it didn't actually rain and the park was super empty. The longest we had to wait for anything was like 20 minutes for Superman and everything else was 0-5 minute waits. SO GOOD!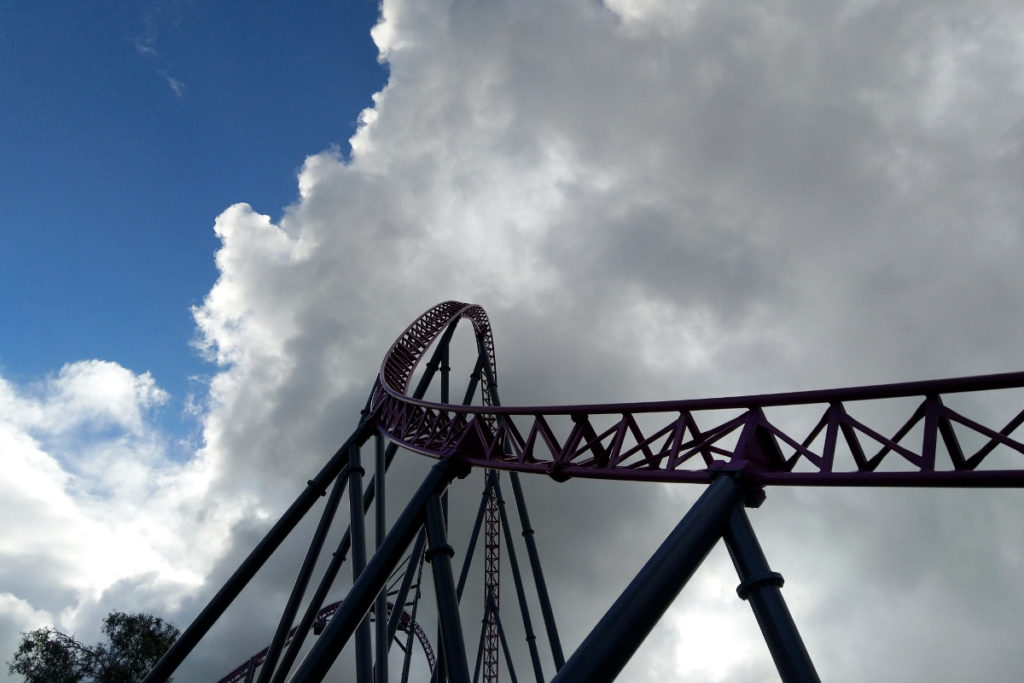 We ended up going on everything we wanted multiple times. We went on Superman x2, Green Lantern x2, Scooby Doo Spooky Coaster, and DC Rivals x4!! Plus watched a few lame shows. (Arkham Asylum was closed for maintenance.) All within half a day.
DC Rivals is the longest/tallest/fastest hypercoaster in the Southern Hemisphere. We went on it twice and got the exact same second last row. Then we paid extra to do it backwards, which was a really weird feeling! Then the very last ride of the day we were really crossing our fingers we'd get the front row. We ended up getting the second front row which was ok but obviously a tiny bit disappointing. But then! The people who did get the front row asked us if we wanted it because they were too scared!! We were like THANK YOU!!!! And yes the front was awesome. Made my eyes water.
Superman was also awesome. It's really slow and corny in the indoors part but then Superman blasts you out and it's really great. I love launch coasters!!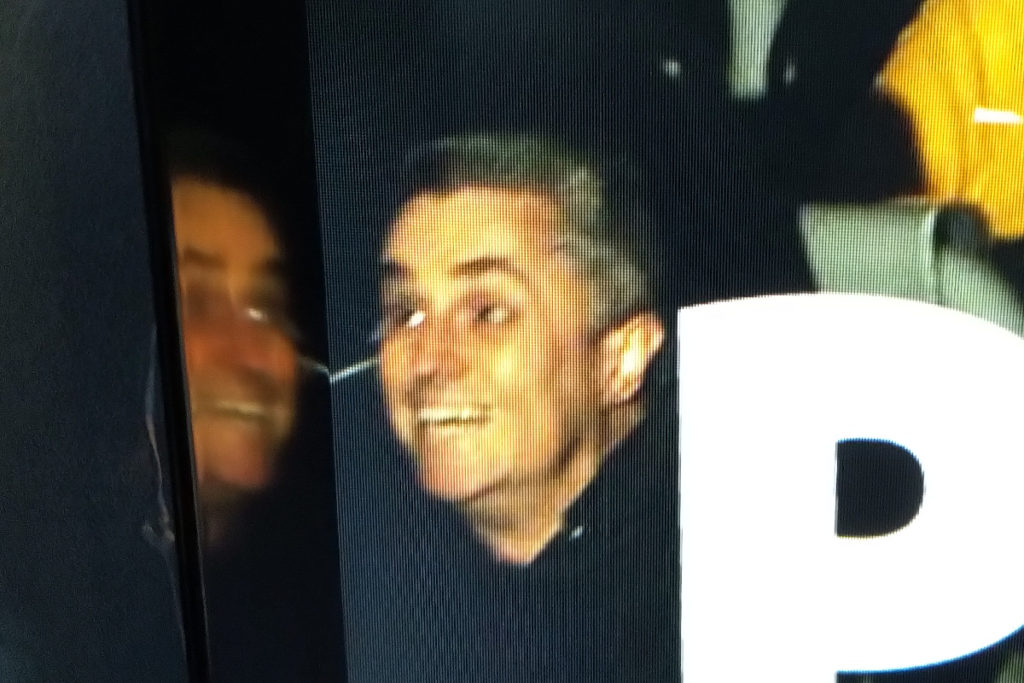 So does Scott, apparently. :')
Tradition! (Featuring bizarre crotch bruises from belt squats.)
The next day we went to Wet N Wild. The park was empty because 1. everyone went to Movie World and 2. it's the middle of winter. It rained a bit but it didn't really matter because we were already wet!
Almost half the slides and rides were closed for maintenance which was a little lame but we still had fun. We went on everything that was open at least once in a couple hours.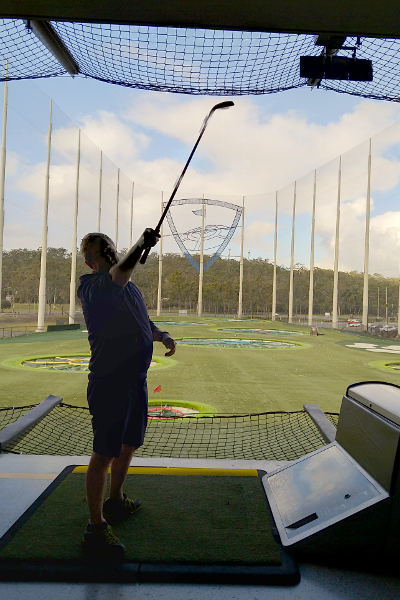 After Wet N Wild we walked over to check out Top Golf. Scott was v iksidid. I was not really interested so Scott just booked 30 minutes and hit lots of balls very fast. They have all sorts of games you can play with the electronic tracked balls. He seemed to like it a lot. Too bad there's not one down here because it does seem like a fun thing to do with your friends.
We had to walk back towards Movie World to catch the bus back to the light rail station so why not use our passes to go back in and ride Superman one more time. :D Then we really felt like we had "done" Movie World. (Also it was quite a lot busier in there so we confirmed that we had made the right decision the day before! How often does that happen?!)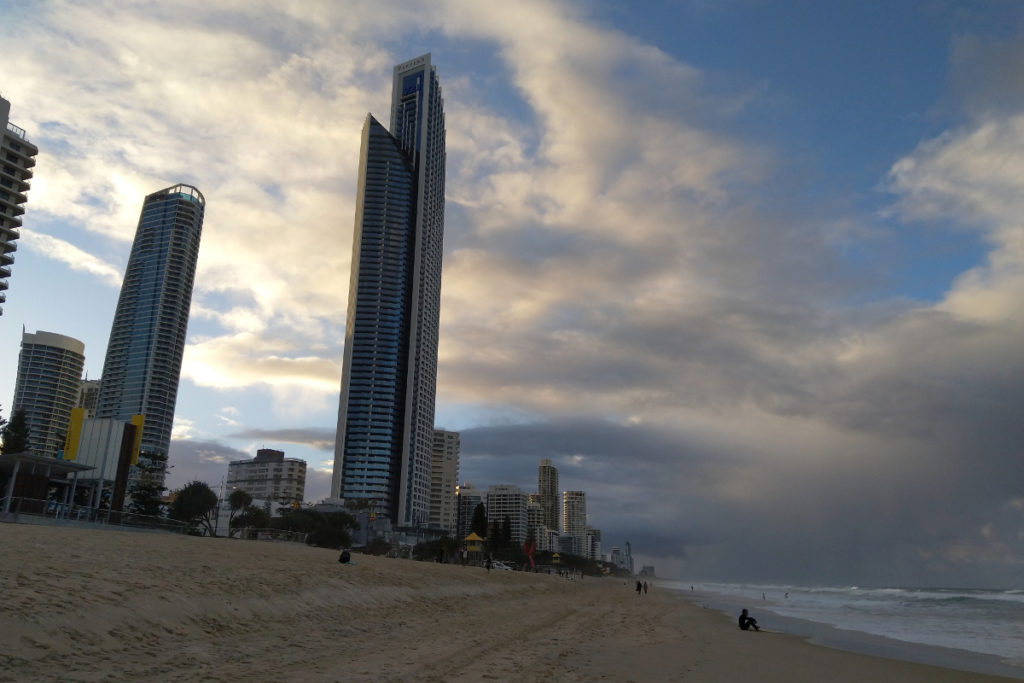 We got off the light rail a bit early and walked along the beach back to our hotel. And then later we went to see Toy Story 4. Big day!!
The next day we head off on an epic journey for a few days on North Stradbroke Island which I'll write about in another post.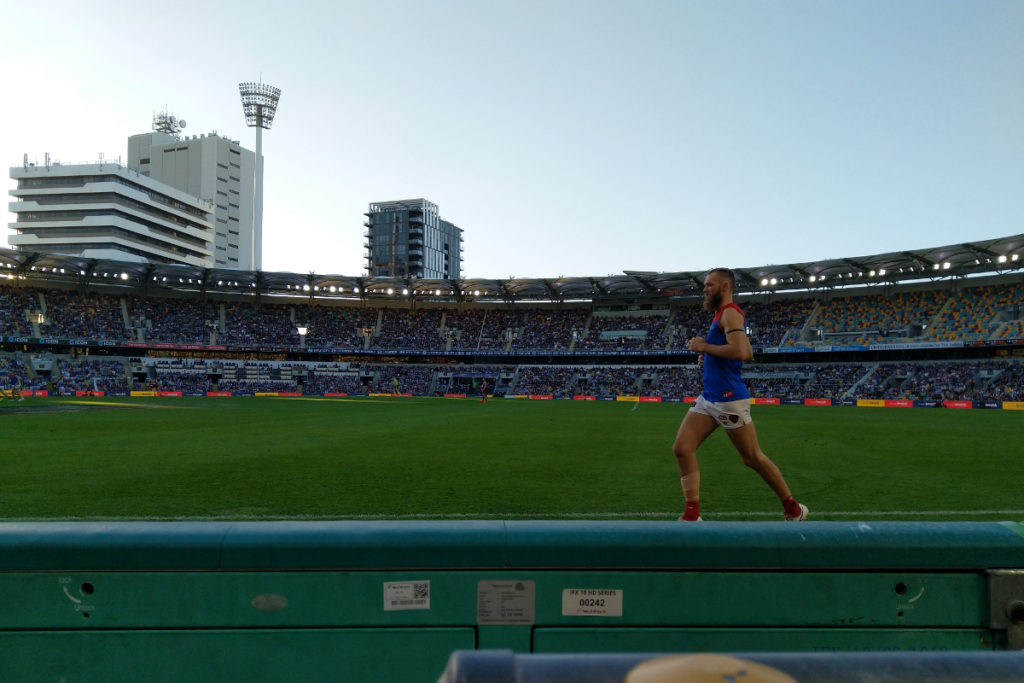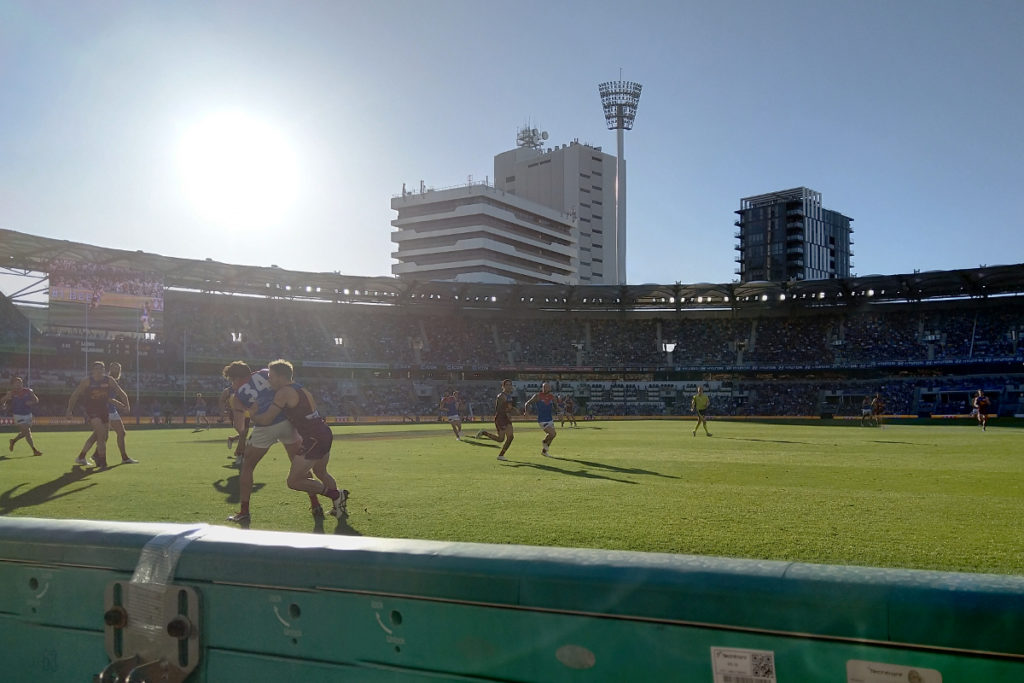 After Straddie we went to Brisbane for our yearly family footy battle. Scott got us tickets in the front row, on the fence! That was pretty cool. It was a fairly close game for the first three quarters, with Melbourne slightly ahead. Then as usual things started to get real bad and Brisbane ended up crushing us by more than 5 goals. Melbourne are TERRIBLE this year, I don't know what happened.