I finally got to try a Scotch Egg!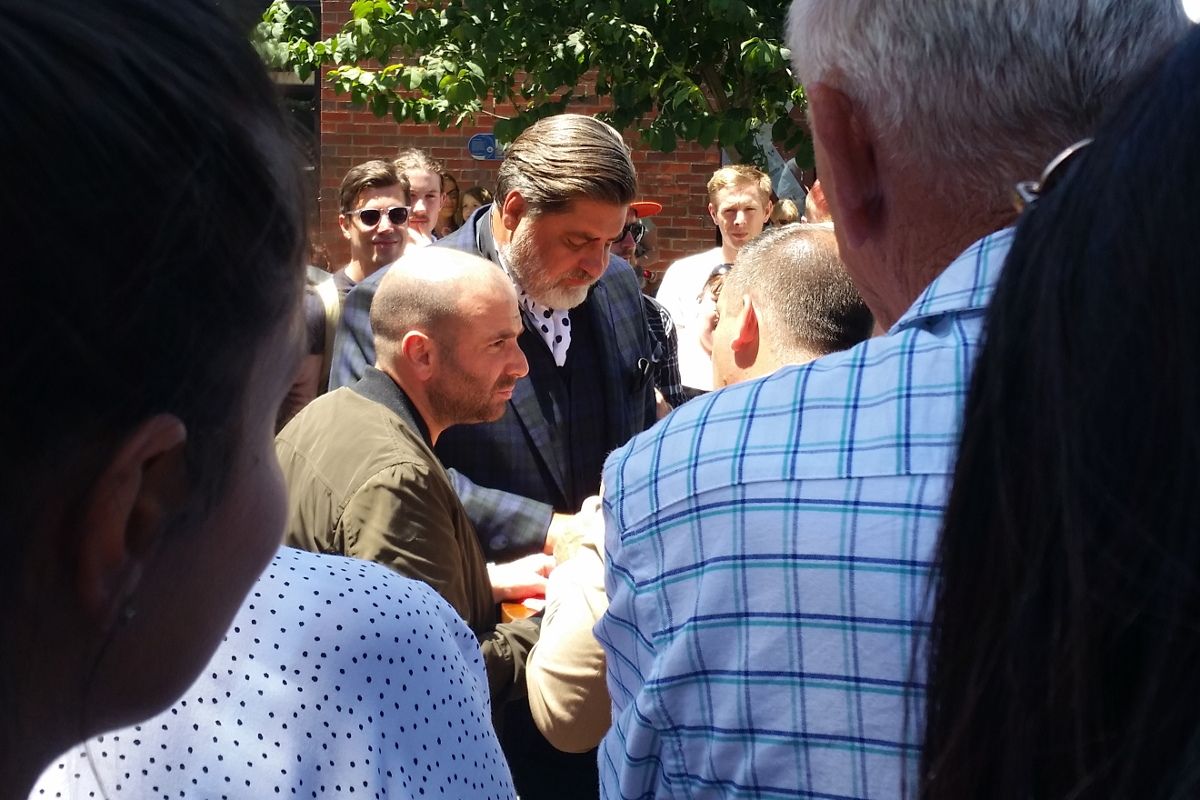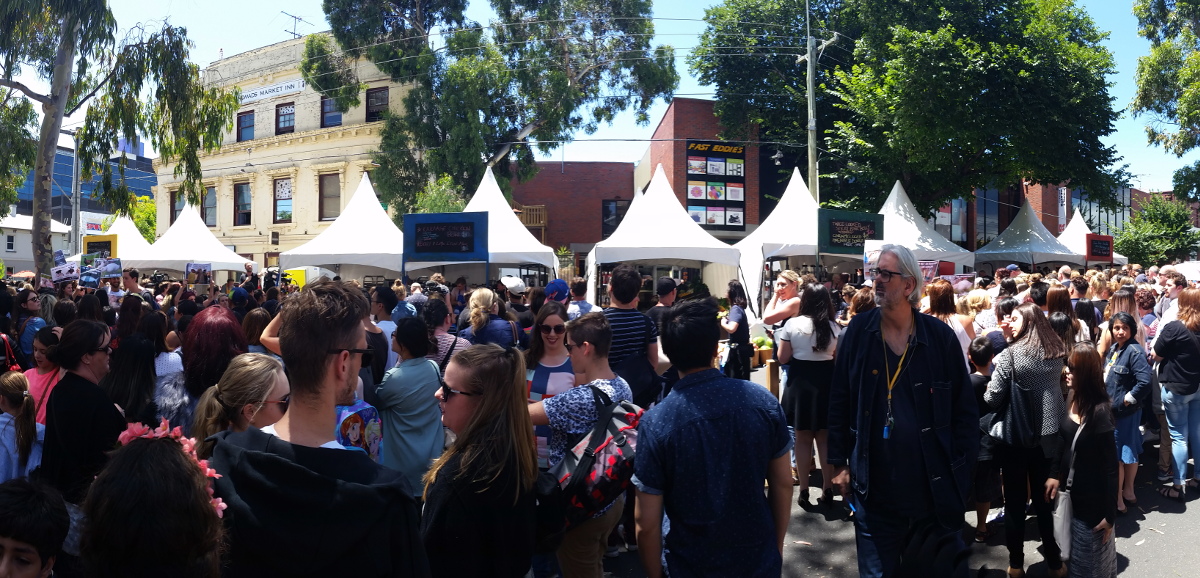 Actually the original plan was to meet Scott for lunch at the Masterchef event he saw on his walk to work. But it was SOOO busy and we couldn't even figure out where the line started. Instead we just snooped around a bit and tried to get in the background of shots. I watched Gary, George and Matt taste some of the foods (although they didn't actually eat much!), and we saw some of the competitors. There was quite a few of them on each team so I don't think we really saw any big spoilers. There were people ERRYWHERE.
Then we walked a street over and ordered a couple scotch eggs from Good Egg where it was much less hectic.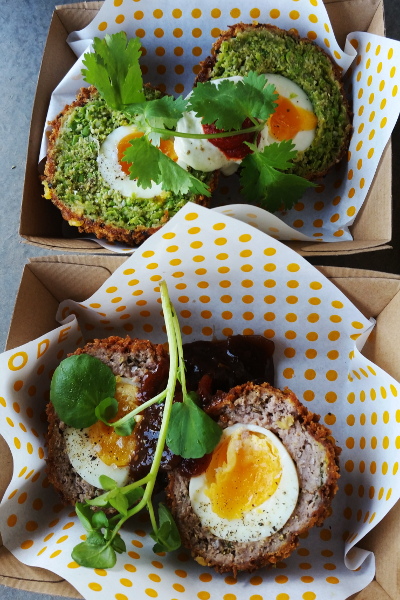 We got one of each: a falafel scotch egg with harissa and tahini dressing, and a pork and fennel scotch egg with roast tomato relish. They were both great. Crispy crunchy coating on the outside with a perfect soft boiled egg in the middle. Scott really liked the falafel one, but I preferred the pork. The sweet tomato relish complimented the salty traditional scotch egg nicely.
They were only $5.50 each and quite filling, definitely one of the better value food options in Melbourne! Plus our server was very friendly. All in all a great experience.