BCIT might be on strike again tomorrow. They haven't made the official announcement yet though so there's still a chance I might have school. It's ruining the vibe of my Sunday, to be honest.
They've just been picking random days to strike, so it's not super disruptive, but still bad. I still haven't bought my Fiji flights because I'm paranoid that the strikes are going to mess up the schedule for next semester. I hope I will know something soon though because the flights are at a good price right now!!
Scott is in Australia right now! I got a quick note from him saying he was in Sydney. I missed chatting with him though because I was writing my online research methods midterm. Dang. Rosemarie arrives in Melbourne tomorrow.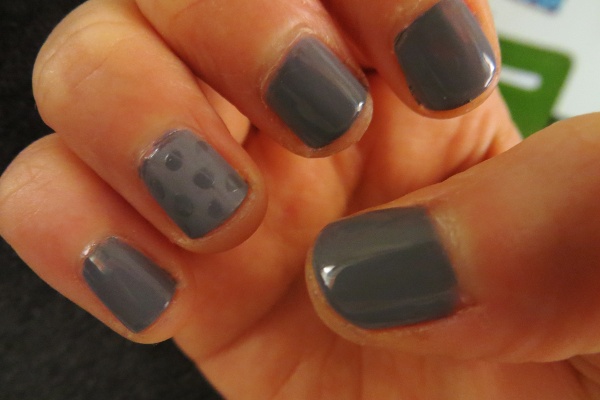 I painted my nails last night while watching dumb movies. They're grey with a matte grey accent nail with shiny grey dots. It's been a long time since I painted my nails last!
Well, back to work for me. Exam week is rapidly approaching.