I'm back. Let's catch up.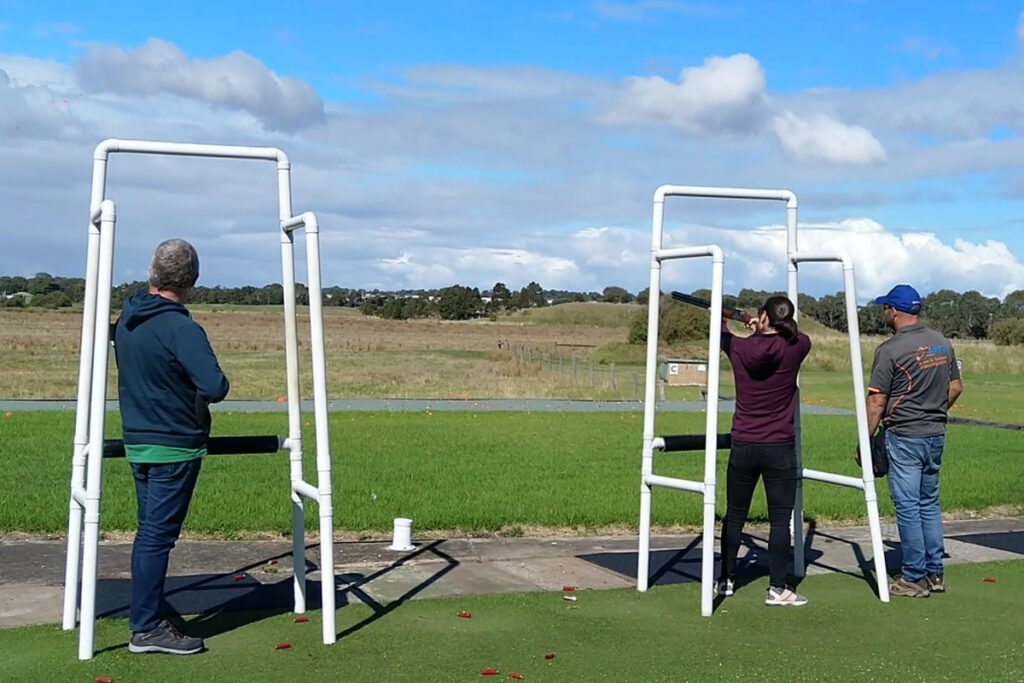 Our March #smaj activity was clay target shooting in Carrum Downs. I was worried about it! I don't think I have very good hand-eye coordination, and I'd never even touched a gun before. But it was actually super fun! I did better than Scott!
We got to do three rounds. In the first round, they shot one target at a time and they told you where it was going to come out. In the second round they shot two, but told us where they would come out from. And in the third round they also shot two, but you didn't know where they would come from. I think I got about 70% of my targets which is WAY higher than I would have guessed.
The guy standing next to me in the picture who ran the whole thing went to the Commonwealth Games! Maybe it's a new hobby for me when I retire from weightlifting. :D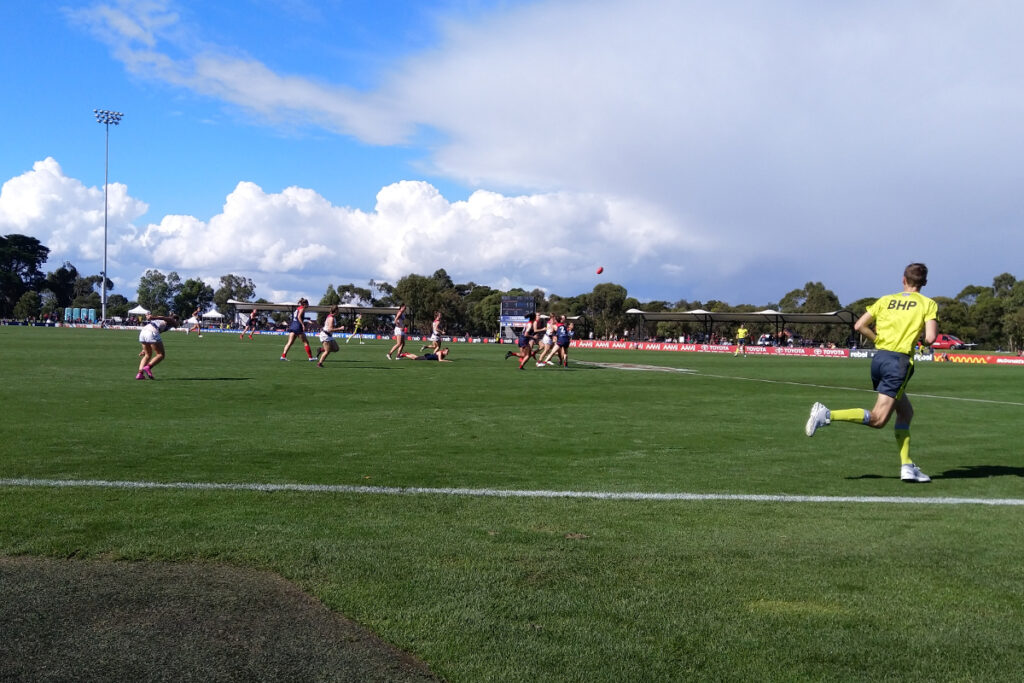 We went to a AFLW game. We got to see the goal of the year!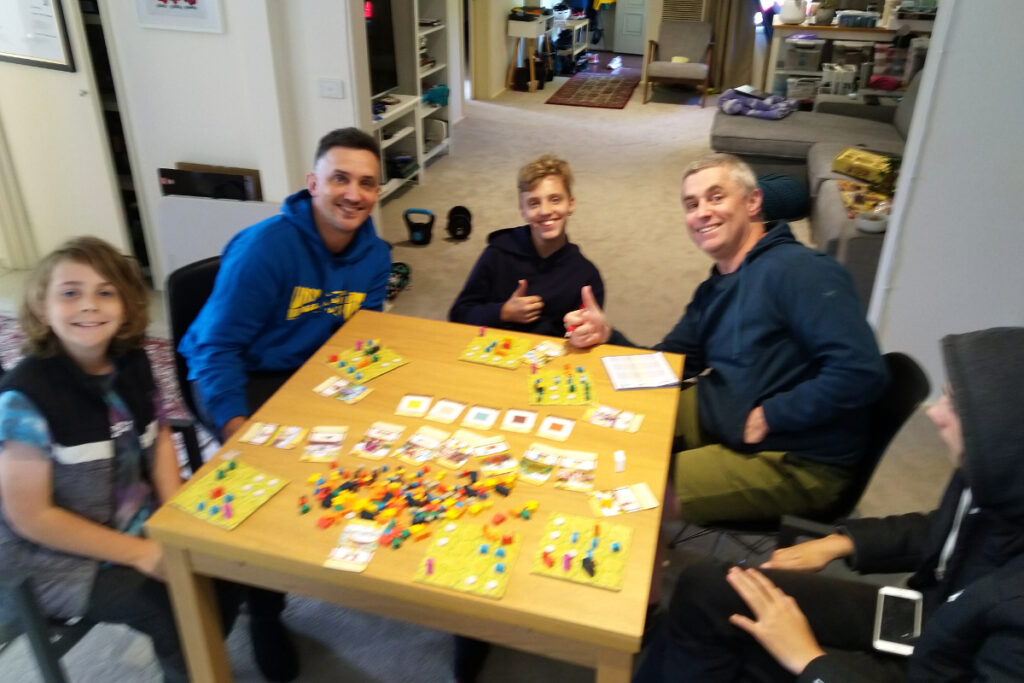 Terrible picture but Da Boys came over for lunch and games. We played Tiny Towns and Camel Up, and ate sausages and mac and cheese.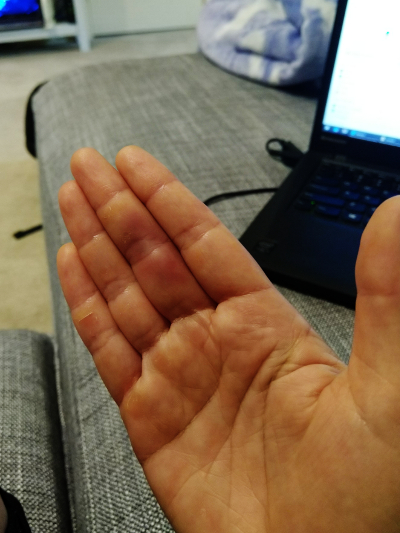 I was doing regular, uneventful back squats and thought "Hmm, my finger feels kinda weird" and then watched it turn purple right before my eyes! I must have burst a blood vessel or something?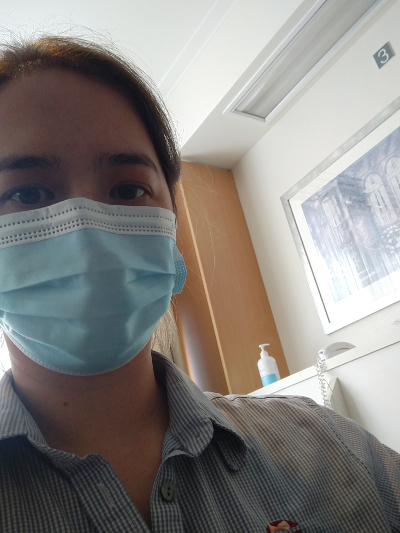 Waiting after jab #1. My work got us vaccines very early. We all thought we were category 1B, but we got them nearly straight away with category 1A. We got AstraZeneca, then literally the next day they started having all these news articles about how you could get blood clots and they were going to stop using the vaccine in many parts of the world. Felt great man. But we all survived (so far) and I'm due for my second dose this week.
It has been reassuring being half vaccinated while still seeing lots of patients, many of whom are immuno-compromised. (And also don't wear their masks properly.)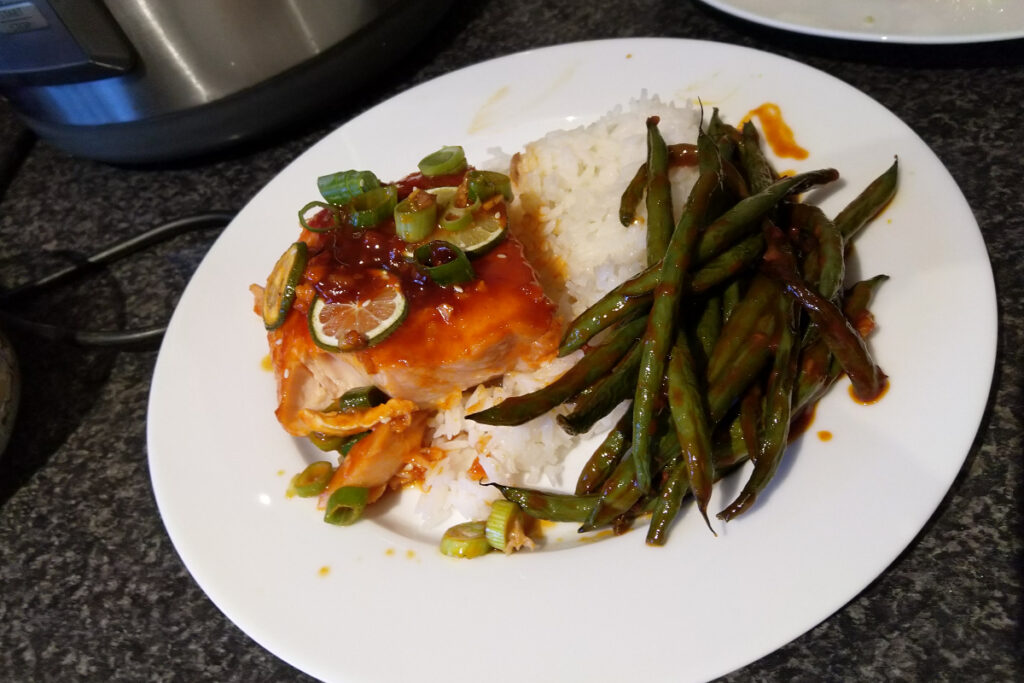 Just a random tasty meal. Honey gochujang baked salmon with green beans and rice.
Other things not pictured:
Scott played A LOT of lawn bowls. He got promoted to the club first team, and they made it to the finals.
He also made it to the grand final in his basketball league.
We had a few family lunches.
We went to this progressive dinner thing in Kew where we had entree, main, and dessert at different restaurants within walking distance. I didn't take any pictures but it was fun. We ate so many different things and also way too much.
We started pottery class. I think I'll make that into its own post.