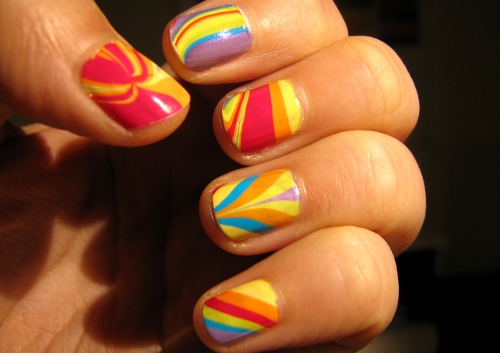 I water marbled my nails last weekend during a break from schoolwork. I did rainbow colours this time and am quite pleased with how they turned out. I kinda need a brighter green though, I think.
I won't be buying any though because I officially signed up for skeleton club. Scott and I discussed it a lot and decided that this is a pretty neat opportunity that may not come up again and in the long run what difference is a few hundred dollars going to make. In ten years I would regret not doing it more than regret spending the money, I think. Anyway so now I am on ultra-budget.
Of possible interest: My water marbling tutorial.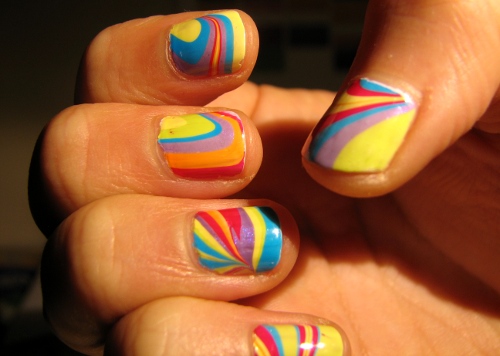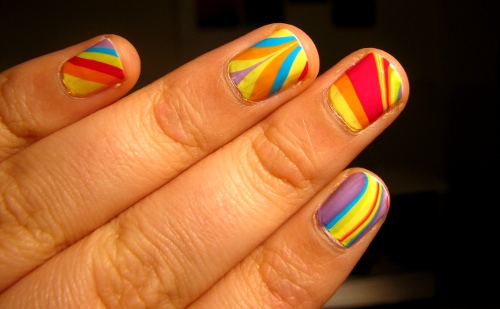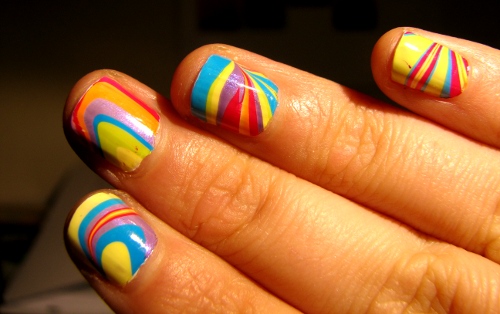 The first skeleton trip is next next weekend. :D I am iksidid.