This Vancouver restaurant is known for their simple and delicious sandwiches. Their most popular sandwich is the porchetta, which has juicy pork and crunchy crackling in between a ciabatta bun. Very tasty.
So tasty that we wanted to eat it again. But we can't afford $10 per sandwich!! So instead we tried making it at home. I mostly followed this recipe and these butterflying instructions, and it turned out AMAZING. The only tricky part was actually preparing the meat because my piece of meat was not exactly the same shape as the ones in the instructions. So I took a few pictures of the process to hopefully help out a bit.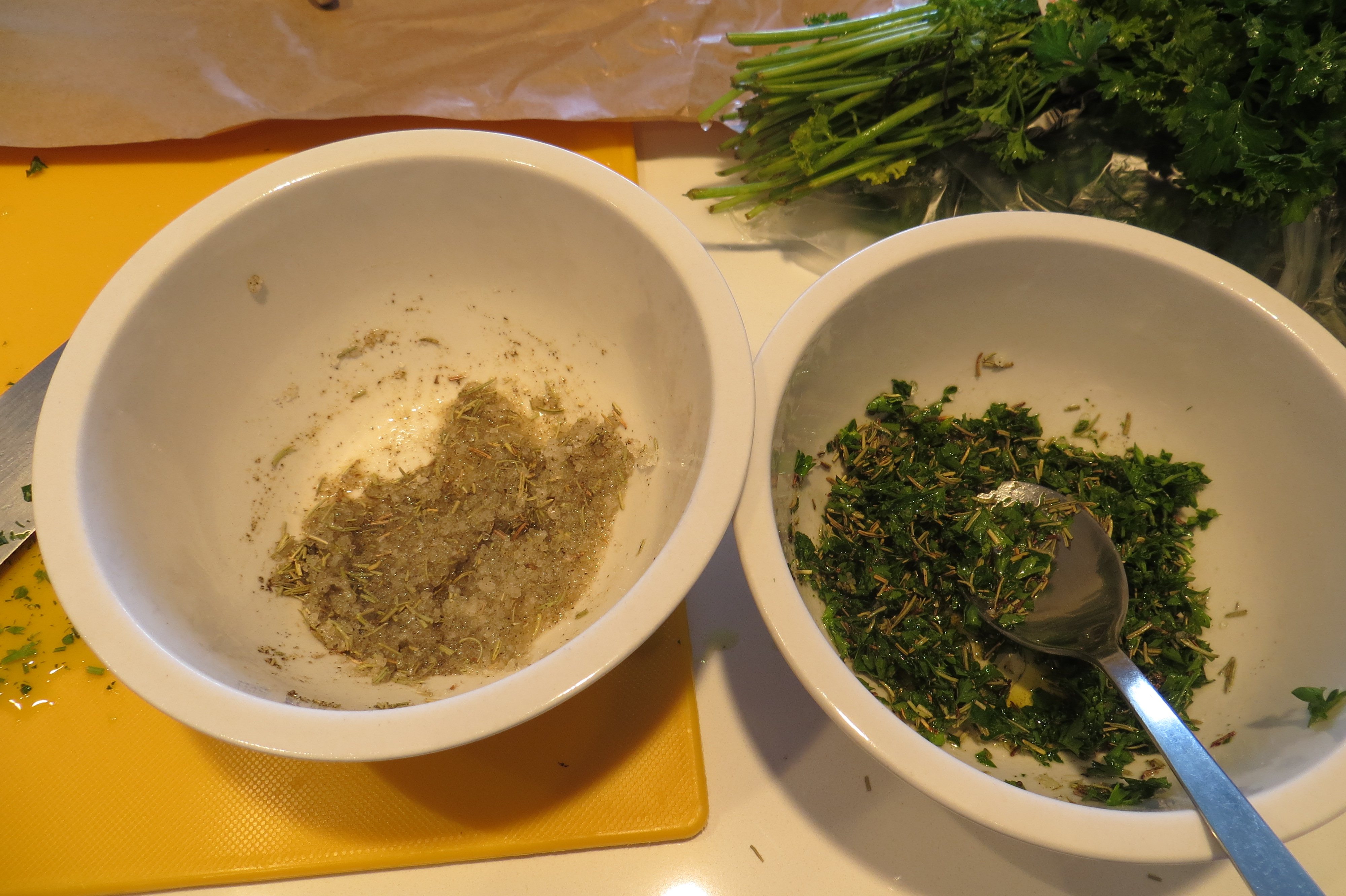 First I prepared the salt rub and the herb rub. I didn't have fennel seeds because I don't like the taste, so I just left that out. I used fresh parsley, but everything else was just dried spices.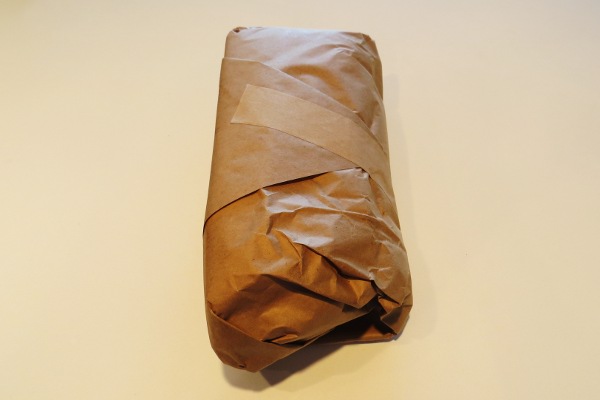 Have I mentioned that we live a block away from a real butcher now? I bought this 4 lbs piece of pork shoulder with the skin on for $12. The actual shoulder was much bigger but the lady cut it down into a 4 lbs chunk for me. (This odd cut was why the butterflying instructions seemed really hard.)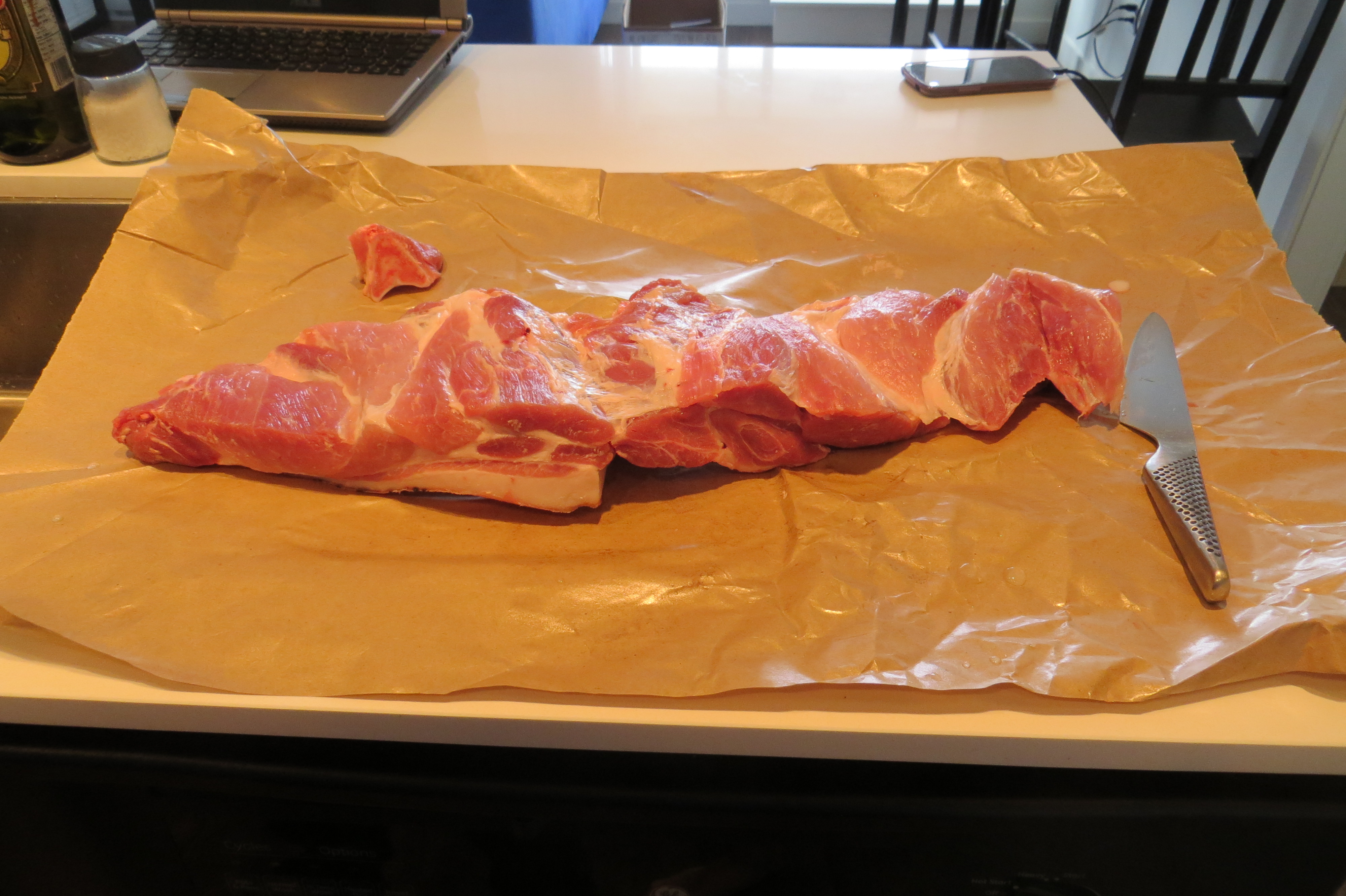 My butterflied piece of meat. Butterflying SEEMED really tricky, but actually it's not! I promise!! You don't have to do as good of job as you think you do! My piece of pork was very thick in some spots still and it still turned out perfectly.

Put the meat skin down (the yellow is the skin)and cut out any bones. Then cut your meat horizontally from the left so the piece touching the counter is reasonably uniformly thick. Cut almost all the way to the right side and then unfold your meat like a book. Then repeat! When you are done you are left with an oddly shaped flat piece of meat.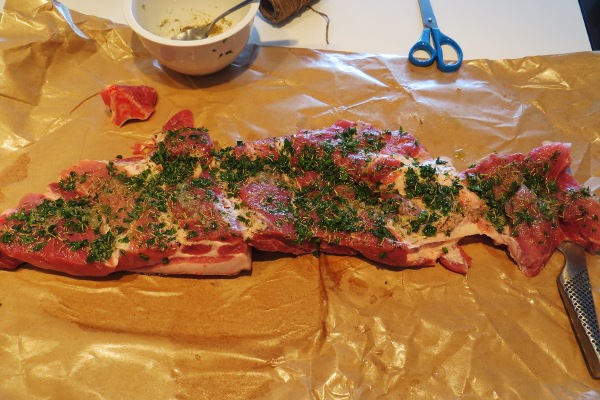 Cover it with half of the salt rub and all of the herb rub.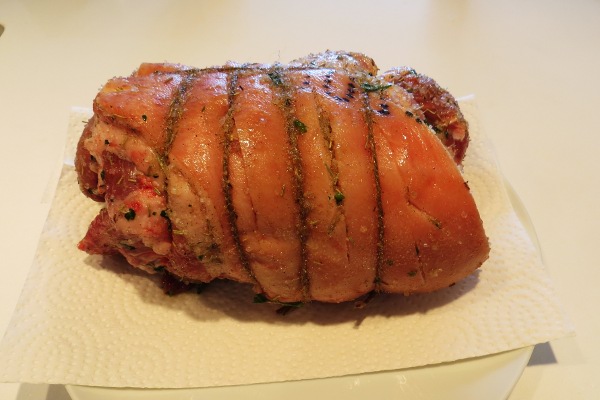 Then you roll it up and tie it up as tight as you can with string. You want the skin to be totally on the outside of the roll, otherwise it won't crisp up and won't be nice. It doesn't matter if there isn't enough skin to cover the whole roll, my skin part only covered about 50% and that was fine. Oh and don't worry about making lots of rolled layers, mine barely went around 1.5 times and it still turned out beautifully like the pictures.
Then you rub the rest of your salt rub on the outside, place it on a paper towel on a plate and refrigerate uncovered for 24 hours.
The next day place it directly on your oven rack with a pan underneath to catch drips. Roast at 275 F until the inside of the pork reaches 150 F (if you don't have a meat thermometer, go get one!! They're like $5 and WORTH IT.) This took about 2.5 hours for us. Then turn up the heat to 450 F and roast until the skin looks brown and crispy and delicious. Keep and eye on it because it doesn't take long (maybe 10-15 minutes).
This is when our smoke alarm started going off non-stop. I suppose there was a bit of smokiness from the splatters. Made a bit of a mess of the oven but… the smell…. oh it was amazing.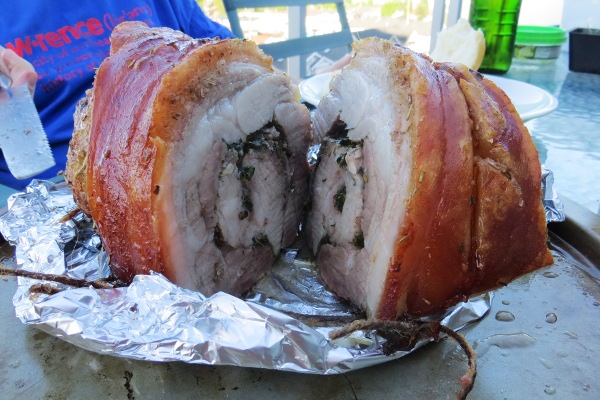 Cover it with foil and let it rest for 20 minutes. Then slice up and enjoy!!!! We had it on chewy rolls from Safeway with a bit more salsa verde on top. DELICIOUS. Oh how tasty was that crunchy skin. Mmm.
PS did you notice that our pork had a tattoo?? WE ATE THE TATTOO. Kinda weird.