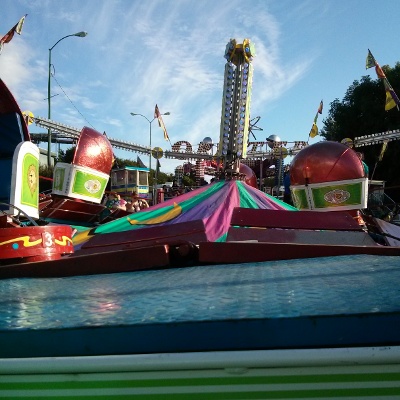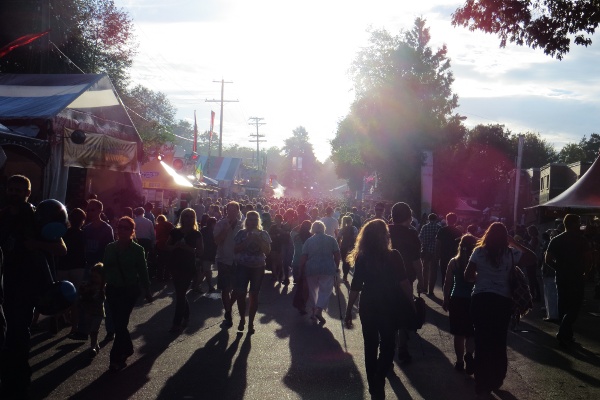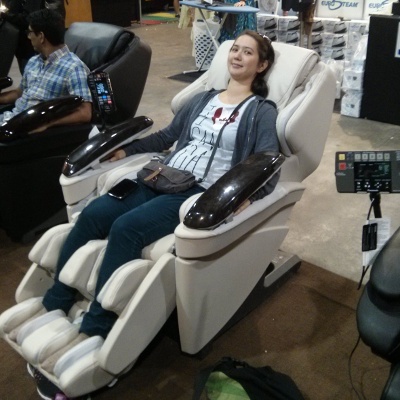 We went to the PNE yesterday evening. Scott's work put on a BBQ, although I didn't eat much there because it was just regular BBQ stuff. Later I ate deep fried macaroni and cheese balls (picture in tomorrow's daily dinner post). We went on the Tilt-a-Whirl (my favourite carnival ride). We walked through the exhibition area and tried all the massage chairs.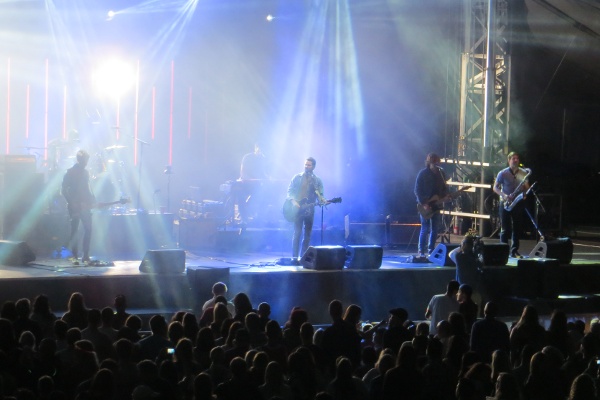 Then we went to the Sam Robert's concert. While there I realized that the last time I saw him perform was TEN YEARS AGO at my frosh week at Dalhousie, haha. It was a good show, like ten years ago.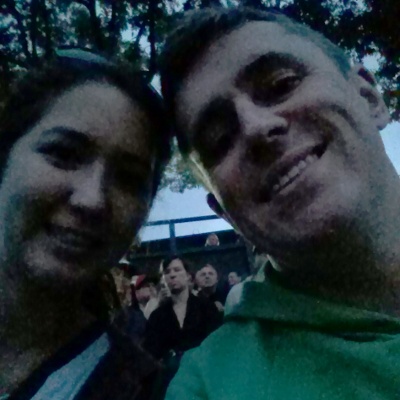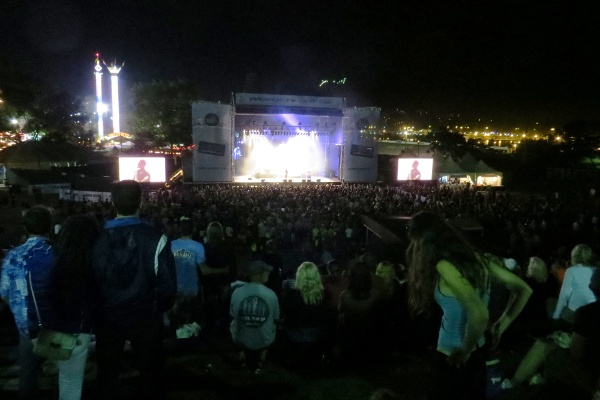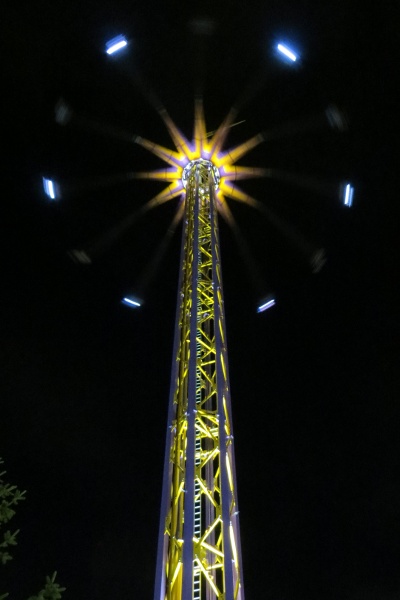 It's weird that Playland isn't open late at all during the rest of the summer. Atmosfear looks so cool at night! All carnival rides are cooler in the dark with all the lights on!