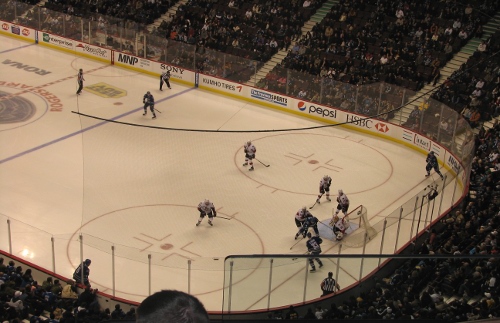 Last weekend we continued the annual tradition of going to see the Senators vs Canucks game with Brian and Morgan. I found the first period extremely boring (no one scored) but it got better and they went into overtime. I was looking forward to seeing a shoot-out in real life but the Canucks scored. :(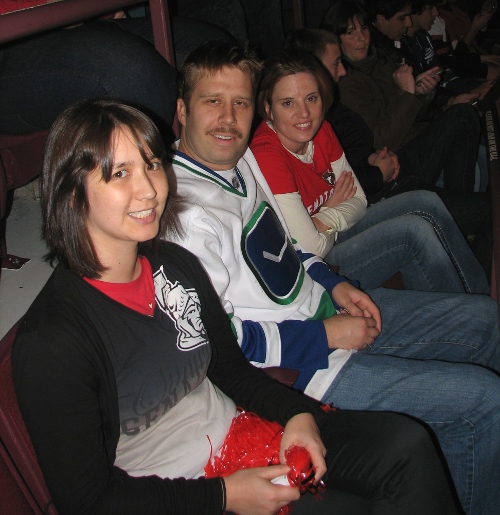 As I mentioned yesterday, Rosemarie came over this weekend. We played one game each of all the good games: Carcassonne, Settlers, Agricola and Dominion. Rose lost every game, haha, but she is a good sport.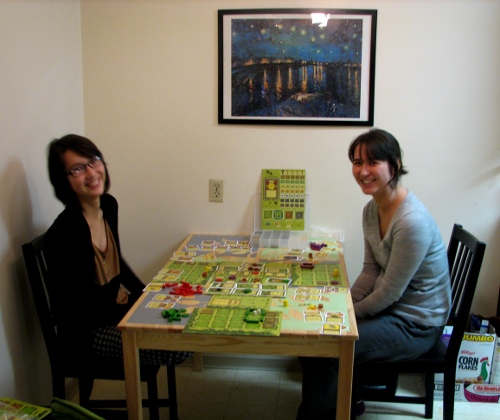 This post includes no pictures of Scott because he has a hideous Movember mustache and I don't like to look at him. I will do the right thing though and post his link if you care to donate in support of prostate cancer awareness. http://ca.movember.com/mospace/1695564/
I wrote a ton of midterms in the past couple weeks. I did super well!!!!
Final exams start in 8 days, so I'm supposed to be studying right now but I am having a very hard time focusing!!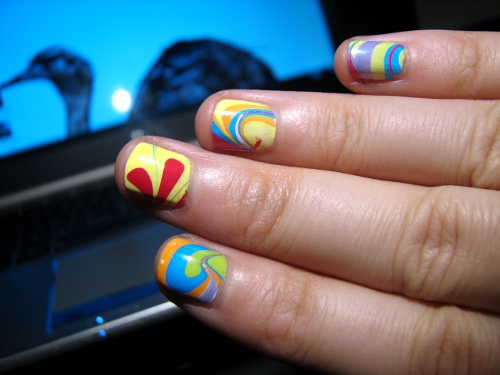 Oh, I also water marbled my nails again. :/ Instead of studying for math, haha. But I'm pretty sure I aced that midterm so all is well.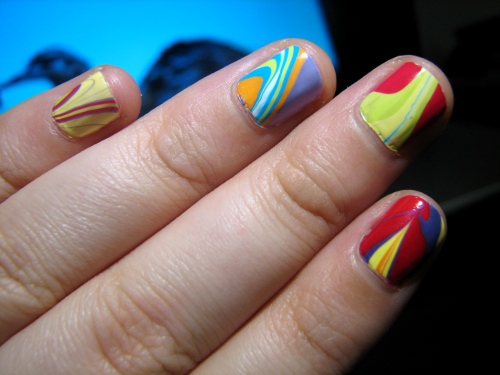 My water marbling tutorial HERE.