Scott and I booked off the first week of March a while ago, without booking anything else, but planning to go somewhere. Maybe Queensland! Maybe Byron Bay! Maybe Western Australia! (I really wanted to go somewhere with warm swimming.) But after Jill's ruined trip to Melbourne we decided that it's still too risky to cross borders. So instead I tried to find the warmest places in Victoria (lol).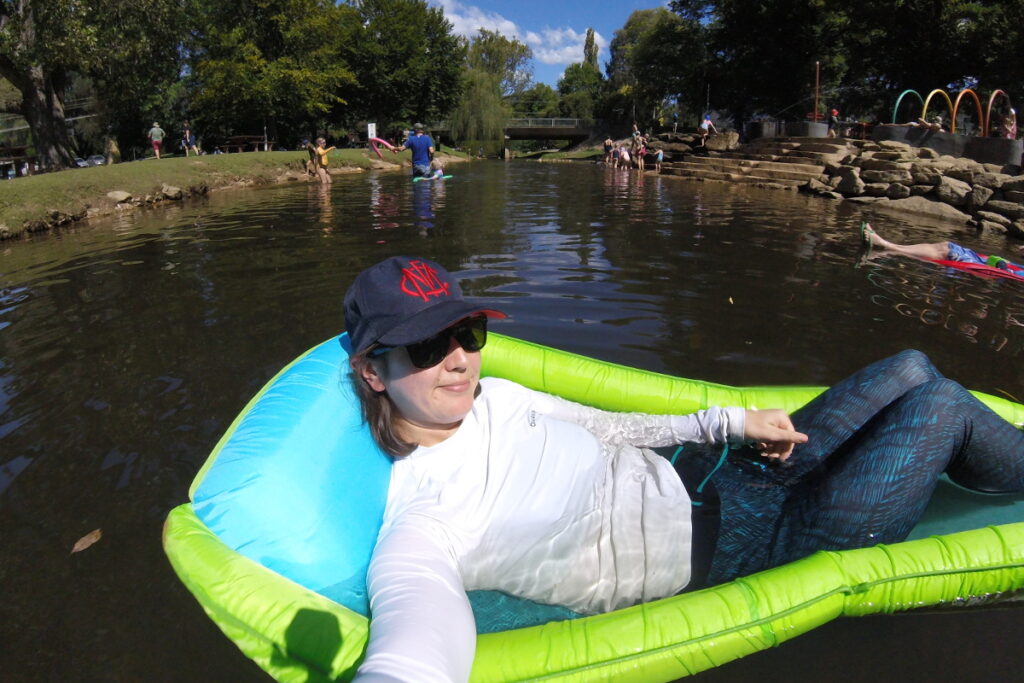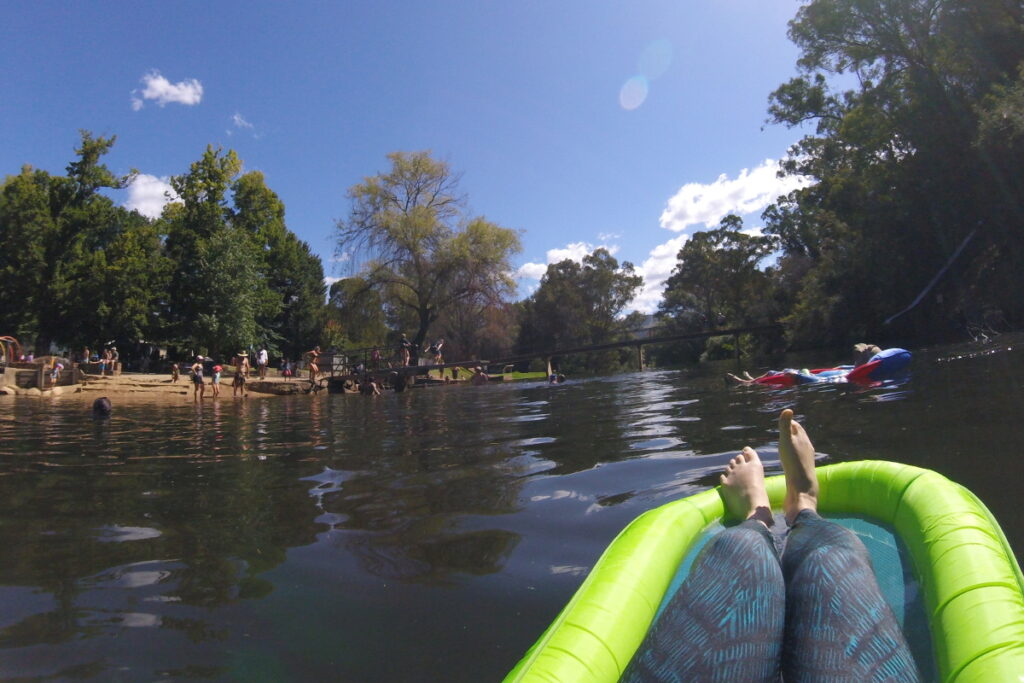 The weather was actually great in Bright, which is up in the Australian Alps. Nice and sunny and warm, but the water was freezing. We still got in the river in town for a little float, which was nice.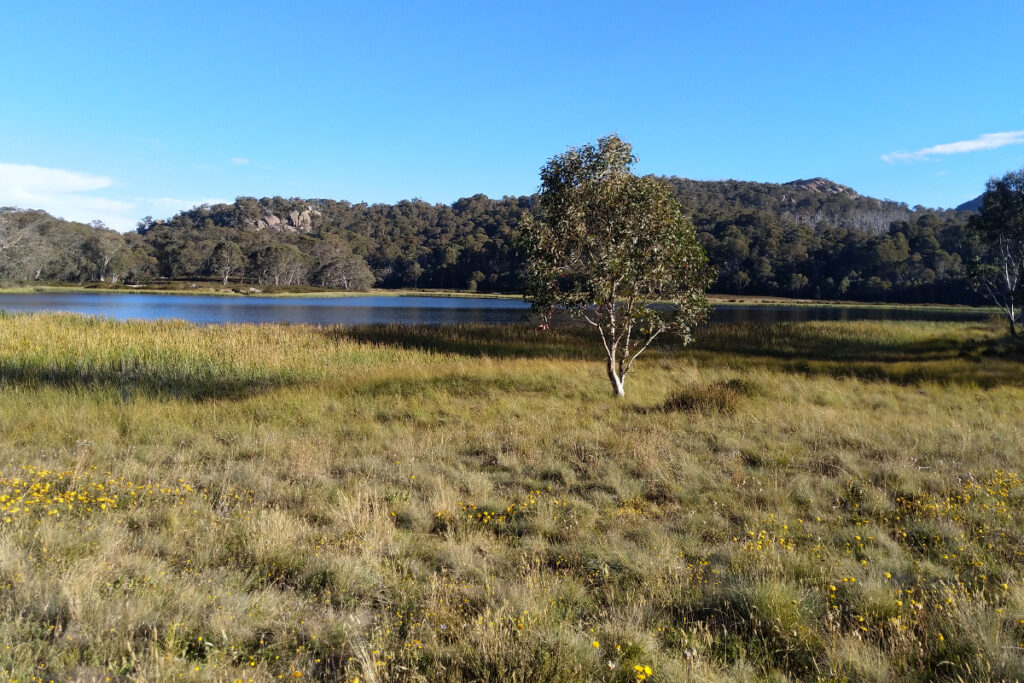 I hadn't done much research on the campground I picked. I knew it was on a lake, and thought we'd do some swimming there. But after driving continuously UP for 40 minutes on switchbacks, we realised the campground was right on the TOP of Mt Buffalo, where the temperature was about 10°C colder than in town. Whoops. It was scenic AF but so cold. We felt like death getting out of the car in our wet bathing suits. One morning when we got up it was 0°C!!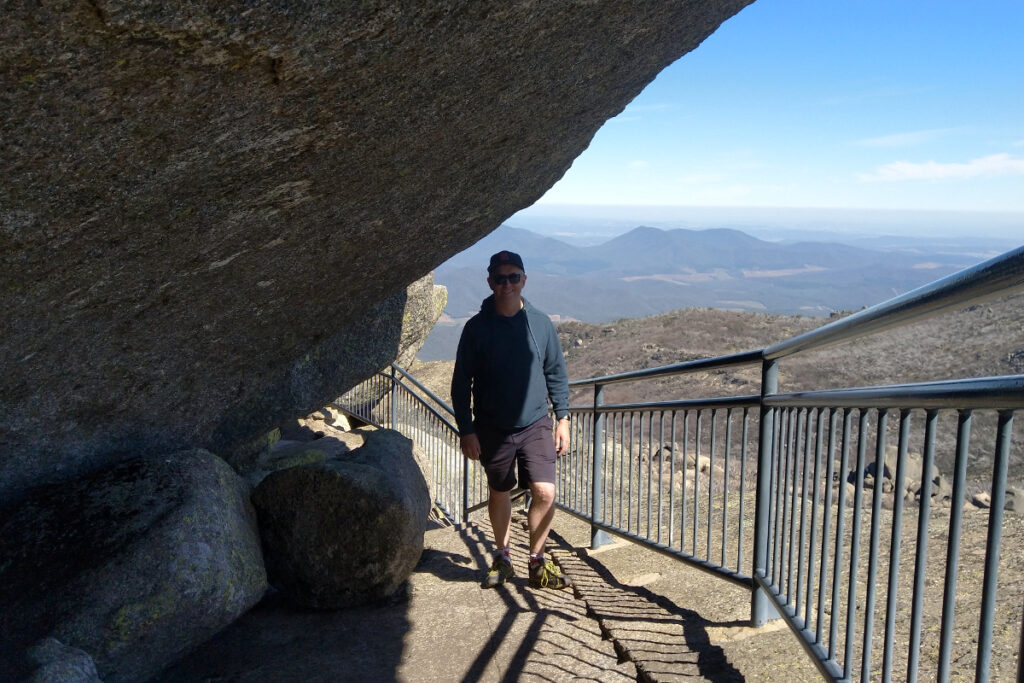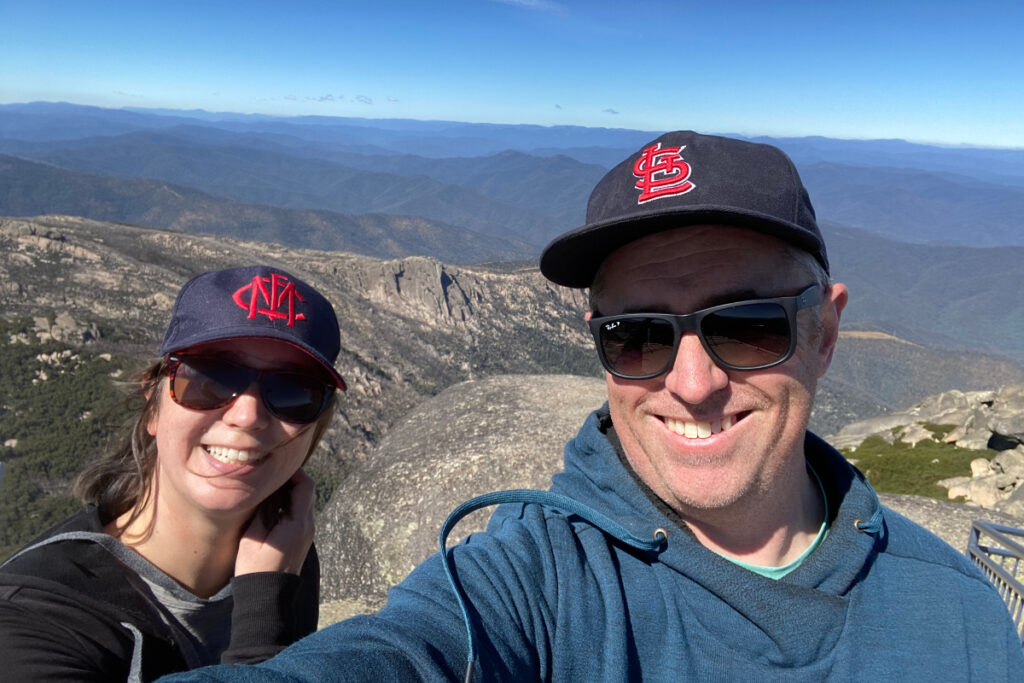 See, it's a legit mountain!! And pretty ideal for lazy people like me because you could drive nearly all the way up to the top. We only had to do a quick little climb up to The Horn at the very tippy top (30 minutes return).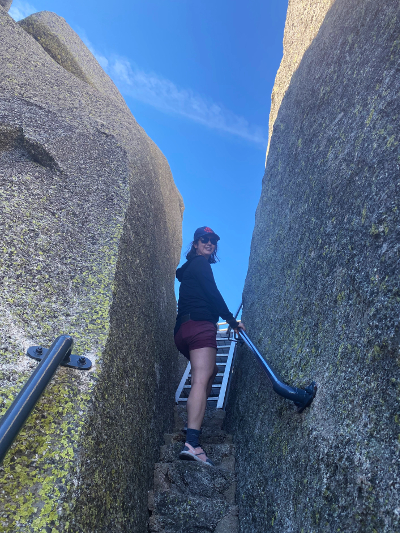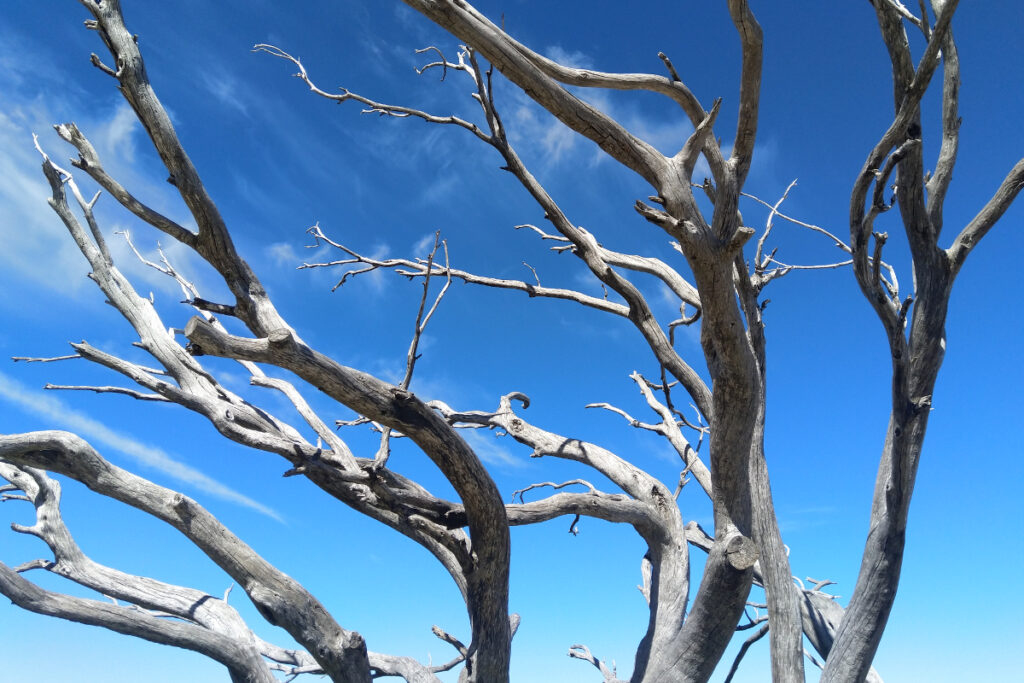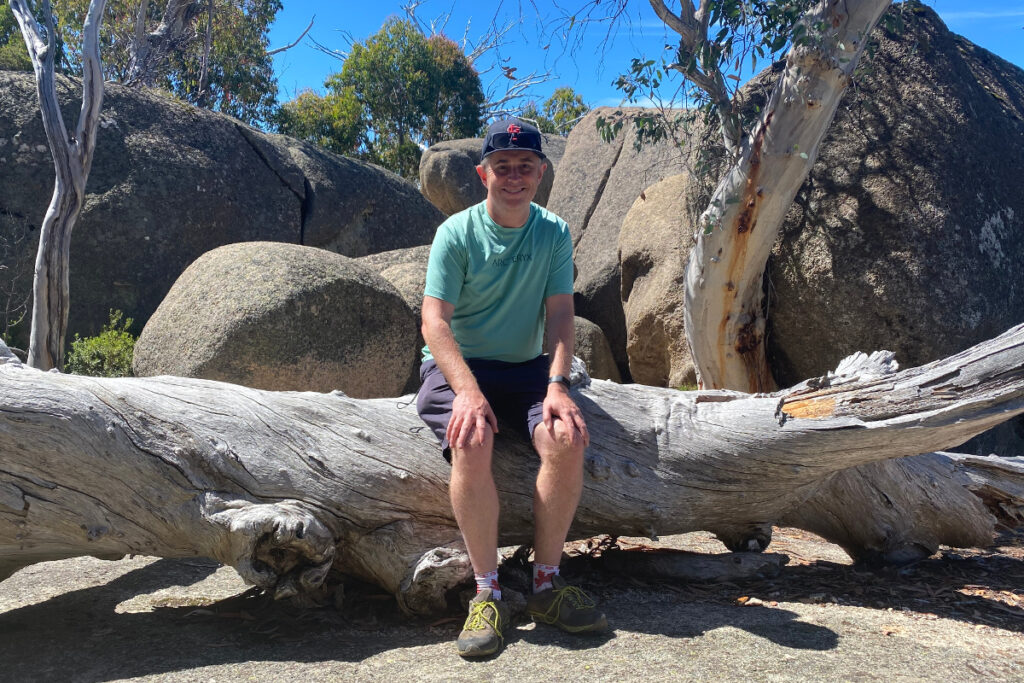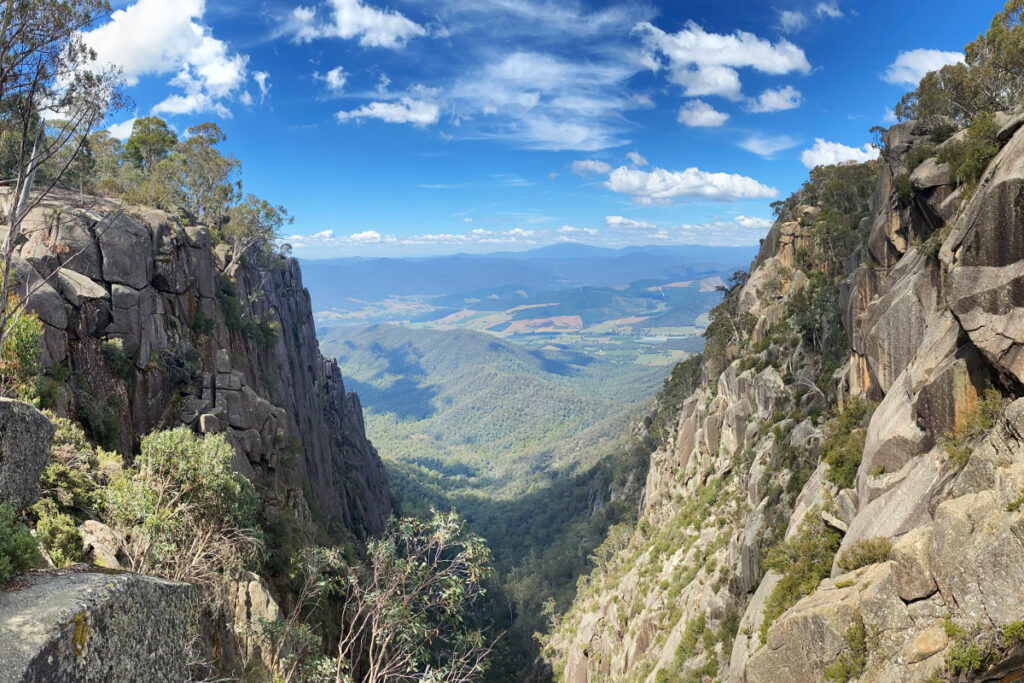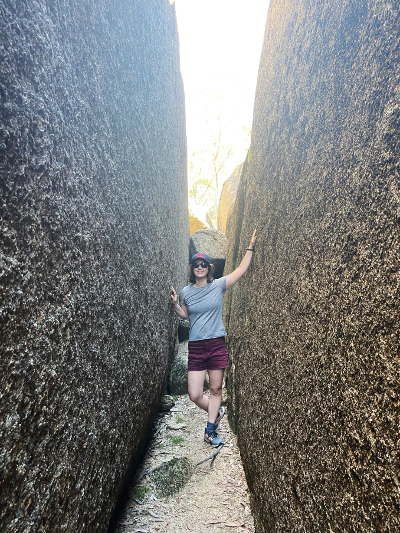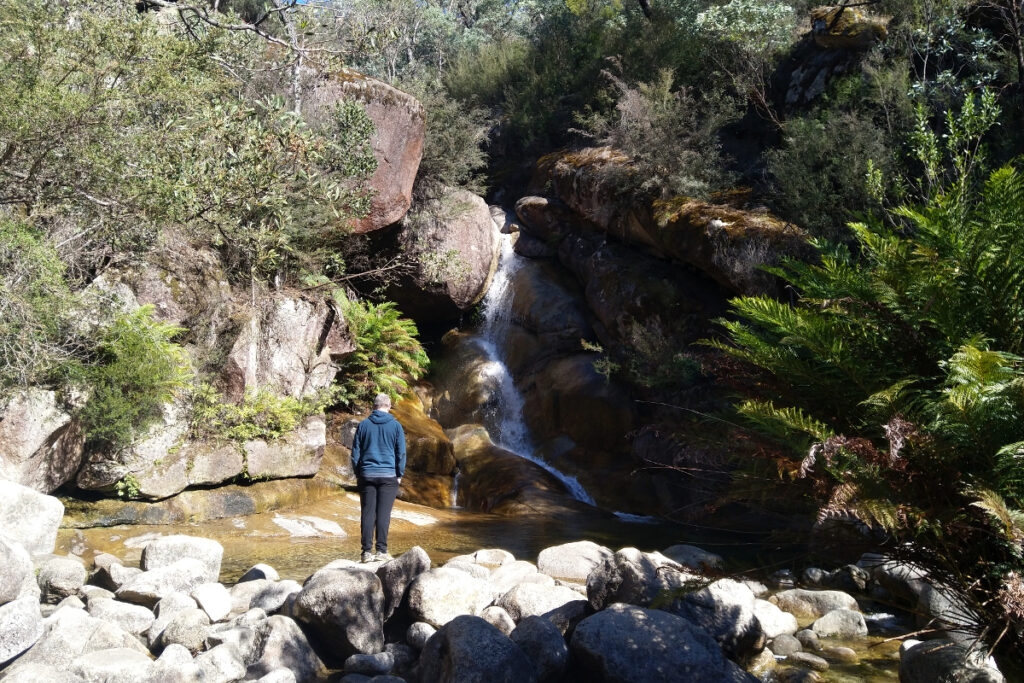 We did a whole bunch of short hikes around Mount Buffalo National Park. Gorge Heritage Walk (1.5 hours), Lakeside Walk (45 minutes), Chawell Galleries Track (45 minutes), Eurobin Falls Track (45 minutes). They were all nice. Lots of big rocks. A bit of climbing.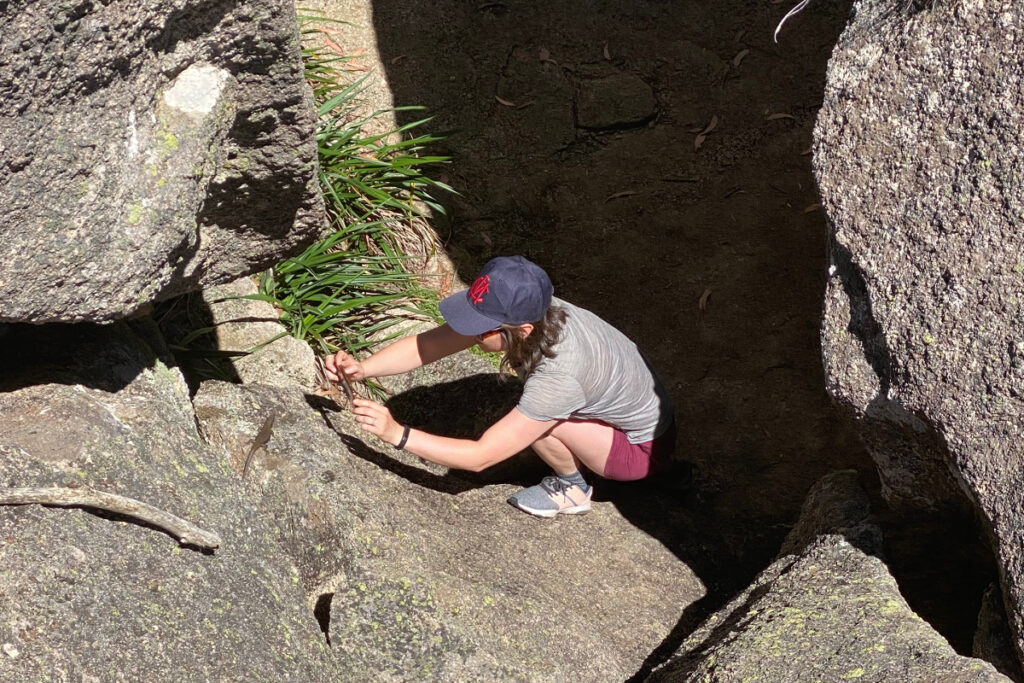 Lizards!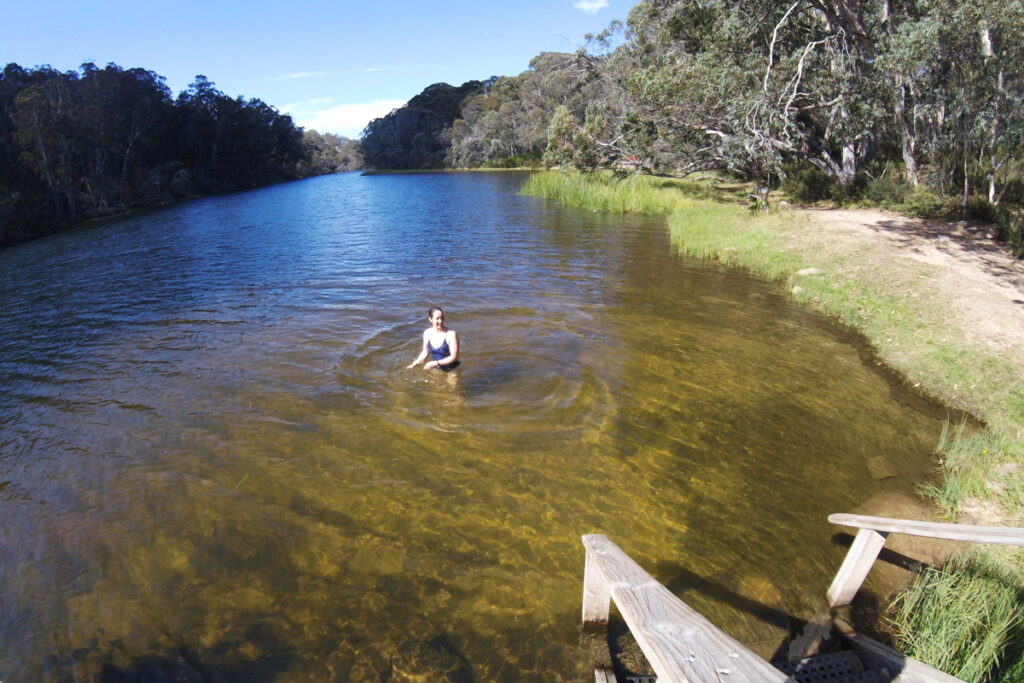 Trying the ice bath technique on my sore calves.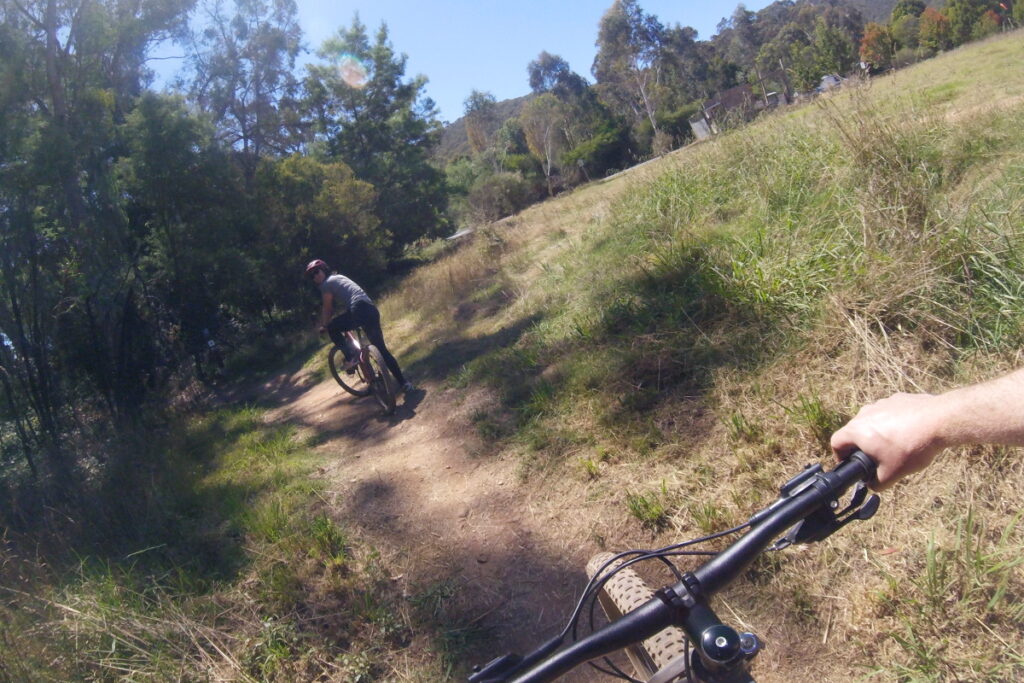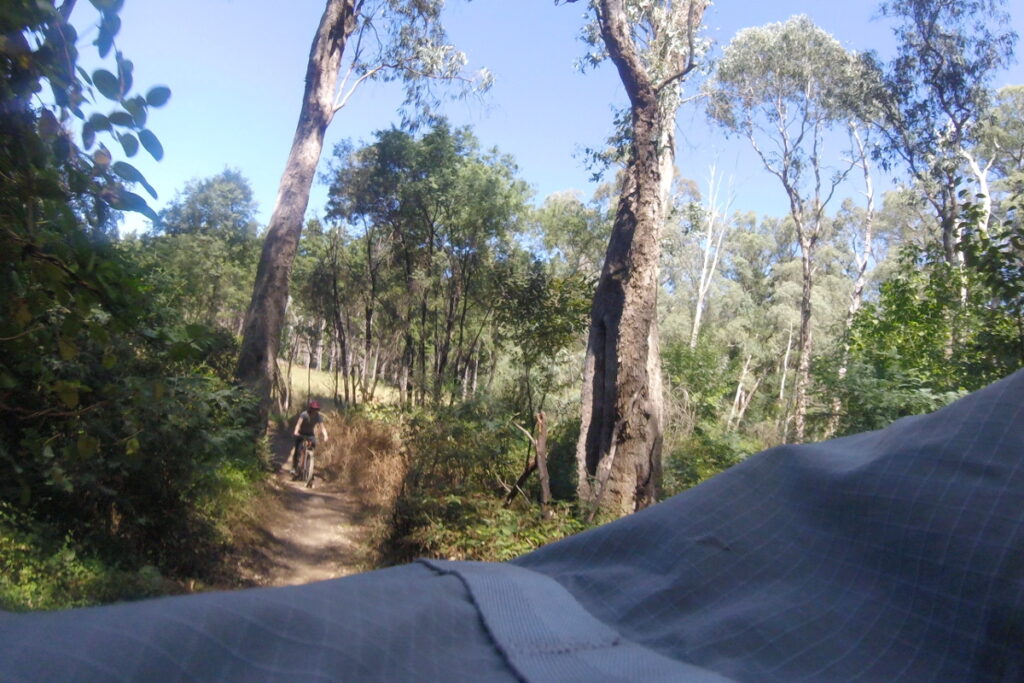 Rosemarie suggested that we try mountain biking at Mystic Mountain while we were in the area. We tried to arrange a lesson but it was too hard so instead we just rented bikes for a half day and attempted to figure it out on our own. I was real worried. (Scott's done it before but I never had.)
Anyway we started on the easiest run, which was basically just dirt tracks going around in squiggly circles, with a few bridges and jumps to try out. That was fun, we did that three times. Then we tried the second easiest run, which was similar but longer and had loose rocks ERRYWHERE, so it was really slippery. Sorta fun. At that point my butt was already very sore. Then we tried one tiny part of a blue run, which had MUCH BIGGER lumps!! And then I couldn't find any comfortable position at all to be in, and we were both sweaty and tired, so we decided to head back. Scott did one more lap on the easy one one more time while I lay down.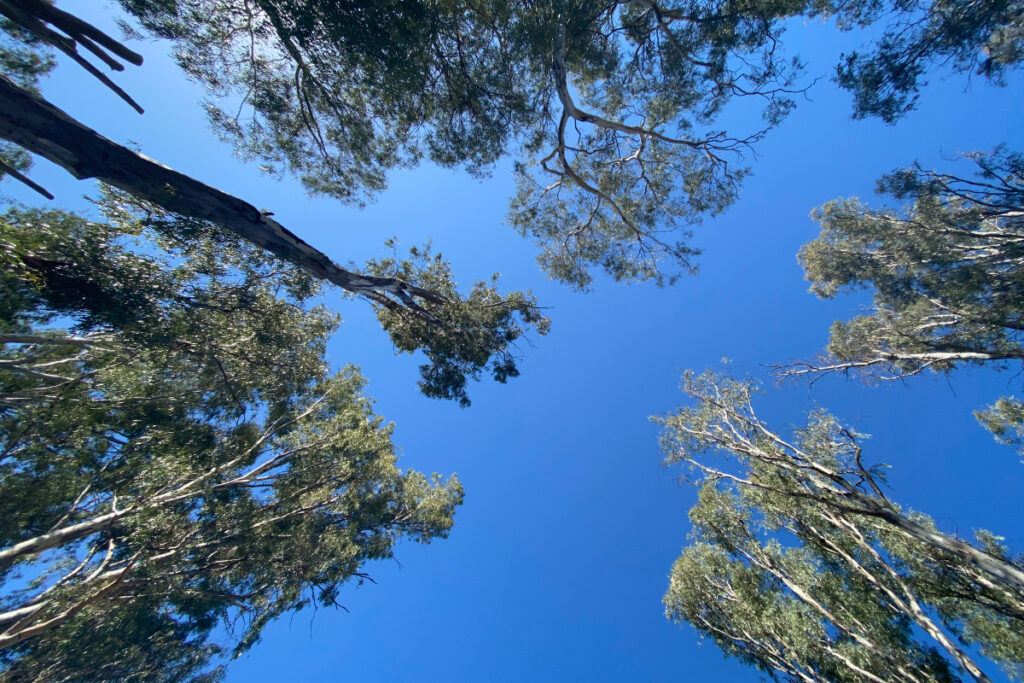 After 3 nights in the mountains we needed to warm up, so we moved on to the Echuca area, which is a town on the Northern border of VIC, separated from NSW by the Murray River. It can get pretty hot up there, but not while we're there, of course.
We stopped at Cactus Country on the way, but I have so many pictures to show you I'll make it into its own post.
We stayed in a campground a bit of out town. It had… A LOT… of birdlife. Like THOUSANDS of cockatoos and galahs flying over starting from about 6:00AM. If you've ever heard one cockatoo squawking, you would know what I am talking about. It also had a lot of flies and mosquitos. Also the pool was freezing. But other than that it was fine!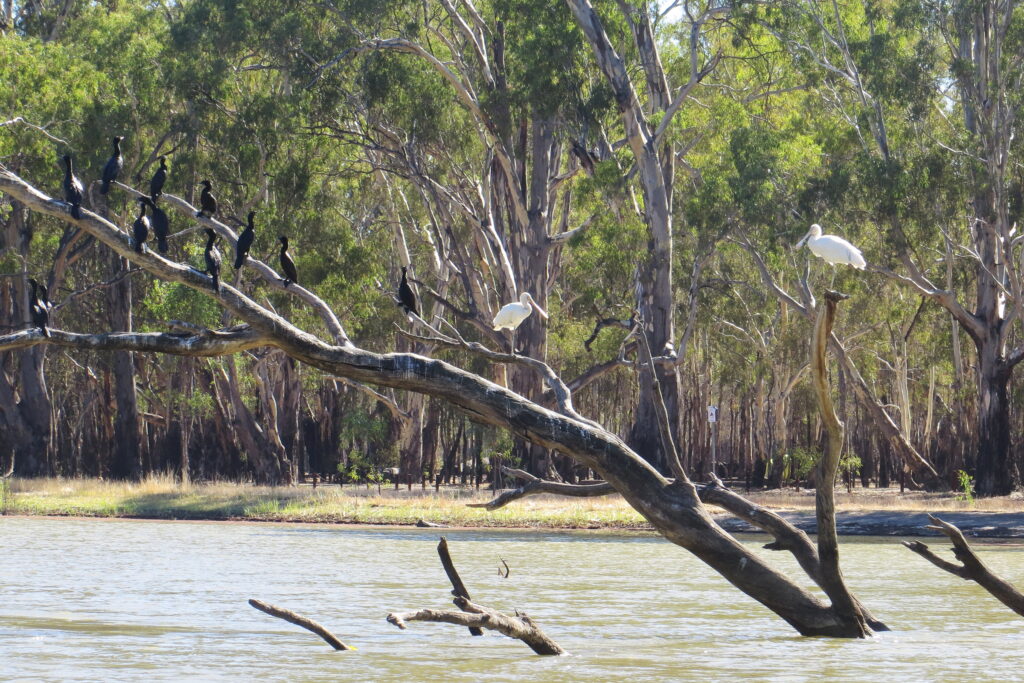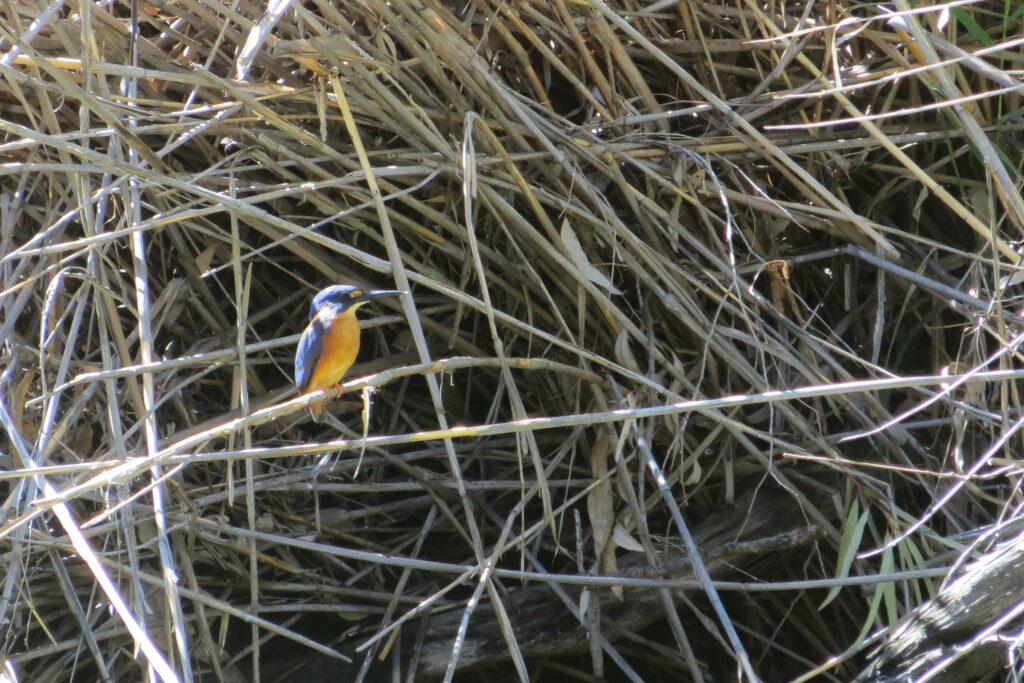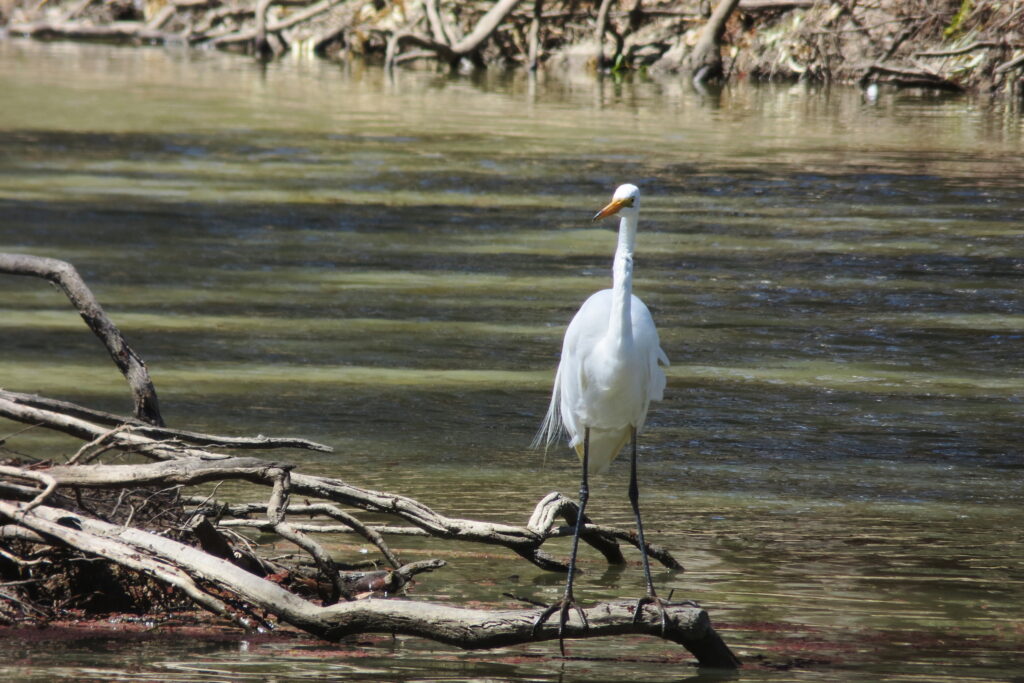 Because 1000 birds is not enough for me, we took a boat tour through Barmah National Park with Kingfisher Cruises to see even more birds. It was great! We saw cormorants, spoonbills, azure kingfishers, egrets, tawny frogmouth, eagles, darters, treecreepers, yellow rosellas, pelicans, ducks, and more that she pointed out but I forgot. The azure kingfishers were so pretty and we got to see them fishing and eating shrimp out of the water. BTW I posted a whole bunch of Scott and my bird photos on my Facebook if you're interested.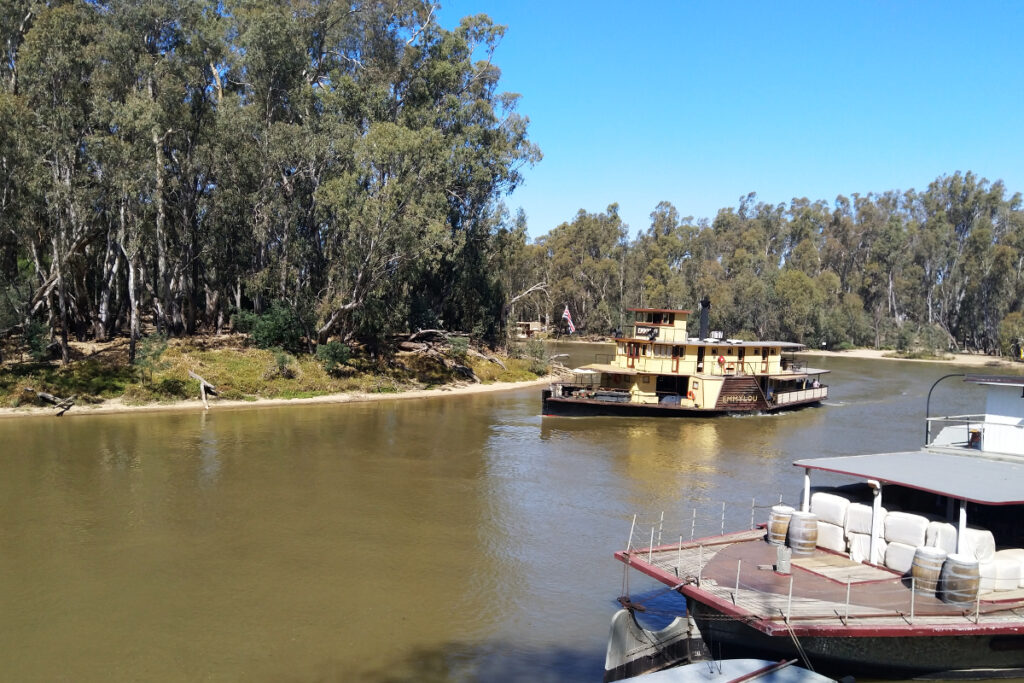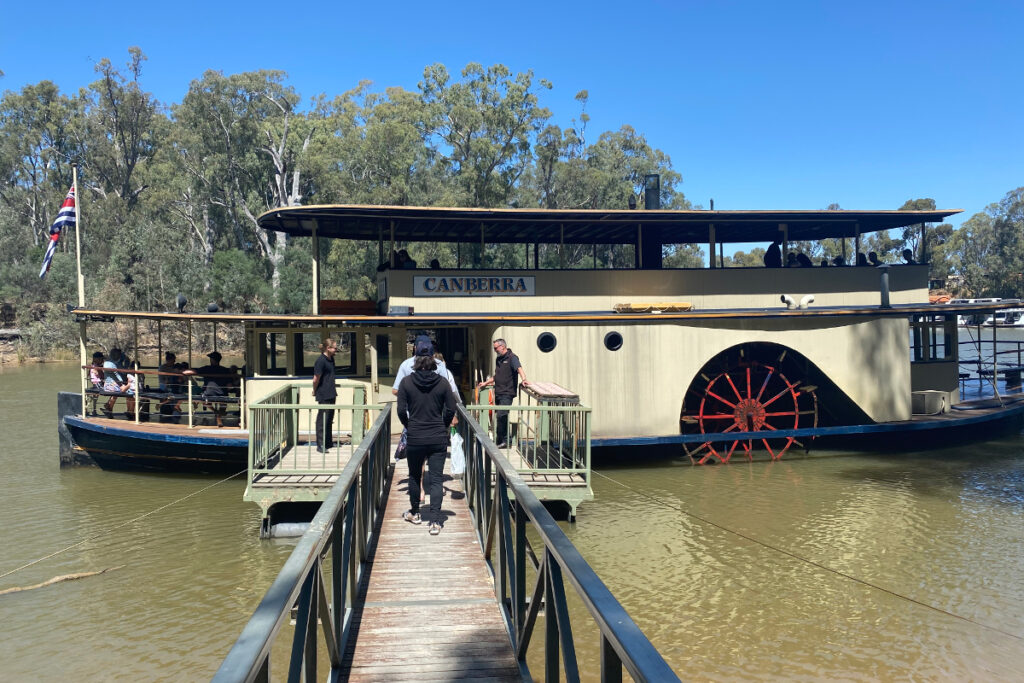 Echuca has a lot of paddle steamers. The most in the world apparently. We did the Wharf to Winery tour, where you ride a paddle steamer to Morrison's Winery for lunch and wine tasting, and then get the boat back. Lunch on the deck with kookaburras, rainbow lorikeets, and yellow rosellas flying around was simply lovely.