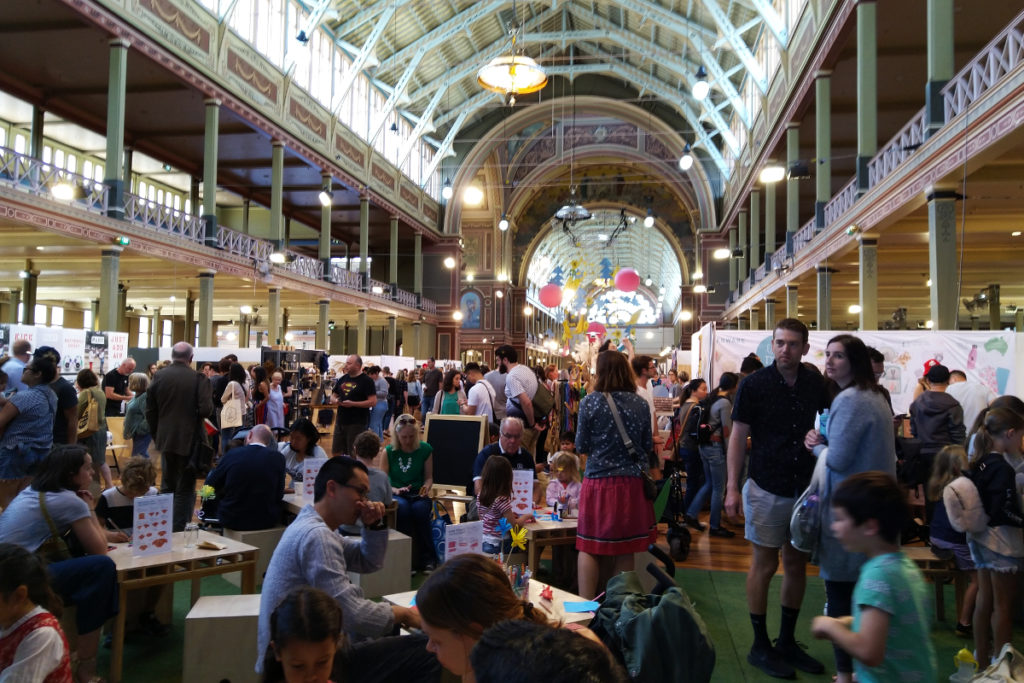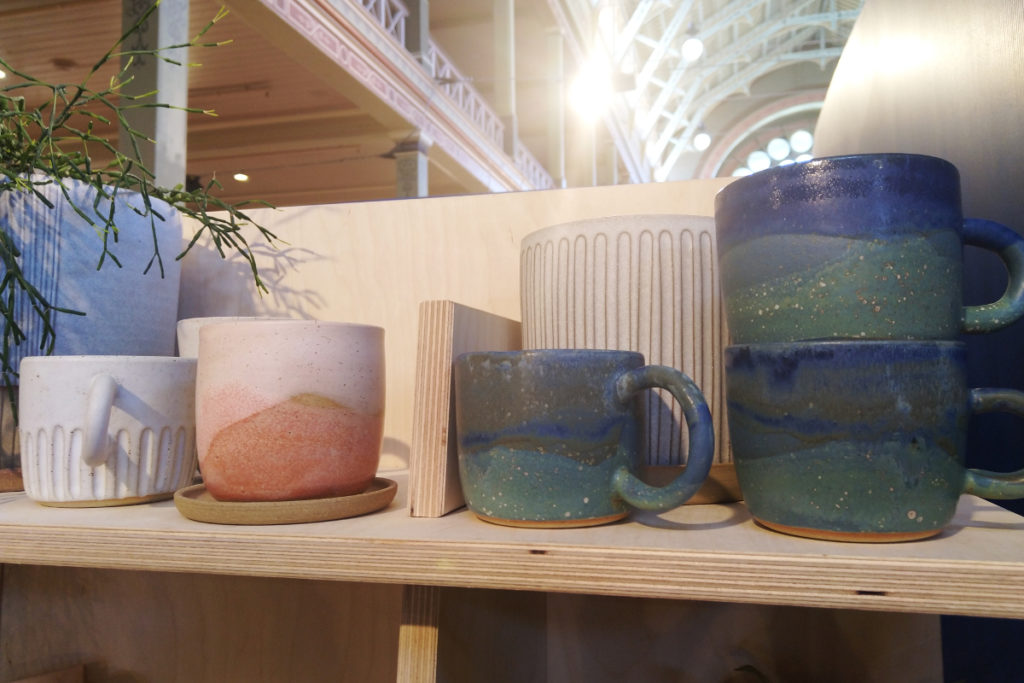 Now that we don't have to go to inspections and auctions every single Saturday I can do fun stuff like go to the Big Design Market and admire cool printed clothing and pottery and things. I really liked this market. Excellent place to do some unique Christmas shopping and also blow a lot of money. Everything was cool!!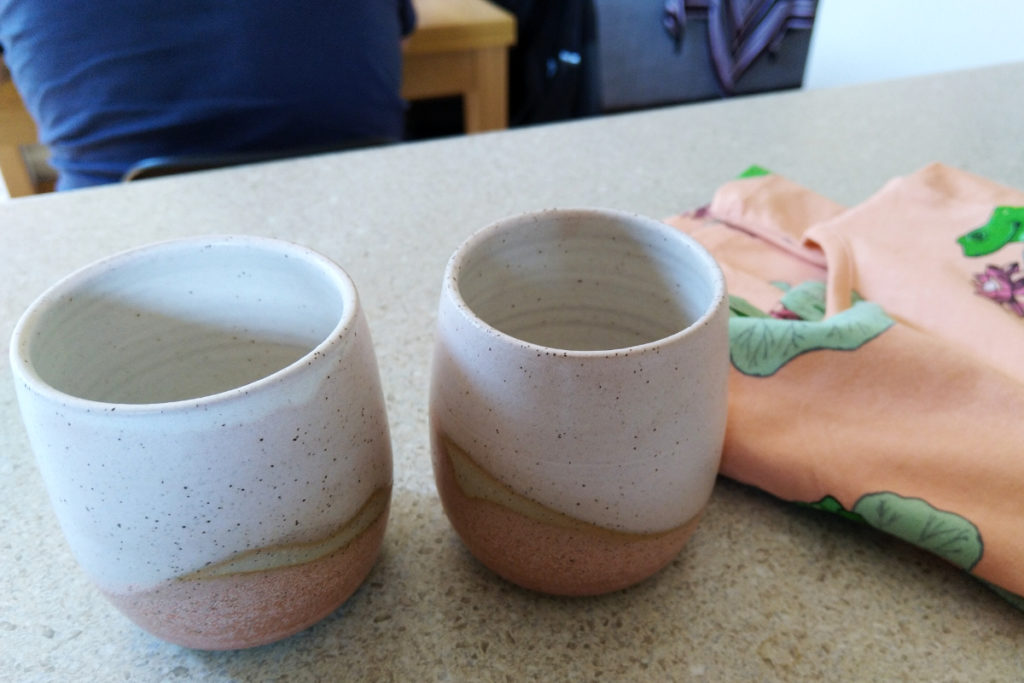 I splurged on these cups as a housewarming present to myself. I also got a frog shirt for Myles, some cards and a print.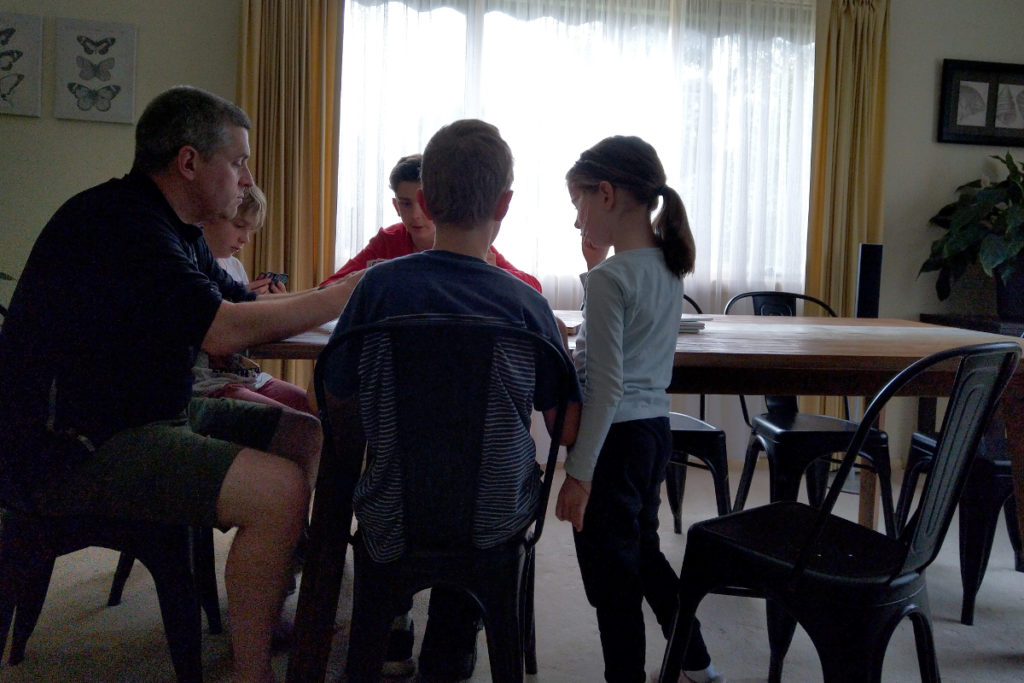 Uncle Scotty playing Uno Flip with da boys and April.
New high score!! *sweats profusely*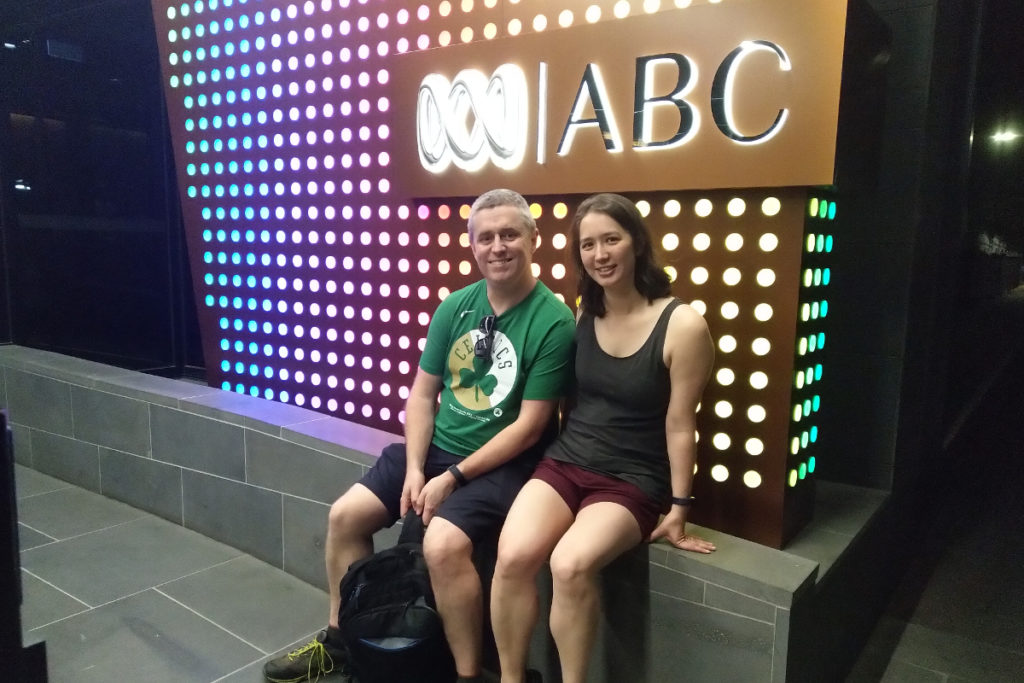 Jess, Scott and I went to a taping of Hard Quiz. It was my first time being in a studio audience. It was fun! Tom Gleeson was good, the contestants were weird, and the comedian guy warming up the crowd was funny too. We OOOO'd and clapped and laughed on cue. They had to re-film a few things but thankfully not too much so it didn't get too tedious. Not bad for a free activity! And it helped us beat the crazy 45°C heat outside as well. The episode won't be on until late next year.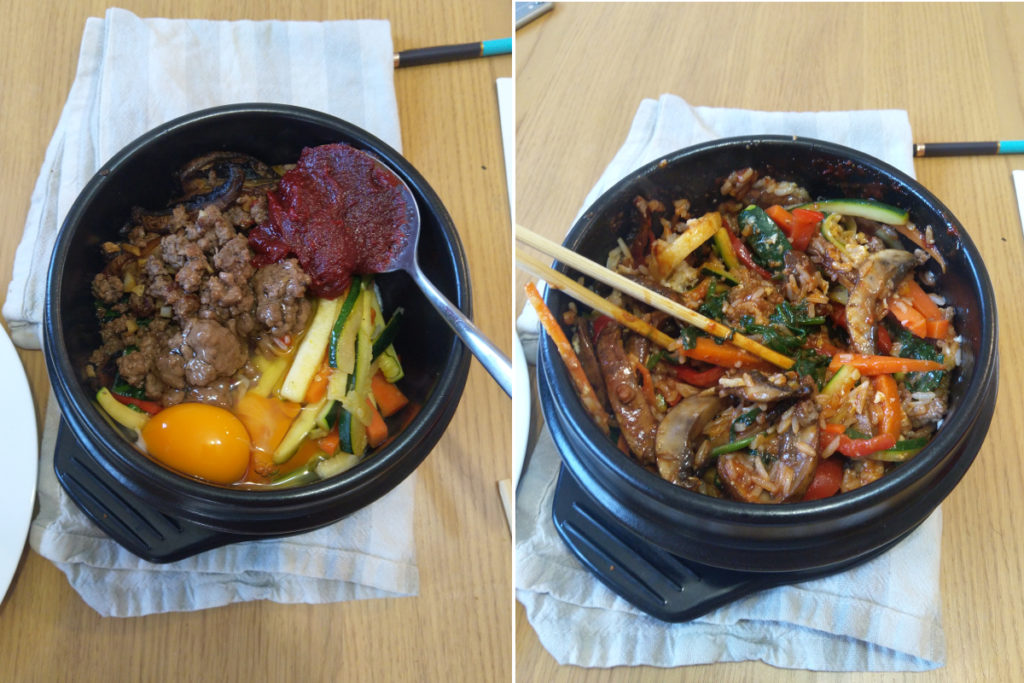 Before and After bibimbap. Seriously one of my favourite meals ever.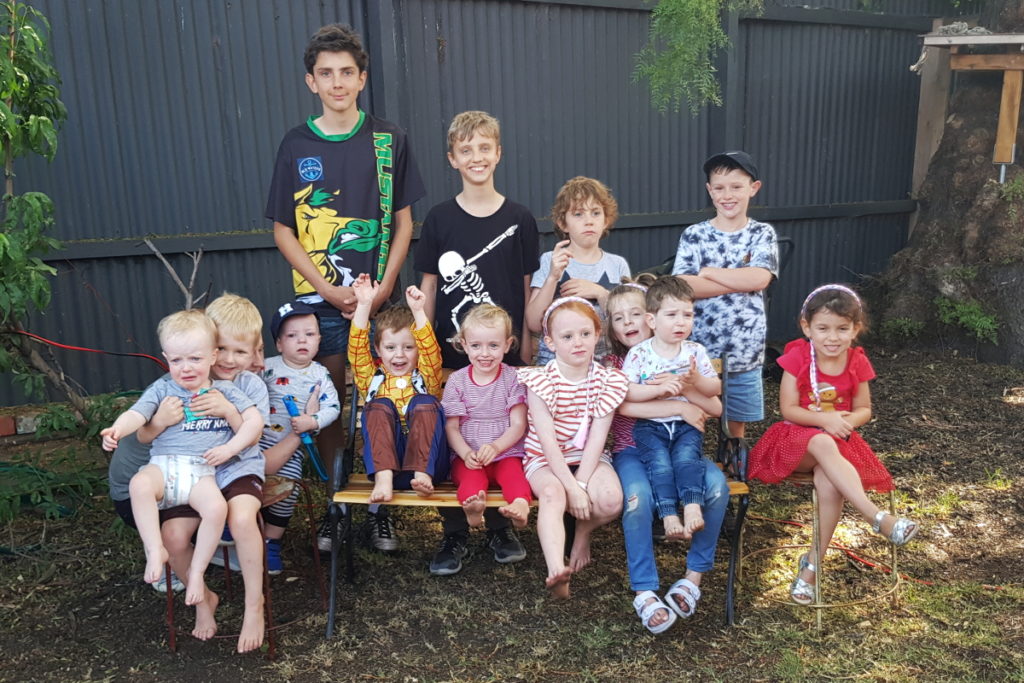 So many kiddos!!! Cousin Christmas at Shaun's place.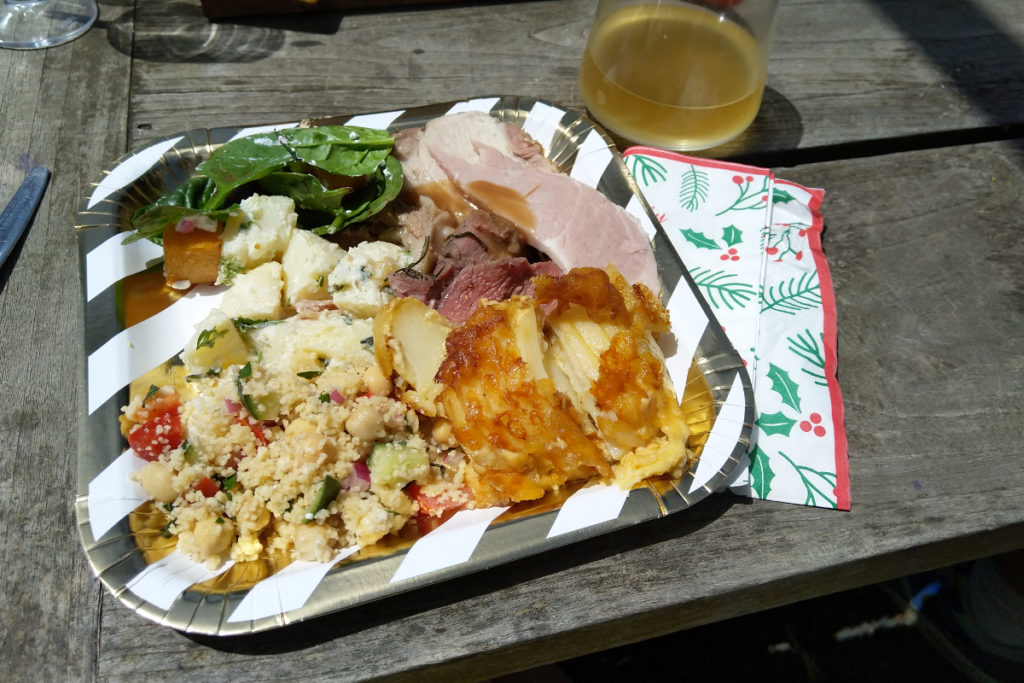 Typical Aussie Christmas plate: several types of salad, scalloped potatoes, ham, rotisserie pork and beef, plus cold bevvies.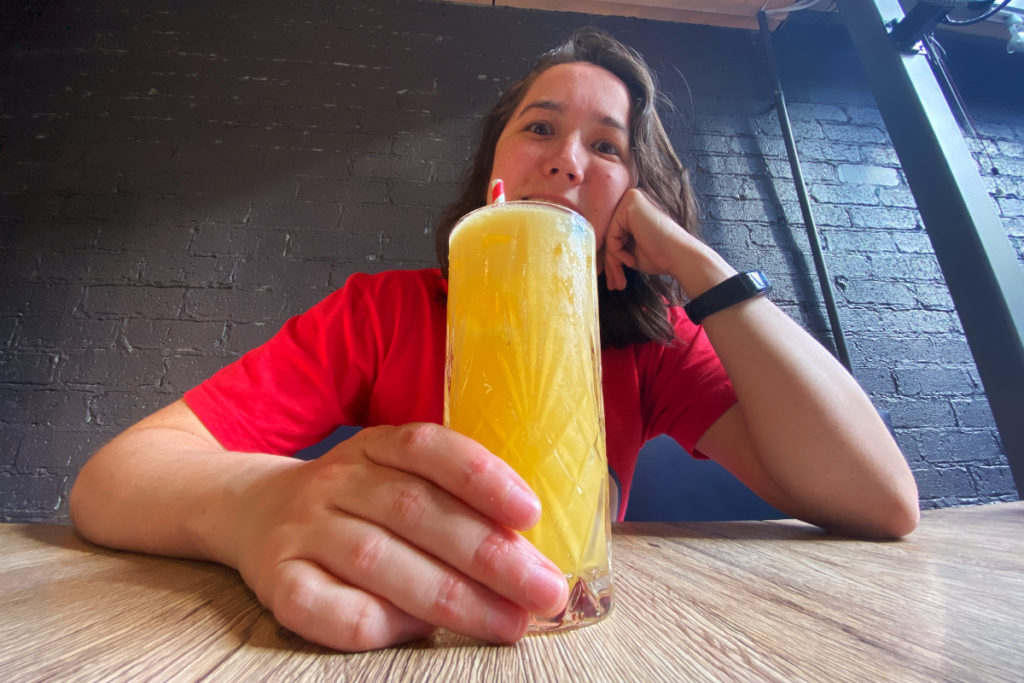 Christmas Eve spicy cocktail before going to see Star Wars.
We had a relaxed start to Christmas Day. We slept in and ate breakfast chocolates and opened presents. I got a sewing machine and Ben Folds' memoir. Scott got merino sweatpants, a video game, and a bunch of new board games (really they are for both of us). Then we headed to House Jorna for more rotisserie pork and salads and family time.
In the evening my friend Sophie came over with her brother to play some games. We played Ghost Stories (co-op game), Azul and Camel Up. I made burgers. It was almost like the Burger Friday's we used to have in Vancouver with Lesley on our Eldorado apartment patio. I miss that!!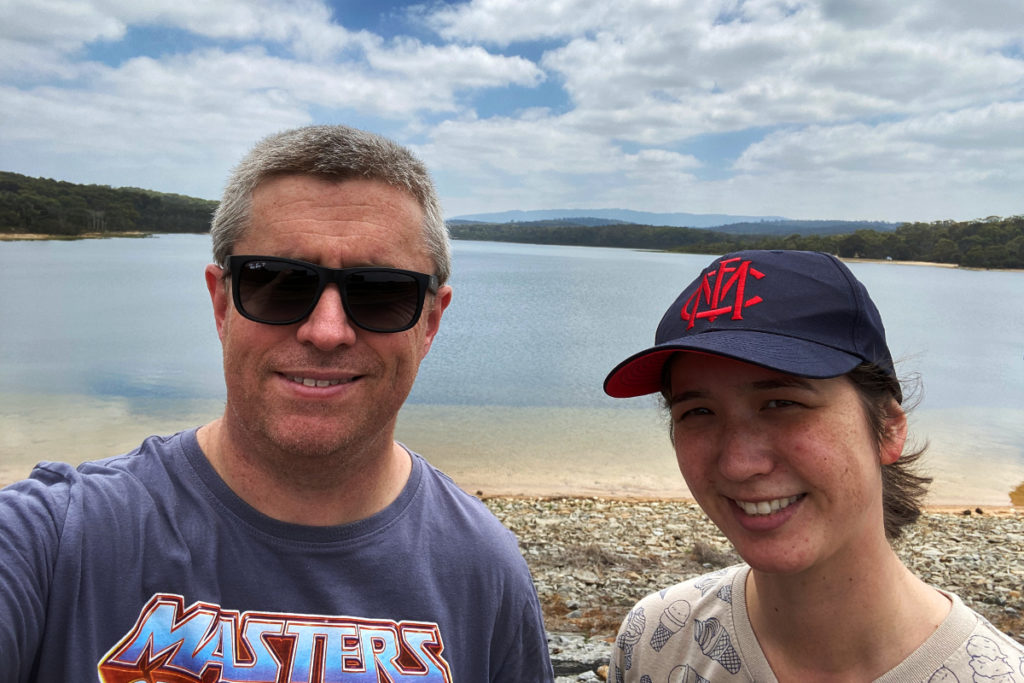 Boxing Day. We video chatted the fam in Ontario and then headed out to Lysterfield Park for a walk. I wanted to start identifying some birds with my new bird app. We walked 7 km and spotted eight types of birds, all of them are pretty common, but four of them I didn't know the names before so that's fun. (Eurasian Coot, Little Black Cormorant, Superb Fairywren, and Purple Swamphen). I'm excited to go camping in a few weeks and identify some more birds.
I took today off which gave me a sweet five day break from work. We really haven't taken much time off this year so this felt nice. Still have a physio appointment, a birthday party, brunch, and the usual family dinner/work/training to finish off the year/decade.
Other unpictured stuffs:
Annual EH Christmas party with the old work gang. As usual great to see everyone and eat all the delicious food everyone brings! I brought 7 layer dip, which Australian people don't know about! It was a hit. Scott got a pair of wireless headphones in the stealing santa game.
Scott turned 41. We got takeaway charcoal chicken and I got him a ricotta raisin cheesecake.
We waited an hour in line for Taco Bell. I think it was worth it. :P They had games and stuff and we won a couple pairs of taco socks.
We opened our new bank accounts and did a lot of mortgage paperwork. Riveting stuff, I know.
Had a games night at Pete and Melinda's house. We played Articulate, Carcassonne, Machi Koro, and Camel Up. We'd played Machi Koro once before with Rosemarie in Vancouver and thought it was kind of boring, but this time was a lot more fun. Maybe because everyone had very different strategies?
Phoenix Christmas Hit Out and BBQ: I didn't compete but went to watch and then we had a nice bbq afterwards in the tiny little courtyard out the back of the gym. The club got together to get Milos a new pair of lifting shoes. Milos is our oldest (age 76) and most helpful club member (he fixes leaks in the roof, maintains the drinking fountain and water cooler, vacuums, and fixes everything else that breaks). Milos is the man. His speech when presented with the gift: "I wanted to retire, and now I can't." :')
Speaking of weightlifting, I am now training four days a week. It definitely took a couple weeks to get used to the extra work, but now it feels normal. Hopefully it helps.
Well that's nearly it for 2019. Rosemarie requested a few different reviews so I'll work on that this weekend, and I've just drunk the last cider of the final edition of Scott's Cider Advent Calendar so I'll post that soon too.