Scott and I took a few days off the other week to head out to the country. I booked us a cute little Airbnb cabin in Pyalong, about 90 minutes north of Melbourne.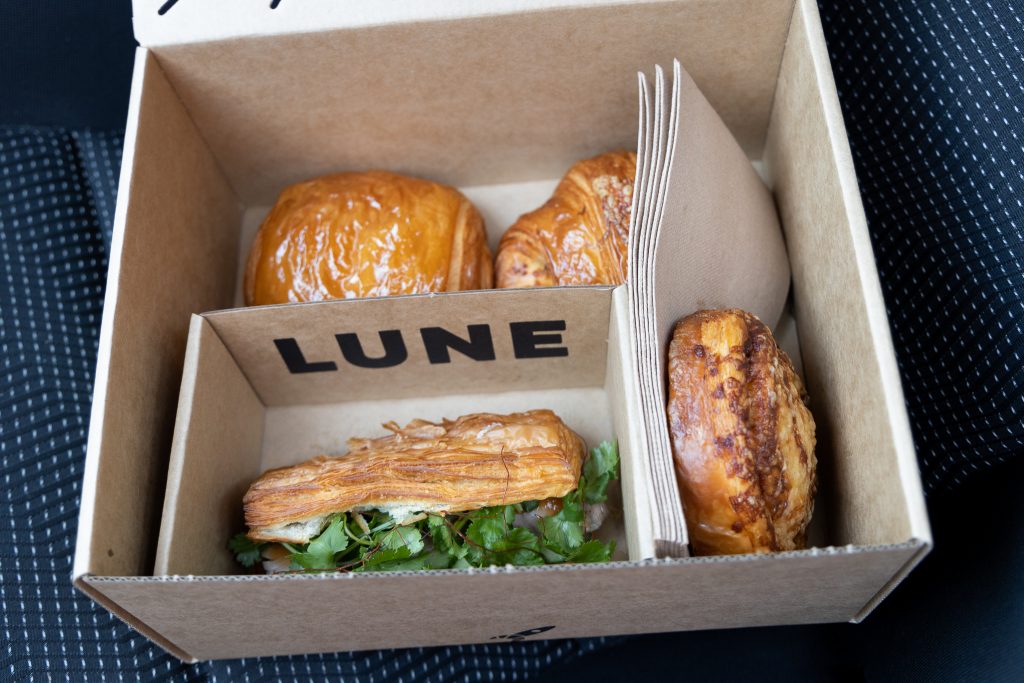 We stopped at Lune on the way out. They were selling the banh mi croissant that the dude on Masterchef invented. It cost $15 ahahahaaa we are suckers. It was good, but small and sort of weird that it was sweet.. we decided we'd prefer to get two full regular banh mis from Bun Bun for the same money.
They were sold out of a lot of other options so we just got a pain au chocolat, ham & gruyere, and a cheese & vegemite escargot. All nice.
Scott should use that picture for his LinkedIn, y/y?
We also went a bit out of the way to go for a walk at Lerderderg Gorge. It was a nice gorge, but there were a lot of people around. Scott did spot a nice yellow robin though.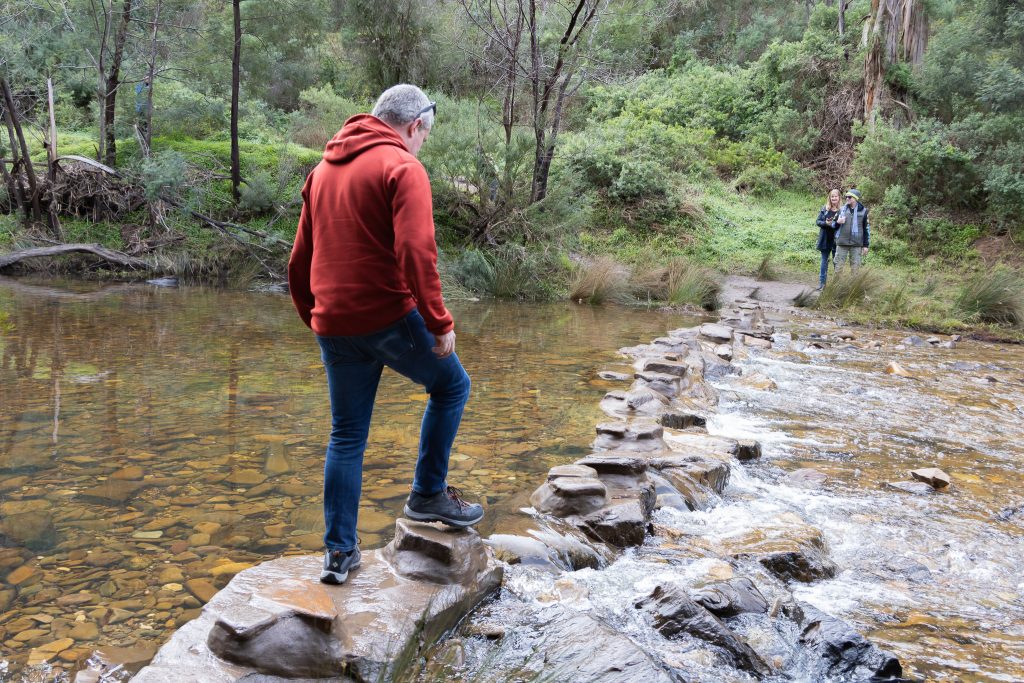 There's a part that you have to step across a series of rocks to cross the water, which was fun, but scary when you're carrying a lot of camera equipment!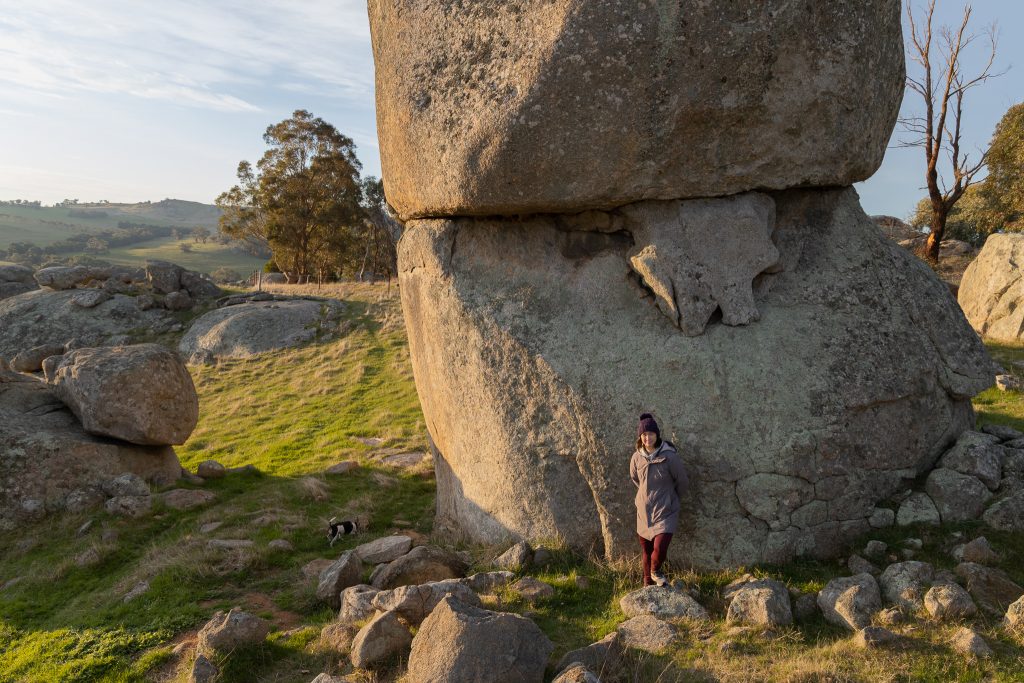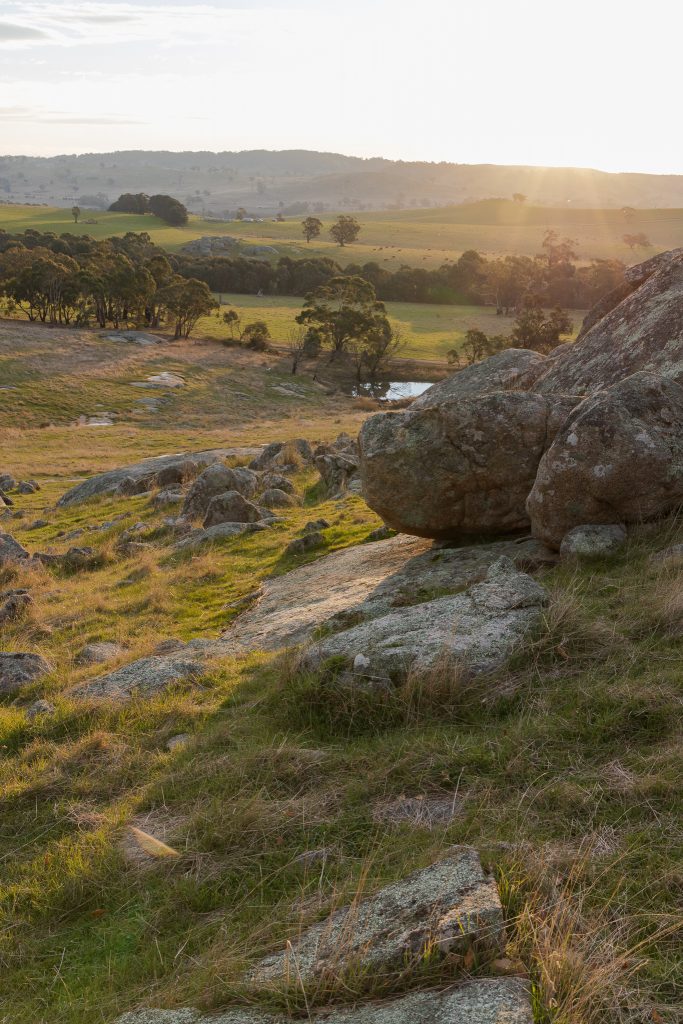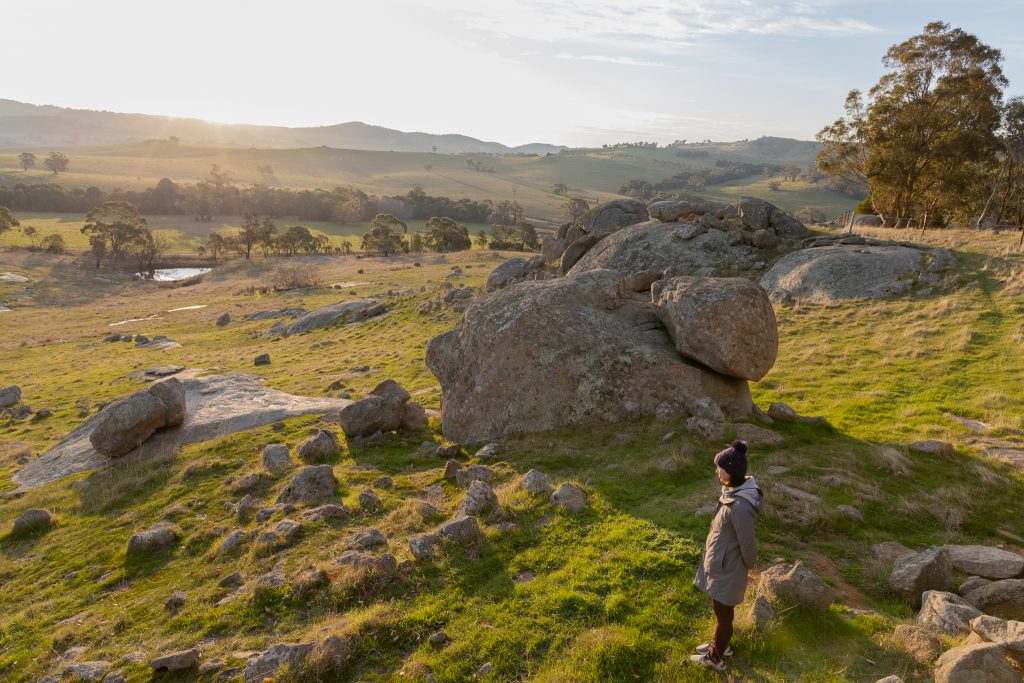 We arrived in Pyalong just before sunset. The property was stunning. Apparently the granite boulders were dropped by glaciers. We wandered around taking a million pictures because everything was so photogenic!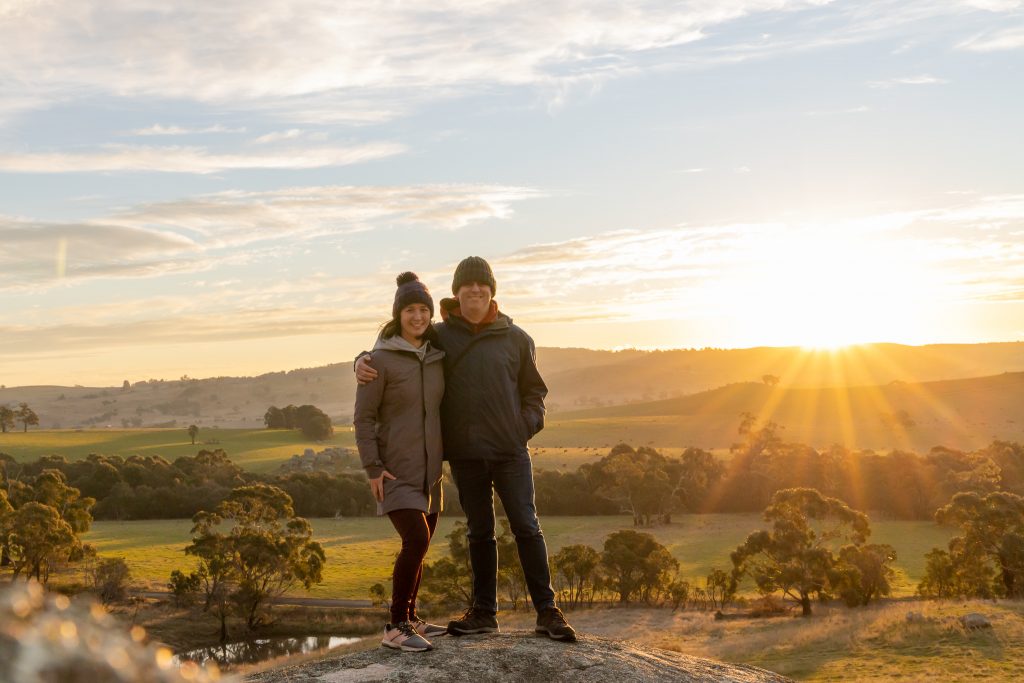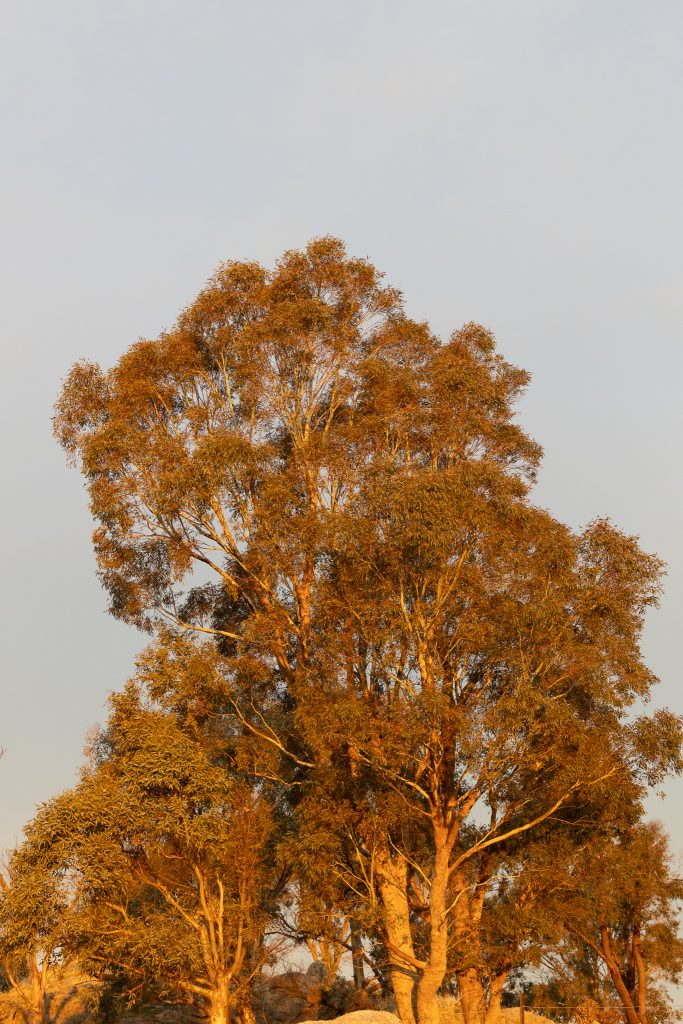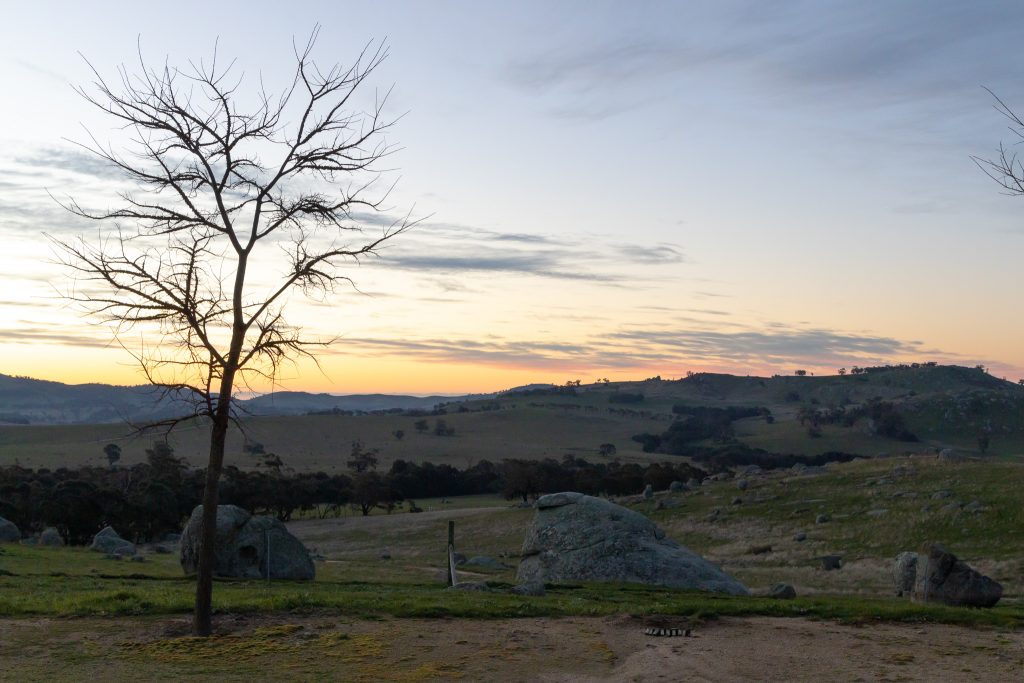 The first night was clear enough that we could take some night sky photos, which I'll save for another post. It was my first time trying astrophotography, and we got some cool shots, but also made a lot of mistakes. Unfortunately the other two nights were extremely cloudy, rainy, windy, so we weren't able to try again.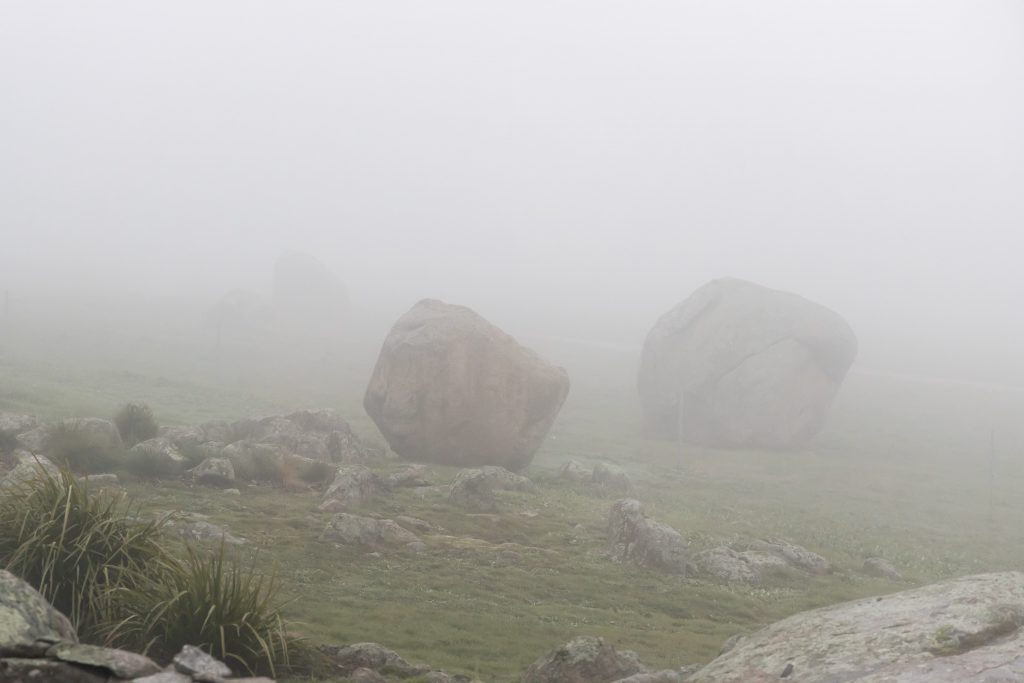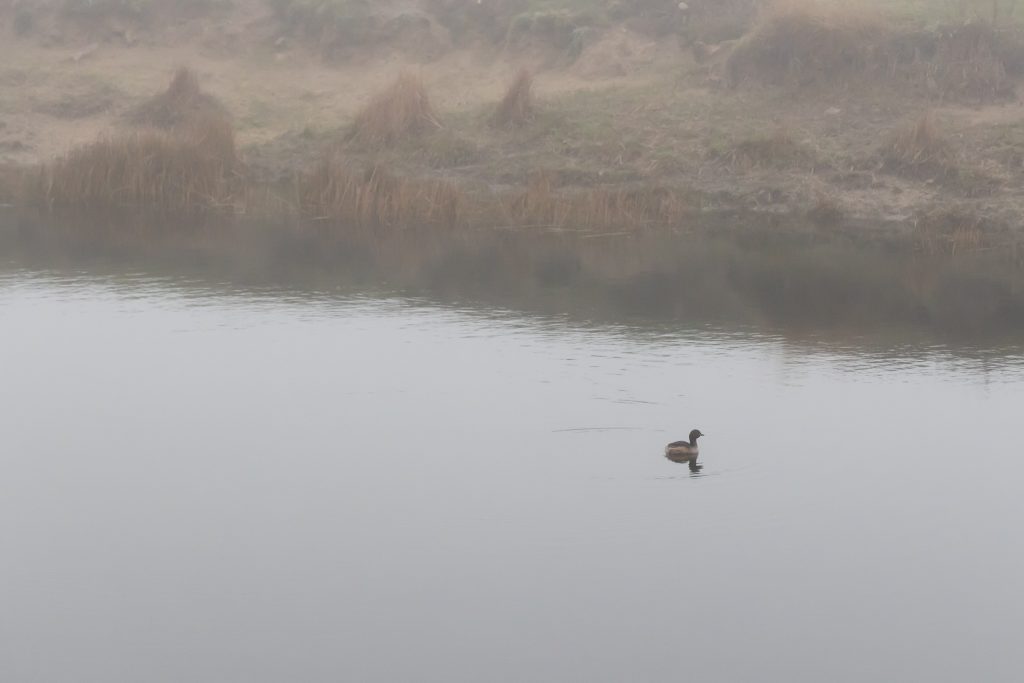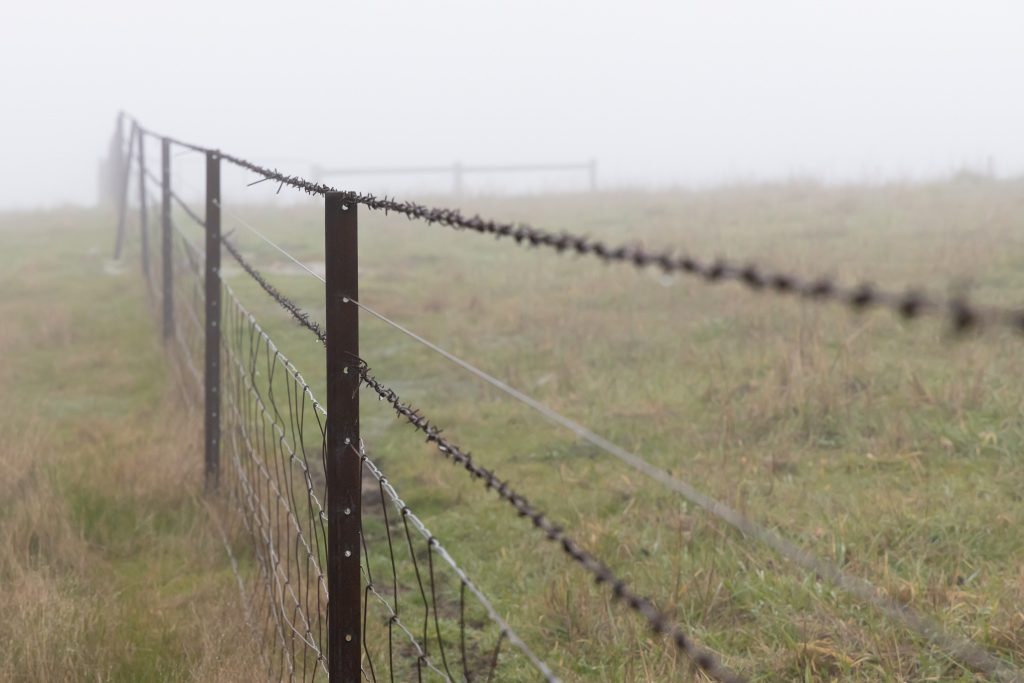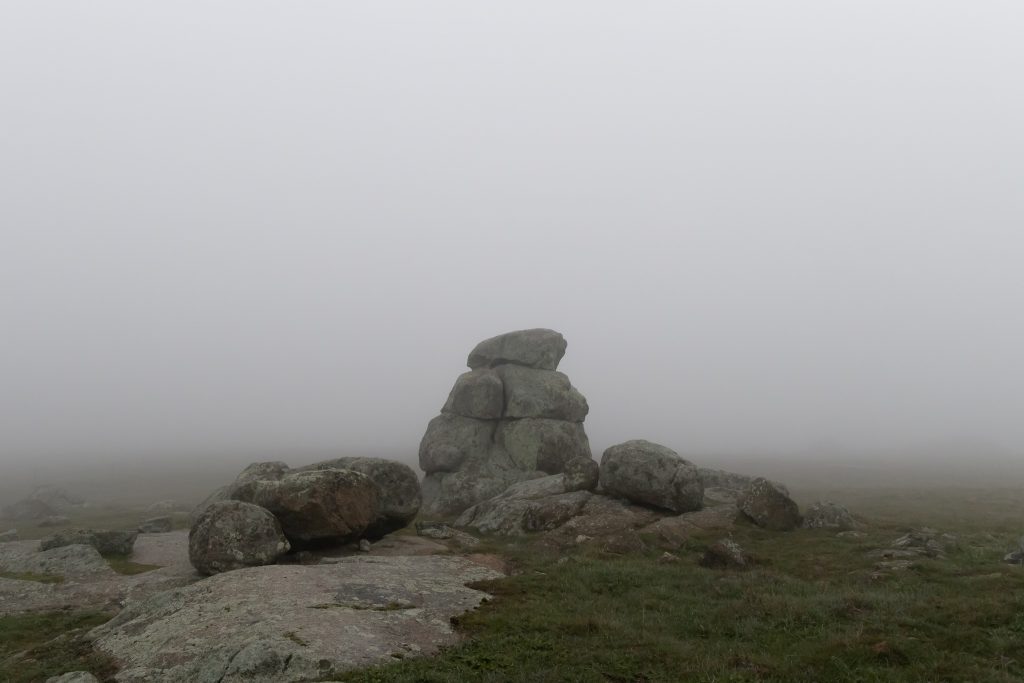 Foggy rainy days. It was ok though, we didn't really have anything we needed to do, and the cabin had a very cozy fireplace (once you got it lit). We played many games of Orleans, read, photo edited, ate snacks, and just relaxed.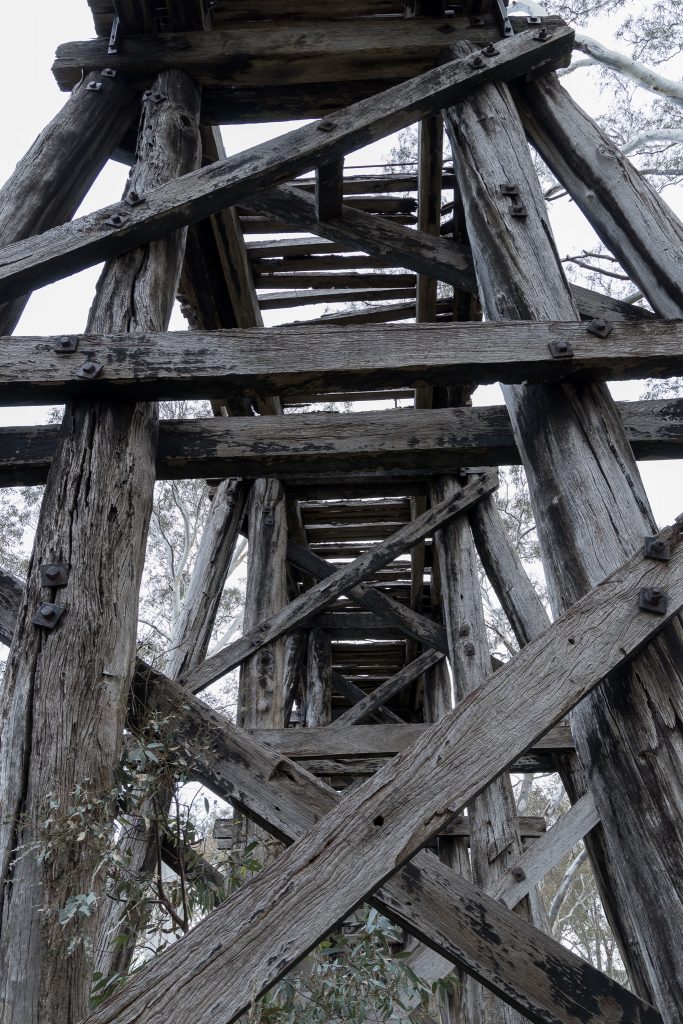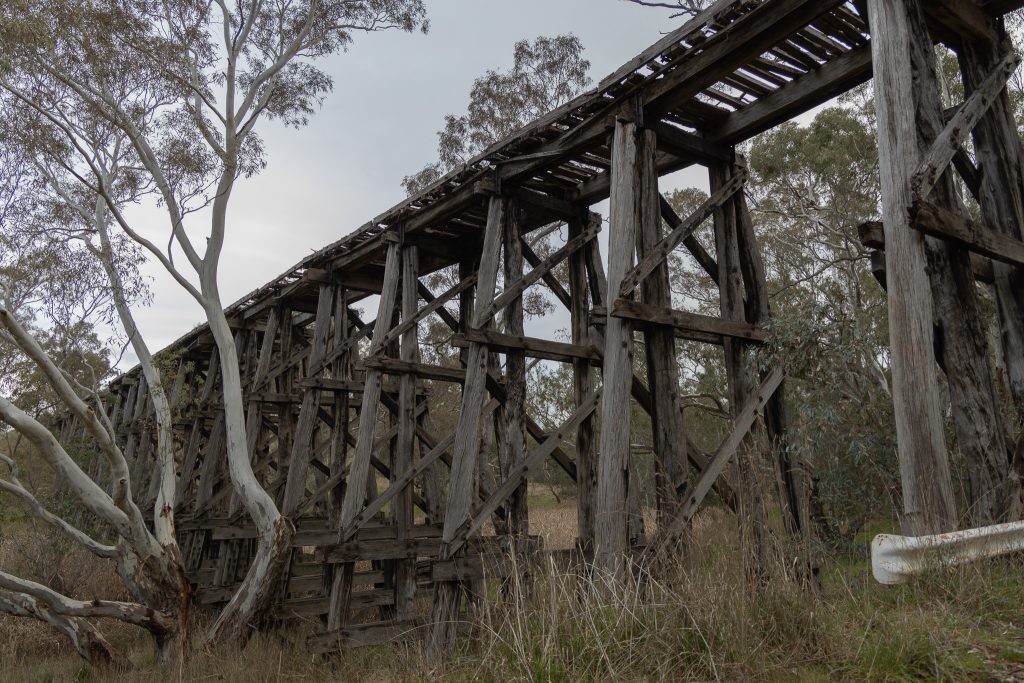 We did venture out to the Pyalong Railway Bridge on the way home. Pretty rickety.
A wedge-tailed eagle flew across the road very close to our car. It was neat seeing it so close. They are huge!