I feel terrible. Last night was one of the worst sleeps I have ever had. I started taking melatonin about a month ago and thought it was helping to at least improve the quality of sleep I was getting, but last night was just back to square 1. Pretty sure you are never supposed to see a clock say 4:00 AM. Why do I feel the most awake out of the whole day when I'm lying in bed?
In other news my new laptop is successfully dual-boot-ed and running great. I love it and loved sitting outside on the patio with it yesterday. On our new patio chairs that I found at the grocery store for $7.24/each. Sweet deal. The weather has been lovely for the past couple weeks.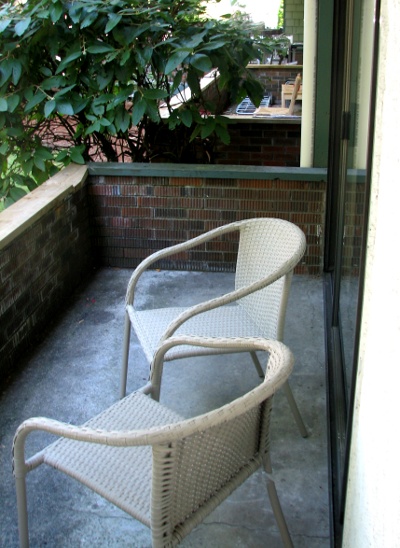 Rosemarie came back to Vancouver and stayed with us for a night. We did errands and shopping all day, then painted our nails, went out for sushi, and played games. A fun day. Unfortunately now she has gone back to uni and is busy every day for the rest of her life, it seems.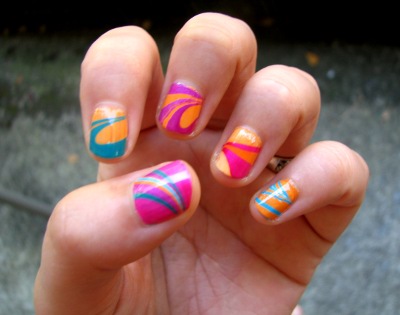 Sushi was SO GOOD. We went back to The Eatery. It was really good going with Rosemarie because it meant I got to share and try 5 rolls, instead of only 2 or 3, since I can't really share with Scott. We ordered a big list of rolls and they brought them all out on a huge platter that the three of us demolished. Yum yum yum. Again, no pictures because the giant paper maché octopus on the ceiling blocked out all the light.
We tried:
Italian Stallion: prosciutto, papaya, eel and cream cheese, hot pesto sauce (5/5 delicious! papaya was awesome)
X-Rated Roll: tuna, salmon, crab and eel, spicy misonnaise (5/5 yummmm)
The Beautiful: scallop, avocado and mayo topped w/ smoked salmon (3.9/5)
Jenny Salmon: salmon, green onion, avocado (3.6/5 good, but zzzz)
Miss Piggy Roll: bacon, scallops, asparagus, roe, unagi sauce (3.4/5 pretty weird, too salty)
Scott had:

Buddha Roll: tempura yams, red pepper, asparagus and lettuce, with dragon sauce (3.8/5 great sauce, needs avocado, tempura not crunchy)
John Lennon: asparagus tempura, carrot, avocado, cucumber, wrapped in a soybean sheet (3.1/5 tempura not crunchy, roll fell apart)
Yummy Yam Roll: loads of tempura yams (4/5 poorly tempura'd, but still nice)
Here is Rosemarie warming her hands on a fireplace on the outside of a McDonalds. What???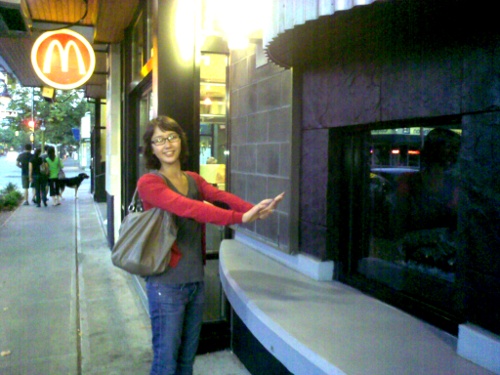 Oooh other exciting news: we booked a weekend trip to Seattle in early September. We are taking the train and only staying for one night. We get to stay at the Grand Hyatt in downtown Seattle thanks to Priceline's Name Your Own Price thingy. Four stars!! I can't wait!