The West Edmonton mall was very very cool. It really had every retail thing you could think of, except maybe IKEA. Although they did have The Brick so you could still furnish your house, do not worry!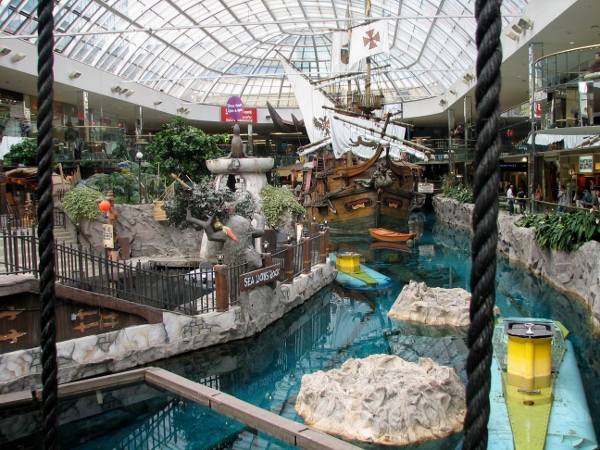 It had a pirate area, a Chinatown, a Bourbon Street, an ice rink, an aquarium, a sea lion show, and SO MUCH MORE.
Check out this water park! It looked so awesome, but I wasn't in the mood for going in by myself. It's really really heated inside so that would be a lot of fun in the dead of winter I reckon.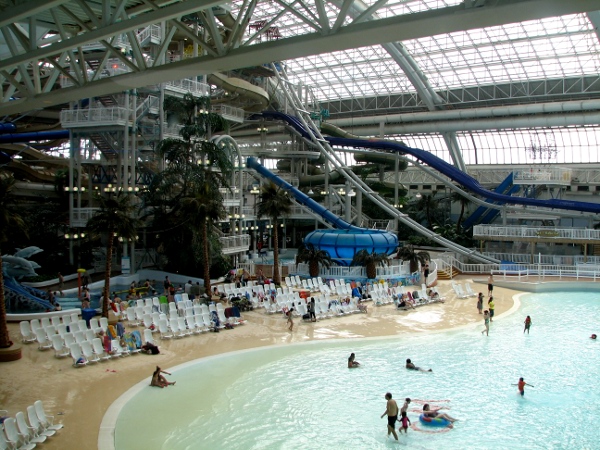 On the other side of the pool, you can go rock climbing, and then bungee jumping!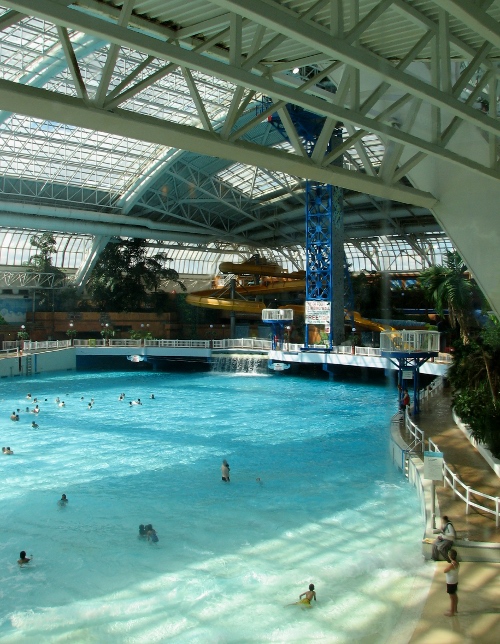 I also saw a wicked high ropes course.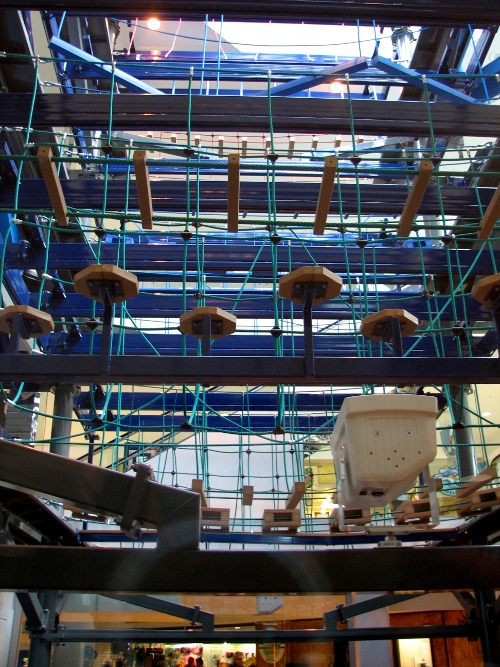 The looping roller coaster was probably my favourite part though. I liked that it is indoors yet has three loops. It goes right up through the ceiling rafters too, which is neat. Unfortunately it would have cost $10.50 to go on it if I just bought tokens, so I didn't go on it.
I didn't shop too much. I finally found a certain cheap H&M skirt that I'd been looking for for a while (and saved $0.90 because of cheaper tax rates in Alberta) and I got some new underwear. I had Taco Bell for lunch. Haha I still love that place and we don't have it in Vancouver. I think the further away Taco Bell is from home, the more I want it.
The rest of the time I window-shopped and people-watched and rested my sore feet on benches.
Finally I could check in to my hotel room so I went back to the hotel. After a bit of a hassle I got my room and did not come out until the next morning, fully rested and feeling a lot better.
The NAIT interview went well. It was very similar to Michener. I messed up one question pretty bad because I didn't read it properly, but everything else was fine. We also had to a little career investigation report and I felt quite confident about that part.
The interview didn't take near as long as I expected so I was out of there pretty quickly. I went straight back to the airport hoping to get on an earlier flight home, but they wouldn't let me switch for free. Instead I sat there and read my book and watched the election results start to come in. Flight back was uneventful and then FINALLY I was back in Vancouver with Scott. What a trip.