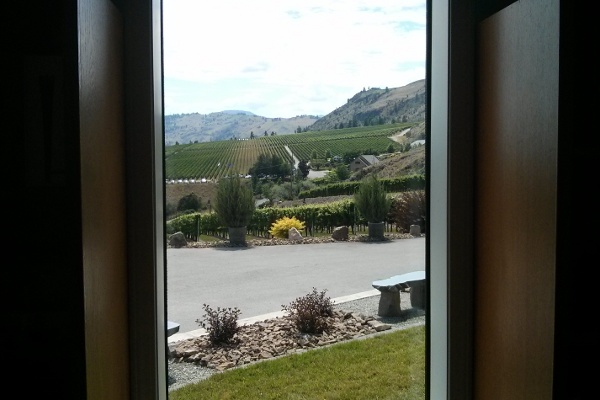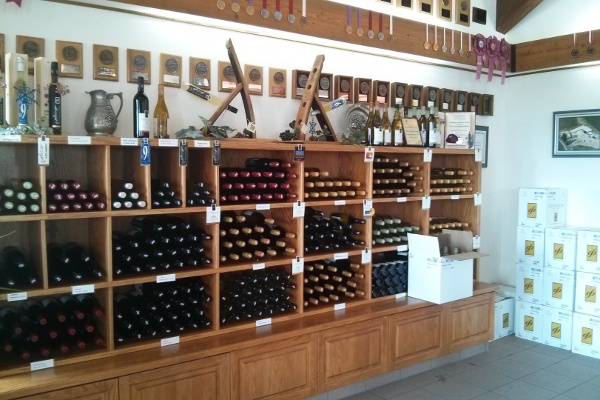 Julie and I went to Gehringer Brothers when Scott and Steve were golfing (told you this was a nice holiday!!). It's a good place to go if you like white wine because they aren't stingy with the samples. We tried every single wine they had! I bought a Riesling and a Chardonnay.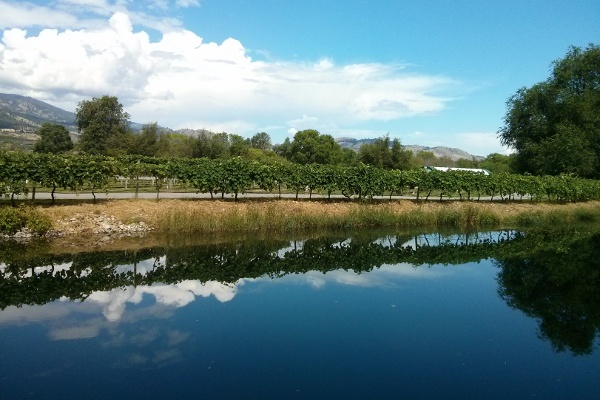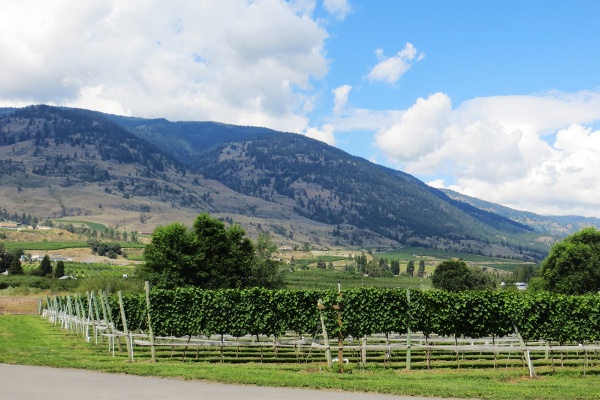 The next day Scott and I went to Silver Sage. It was highly recommended to us by several people and did not disappoint. Their wines are very fruity and delicious. I thought they were quite unique. Usually I have a hard time tasting the fruits that wines are supposed to taste like but these were like WHOA GREEN APPLE or WHOAAAAA SPICY CHILI!! The lady giving out the samples was funny and had tons of recipes of foods and drinks to make with the wine. Plus they had cheese and pretzels to munch on.
We bought a whole bunch of wines from Silver Sage. A couple green apple-y ones, a berry one that we are supposed to freeze and then make slushies with vodka, and a couple other ones. Yum yum. We really enjoyed Silver Sage.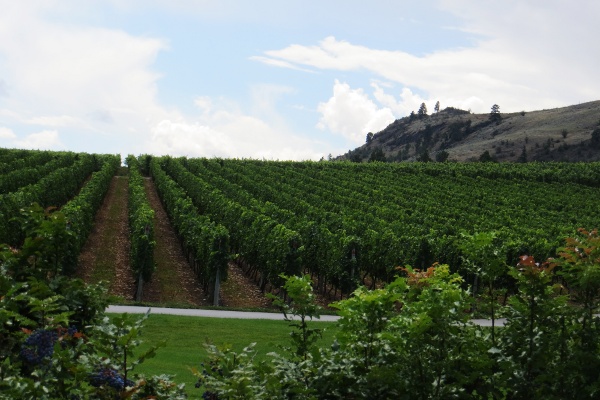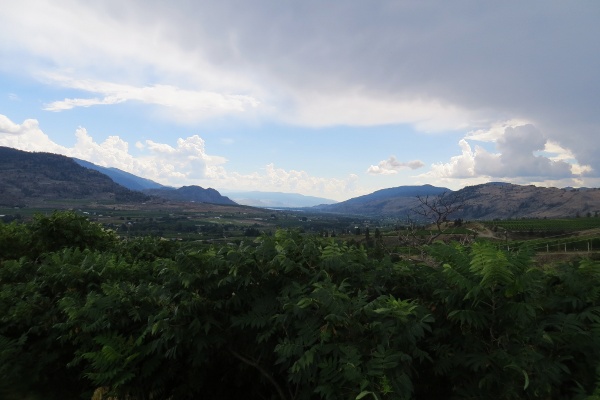 We stopped by Hester Creek and tried a few wines but didn't stay long. Then we headed to Tinhorn Creek. We tasted a few wines and looked at the educational displays they had about wineries.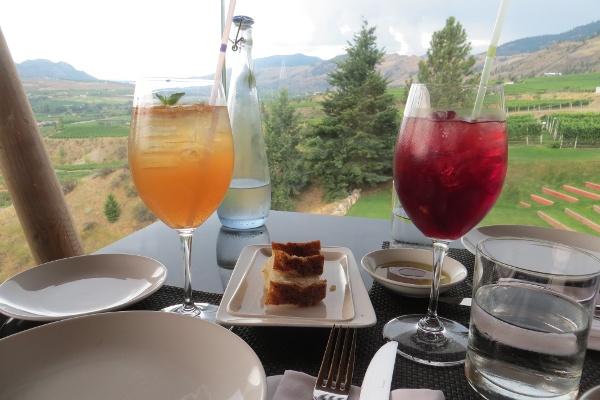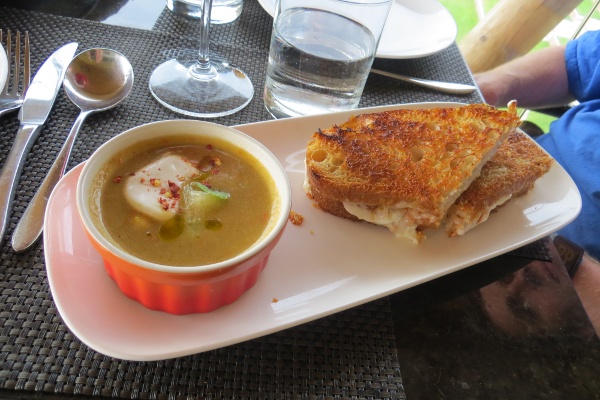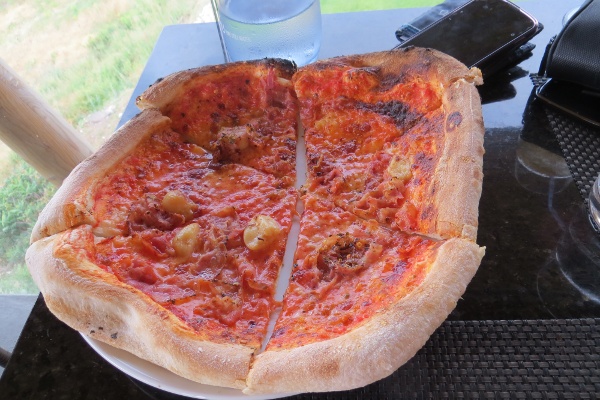 Then we went for a luxurious lunch at Miradoro at Tinhorn Creek out on the patio. It was lovely and incredibly delicious. We ordered sangria (one white, one red), a fancy grilled cheese (kootenay alpine nostrala on focaccia with stonefruit mostarda and crispy onions), and a pizza pancetta (Italian bacon, confit garlic, smoked mozzarella).
Everything was REALLY DELICIOUS. The flavours were so good and the view of the Okanagan valley was spectacular. The food we ordered was really rich, and filling. We took some leftovers home. Mmm I am drooling just reminiscing about that lunch.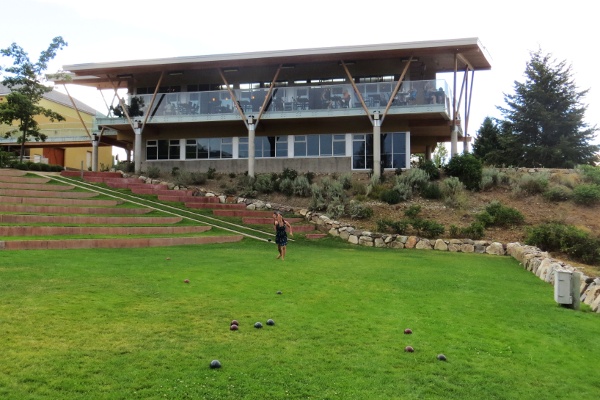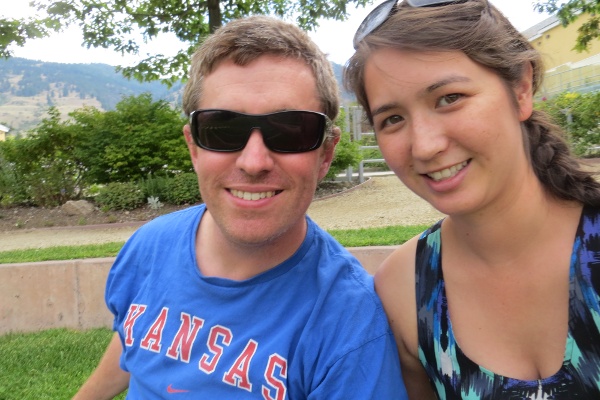 After lunch we played bocce out on the grass by the restaurant. I lost. :(
In case you are wondering about winery logistics…. time and food helped. We didn't rush from place to place. A lot of the wineries are close together too. Plus Scott didn't try every wine.
Like I said before, I never knew that the Okanagan had so many wineries!! The Okanagan is just as good as those famous wine areas in Australia and such! I look forward to exploring more of them next time.