I think I've written before about how once a month Scott organises something for us to do. I was really looking forward to the January activity… ATVing! We'd been wanting to go ATVing again, ever since our 50:50 fun/stressful experience in Oregon.
My coworker Rhys came along as well. I love yes people.
I didn't take many pictures. :/
We started off by taking the scenic route to Gippsland via Tarra-Bulga National Park. It was a nice drive along the ridge of the hills. We did a little hike to a suspension bridge and tried to find lyre birds. We didn't see any but we called every bird sound we heard a lyre bird, because how could you say it isn't, haha.
We continued on to the coast and ate some extremely mediocre fish and chip shop food for lunch. Why did my fish burger have like 18 pieces of beetroot but no kinds of sauce whatsoever? So dry.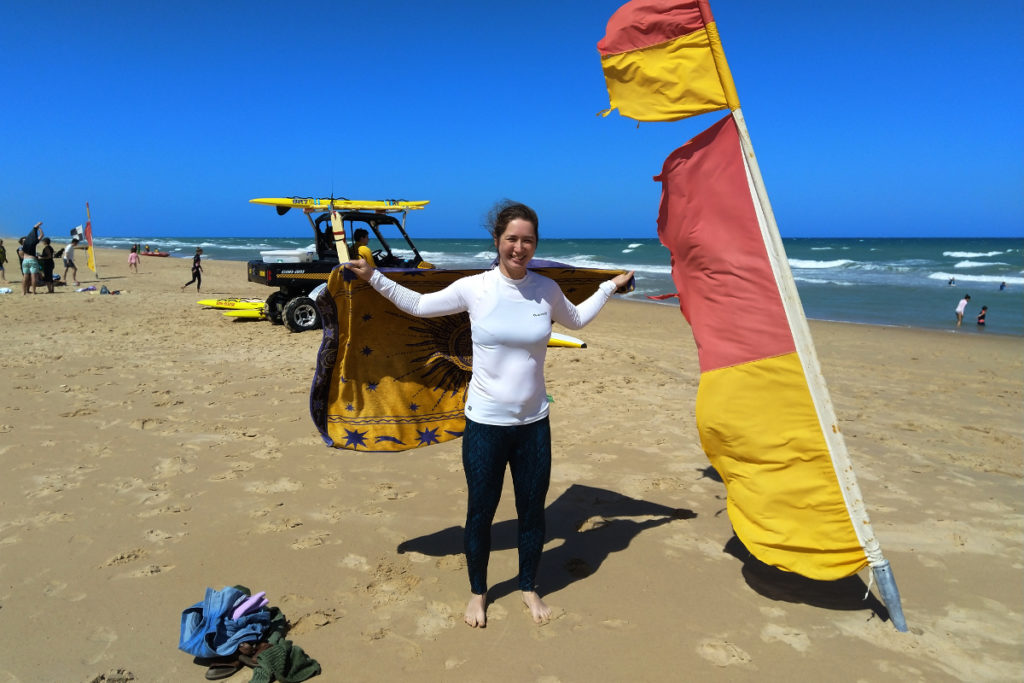 Do you like my pants bathing suit?? Best purchase I made in 2019 so far.
There wasn't a cloud in the sky but it was soooo windy at the beach it didn't feel very hot at all. We still decided to swim. The water was incredibly warm so we actually stayed in for a while, but once we got out of the water we pretty much had to leave the beach right away.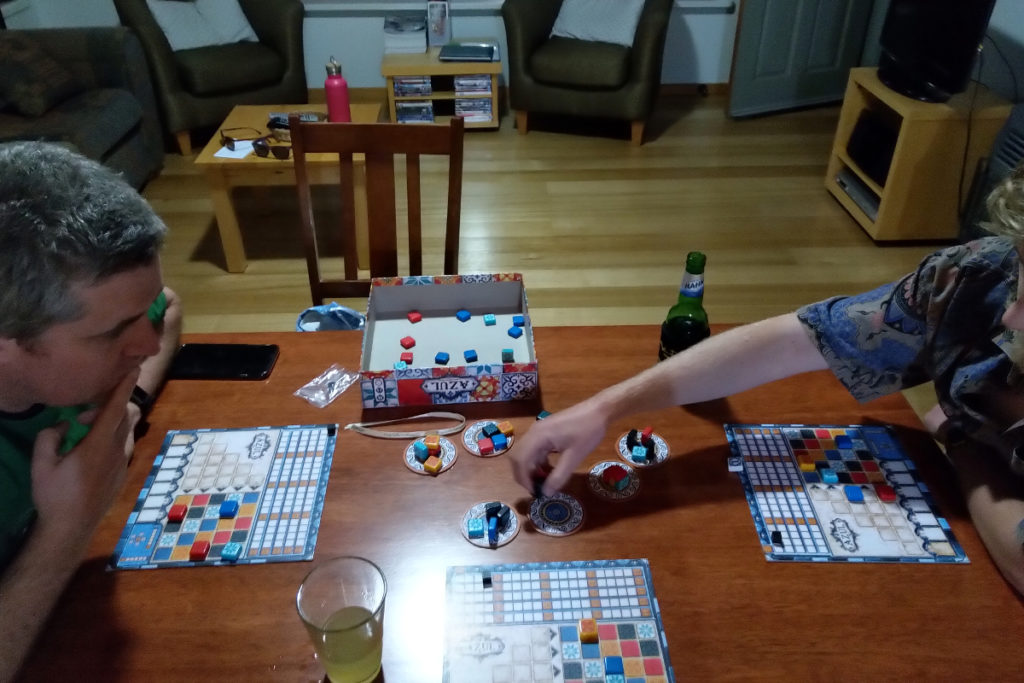 We stopped in Sale for dinner supplies and then checked into our cabin. Drinks and games ensued. We played Upwords and Azul and Carcassonne.
The cabin was quite remote and the sky was still completely cloudless so I was really looking forward to some top notch stargazing. Unfortunately the brightest fullest moon I have ever seen in my life was rising exactly as it got dark. Pity. It was so bright I swear you could have read a book by moonlight.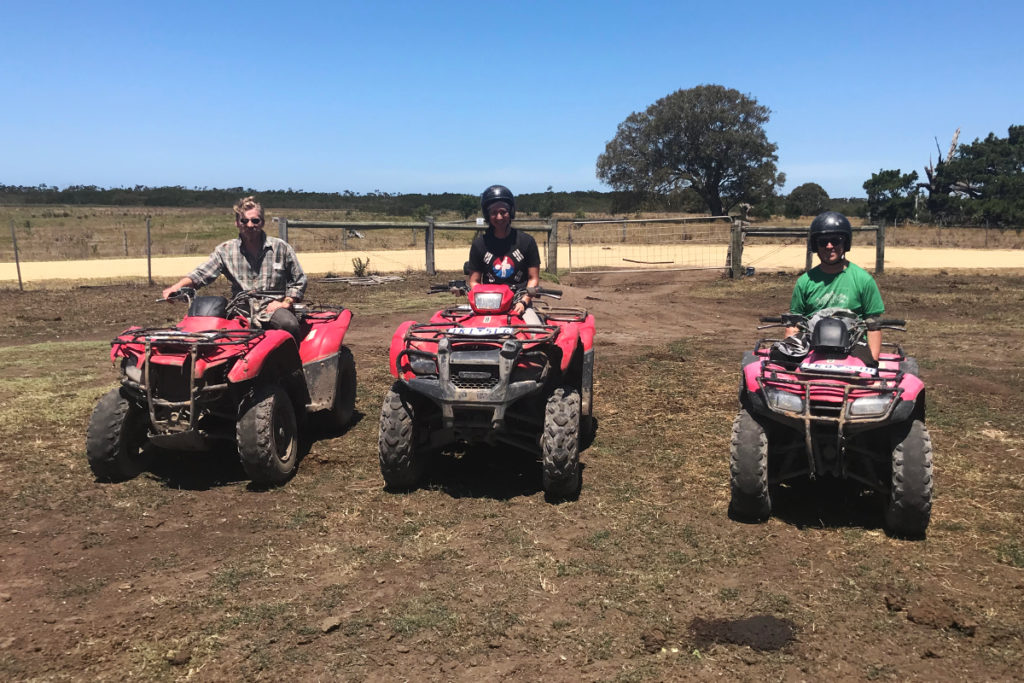 Finally the next day was ATV time! Unfortunately it was way too slow and not that exciting. We wanted xxxxxxxxxtreme and we got zzzzzz.
Most of the time we were driving on paths around paddocks at 10 km/hr. Maybe if it had rained recently and there was more mud that would have been fun? But it was dry AF.
Eventually the dude brought us to a race track on his property and we got to drive as fast as we wanted for a while. I had a lot of fun because I had the best ATV. Scott and Rhys had some fun but still weren't able to go super fast, and Rhys's ATV was pulling to the right the whole time which wasn't easy.
So yeah… ATVing was ok but not great. It's always nice to get out and do an activity but we all wished it had been a little more exciting.