Dad mailed me a really cool 3D paper project a few months ago and I finally put it together. It came with about 80 pieces of card that had numbered tabs and scored lines on them. I had to fold the pieces and then glue them together in sequence.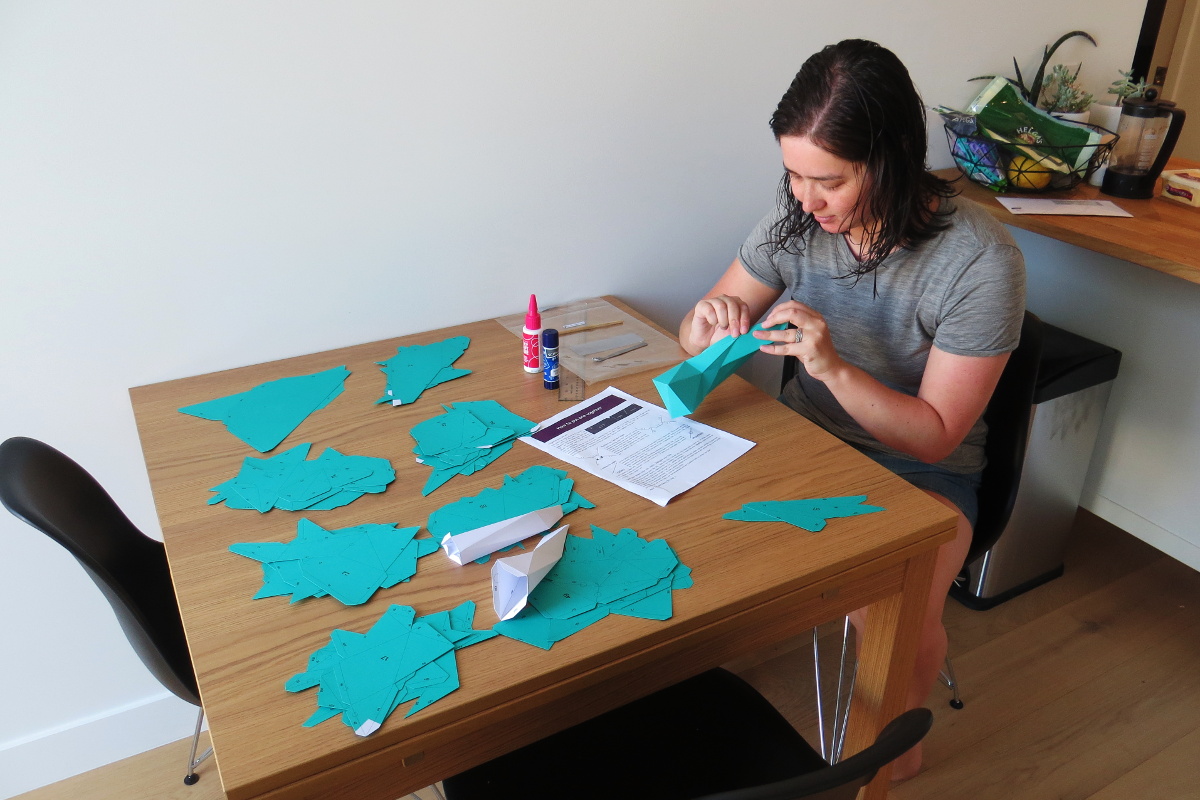 It was very confusing at first.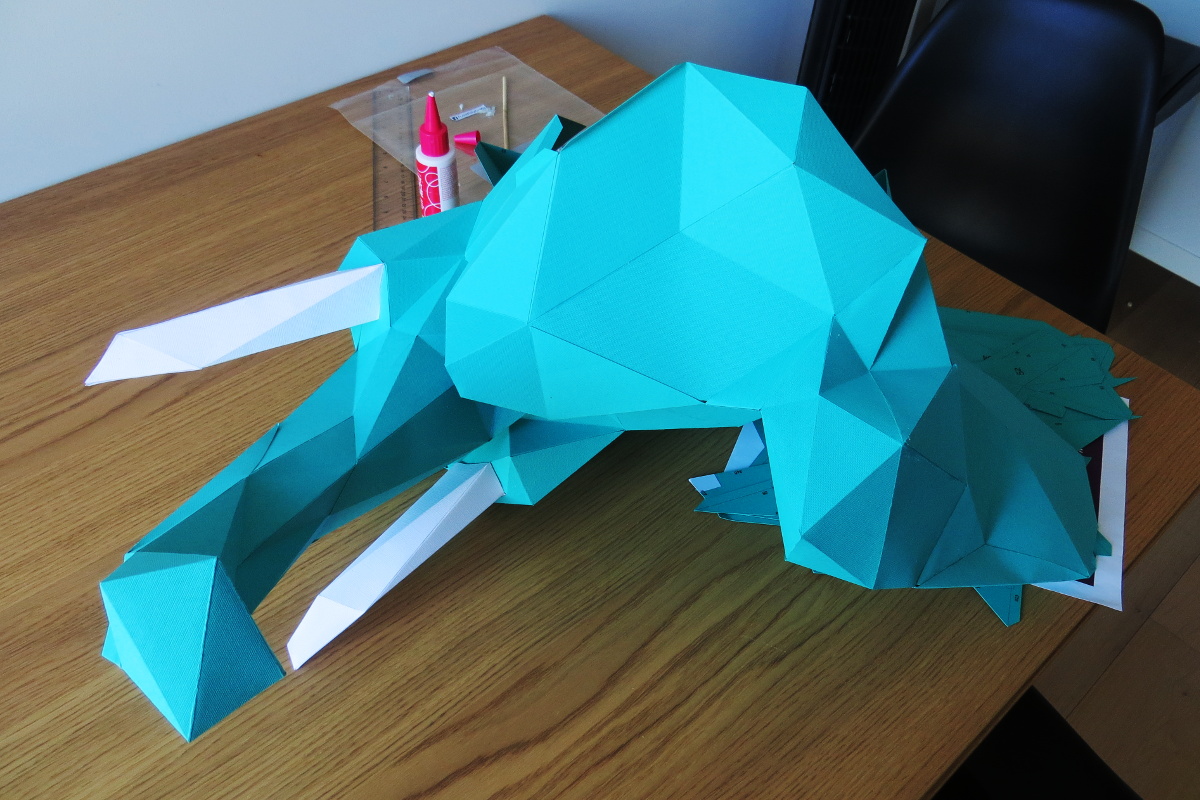 But then it started to come together and got very addictive. Just one more piece, then I'll go to bed!! *does 12 more pieces*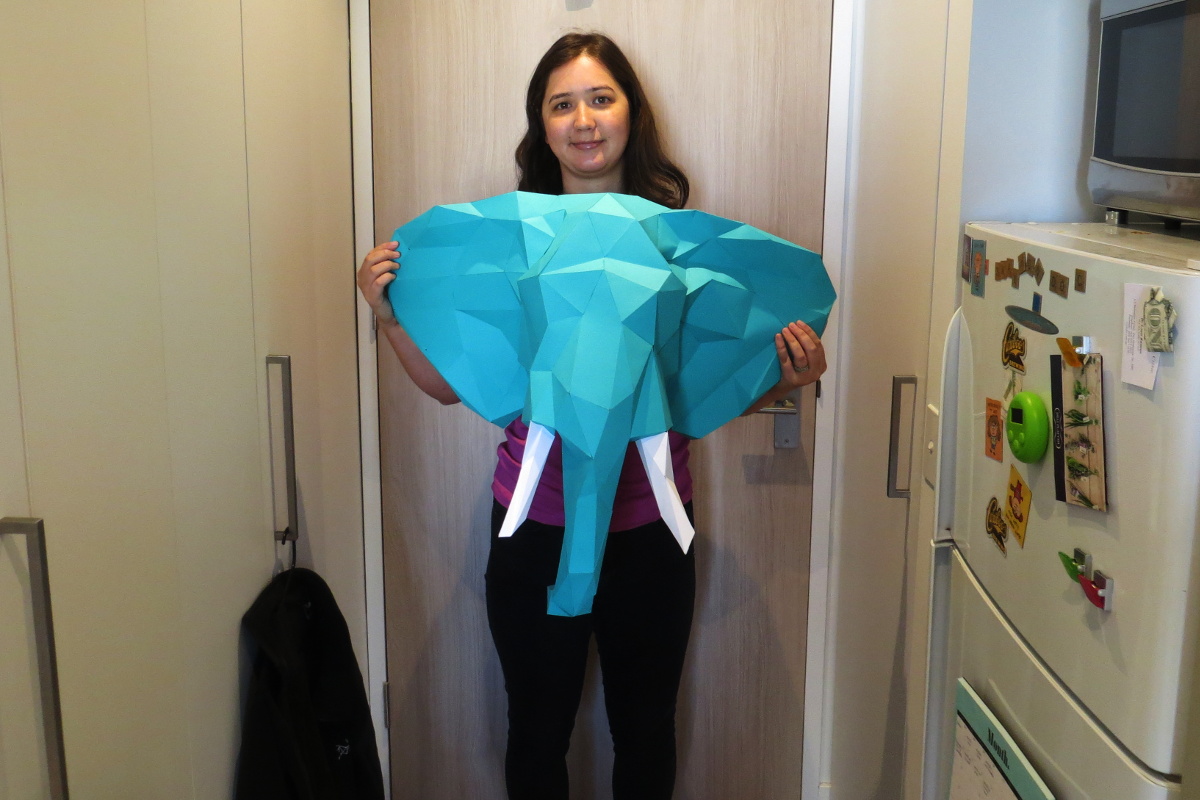 It turned out HUGE!! I thought it was going to be about 1/4 the size!! It took me about 4 nights to put it together.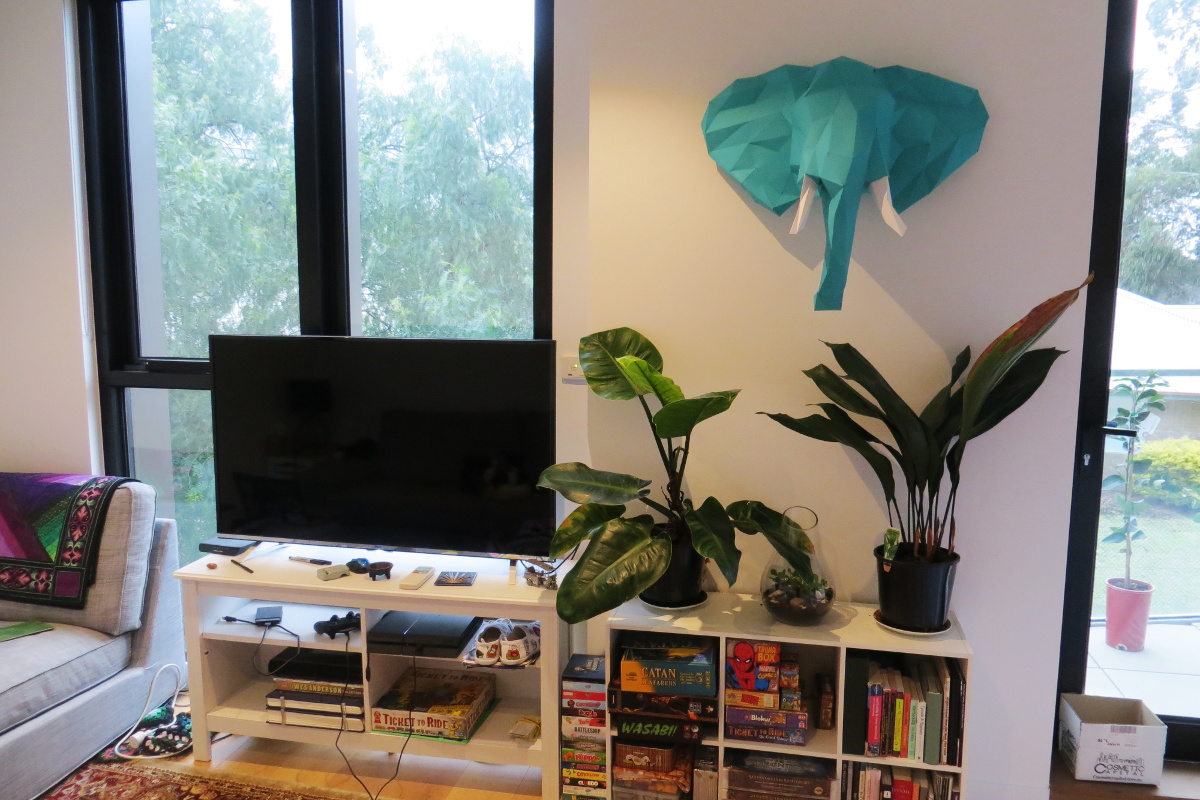 How cool does it look up on the wall! I love it!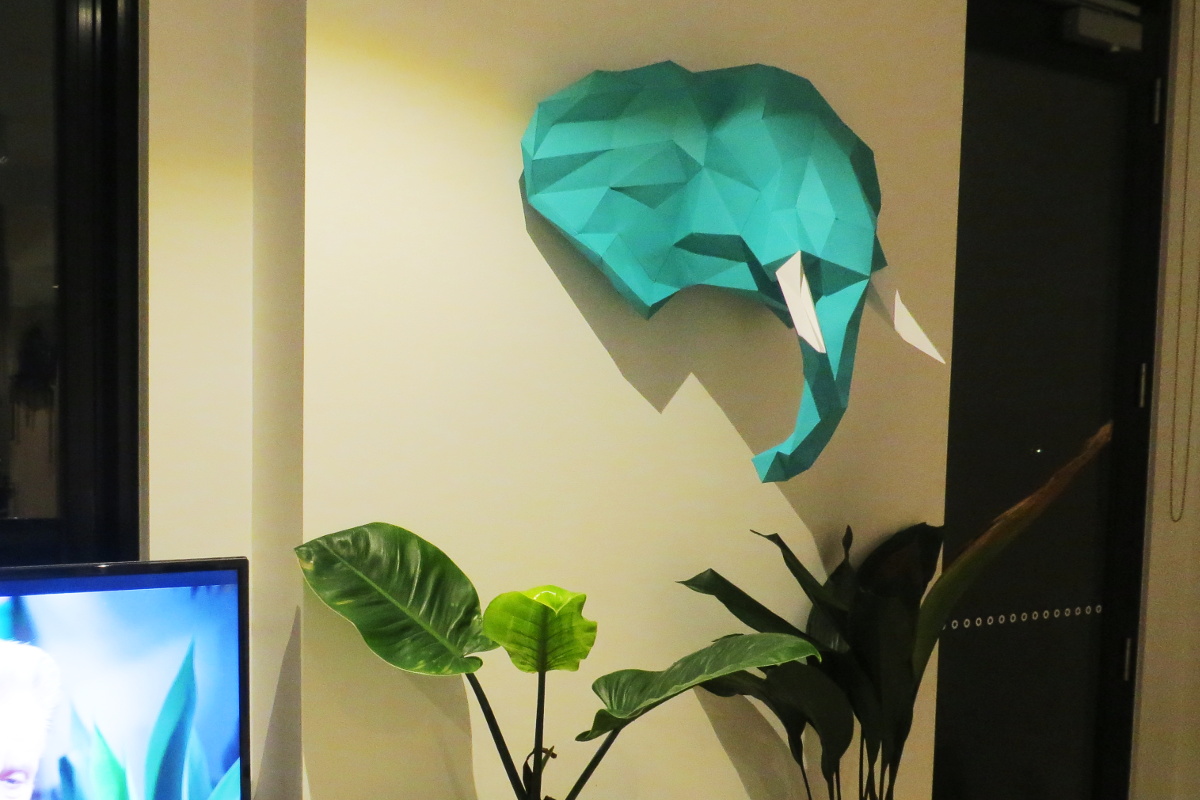 Thanks dad! ♥