OK no more footy talk for six months. What else have we been up to?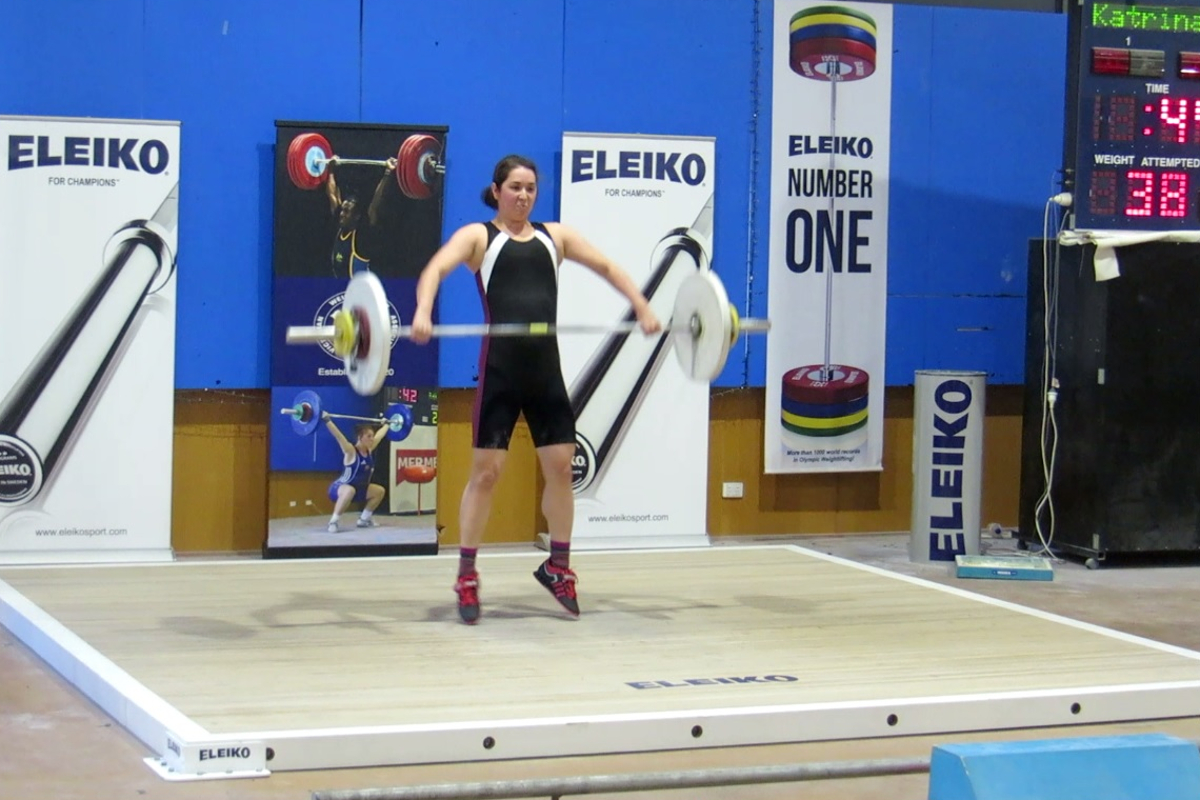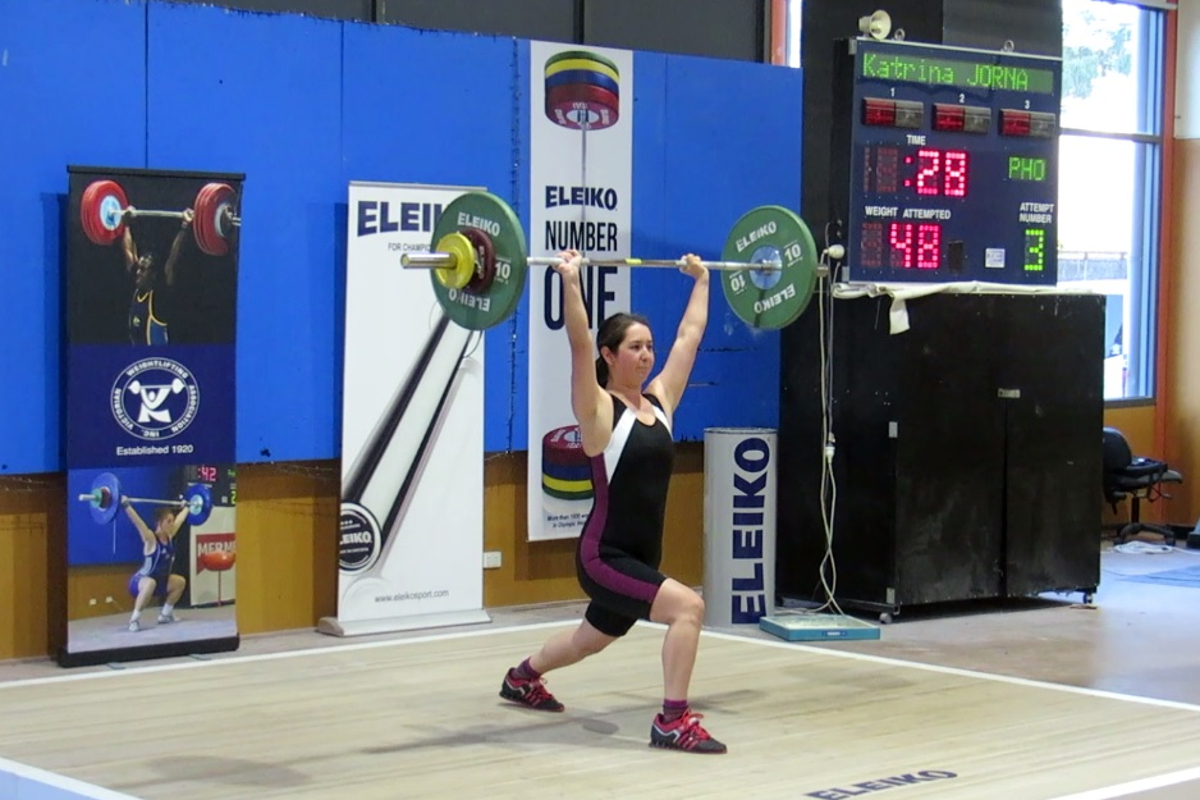 I did another weightlifting competition at the end of August. My back wasn't great at the time so my coach and I were being pretty conservative. I wasn't expecting any PBs because I was powering everything, but I went 6/6 and still got a 2 kg PB in snatch and 1 kg PB in clean and jerk! I have another comp coming up in November and it will be interesting to see what I can do if I do full movements.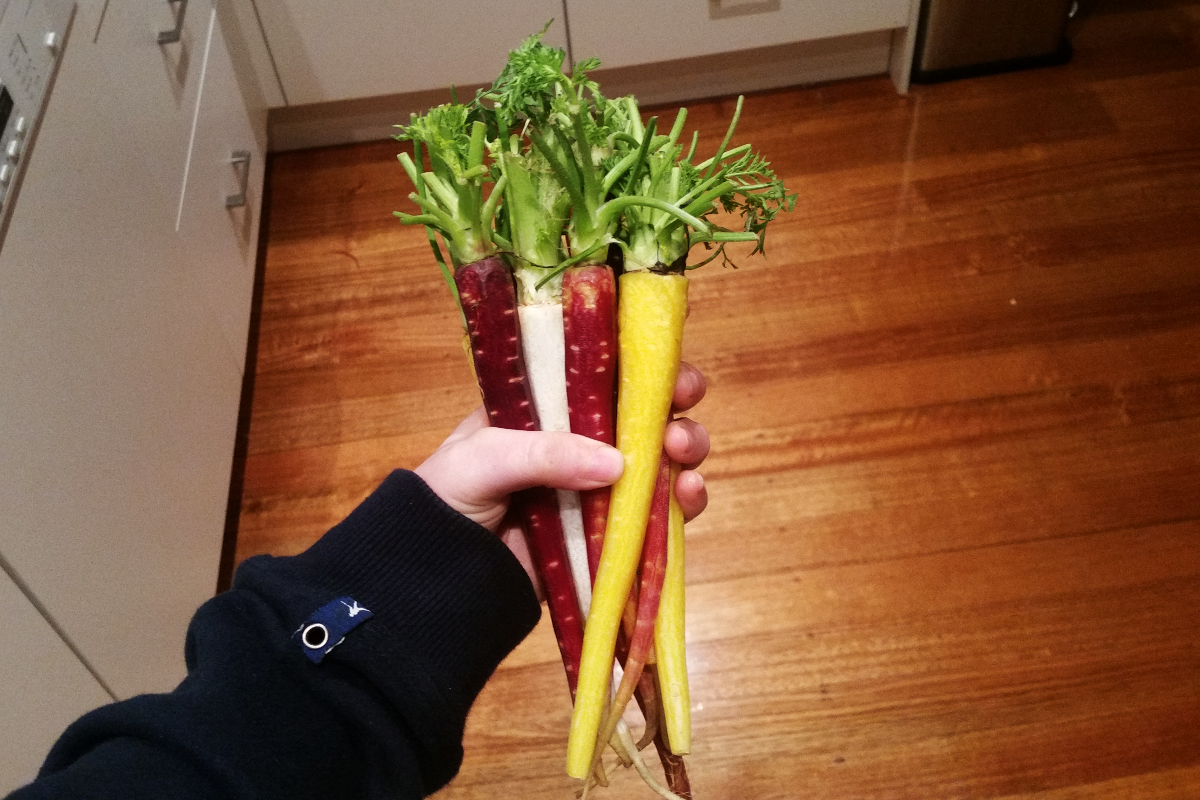 We got these pretty carrots from Costco. I roasted them whole for about 30 minutes. Then mixed up a 3:2 ratio of balsamic vinegar and honey with a bit of thyme, drizzled the mixture over and broiled them for another 10 minutes, then sprinkled with salt. They turned out like salty-sweet-tangy candy vegetables. So yummy. I especially liked the crispy tips.
Also the Pinch of Yum freezer wild rice soup recipe is magical. I still can't understand how a recipe can be so easy at prep time and at cook time and still turn out so good! All of her freezer meals are so intriguing. Basically they're a whole bunch of recipes where you cut up and freeze a bunch of uncooked stuff, and then later pop them straight into your pressure cooker frozen and voila 30 minutes later you have dinner. PS I doubled the recipe and split it into three dinner packs. Also I used brown rice instead of wild rice because wild rice doesn't exist here. Scott said it tasted like the inside of a chicken pot pie. I will 100% be trying more of these recipes.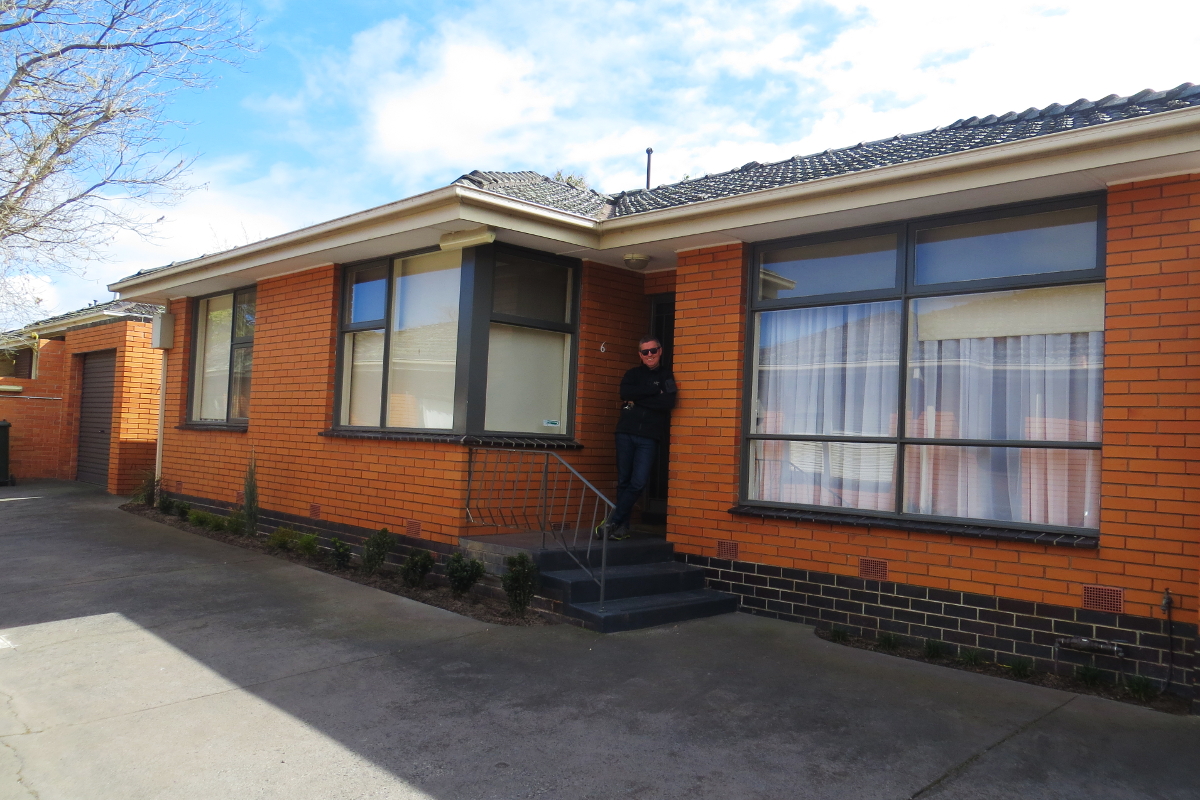 This is our new house btw. It's pretty great other than the lack of insulation. I want to buy one.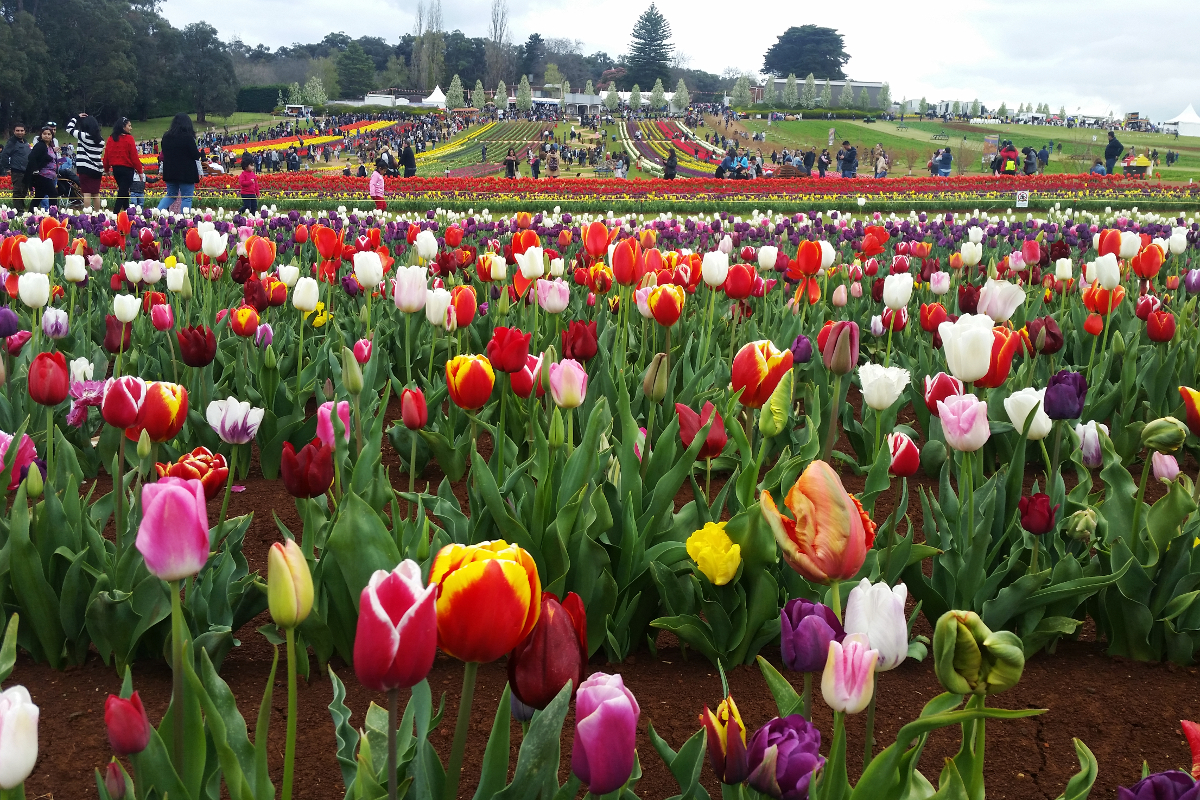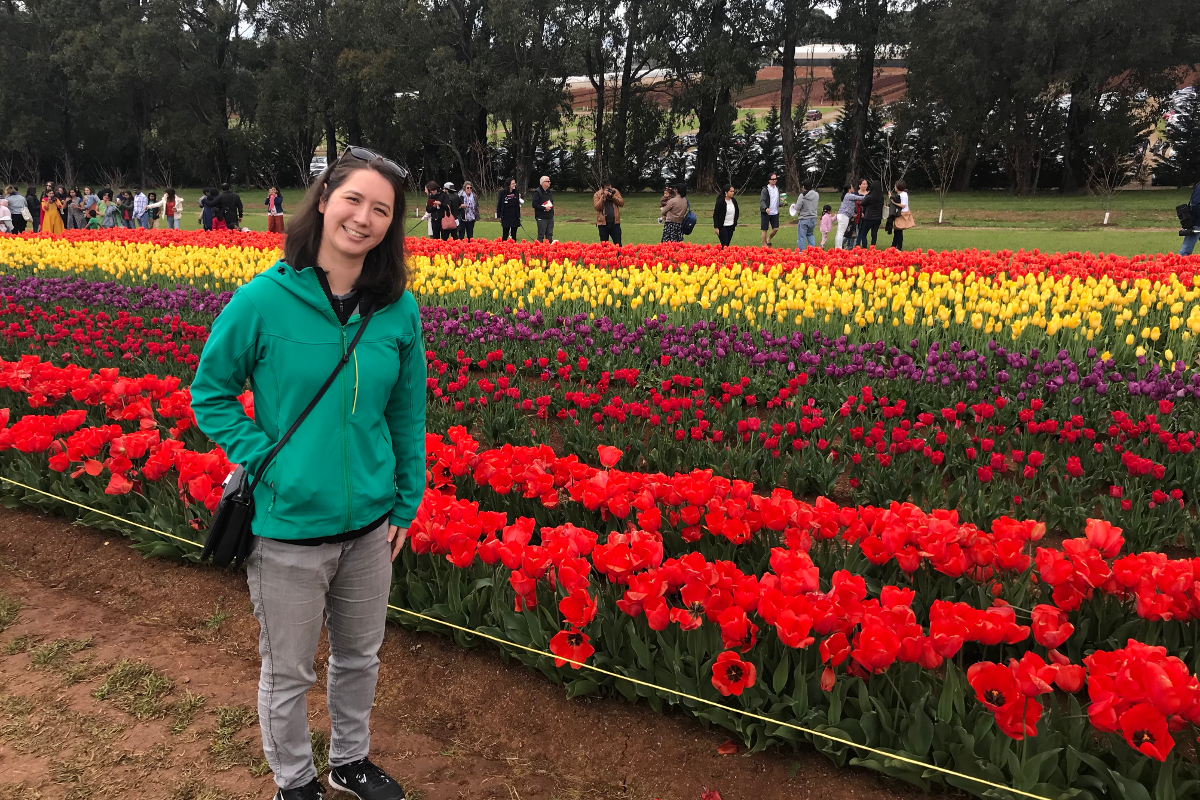 The other morning we went to the Tesselaar Tulip Festival with Scott's mum and aunt. It was alright. They must be making bank because it was very busy and it's not cheap. I think it would be better if they planted the flowers into cool designs like in Ottawa, but perhaps my standards are a bit high, haha.
I am very pleased to report that my allergies are not a problem any more. I just have to use antihistamine eye drops, antihistamine nasal spray, and a daily antihistamine tablet. Is that too much? I hope not because this is the first spring in like 8 years that I have felt like a normal human.
I trekked out to ALTONA NORTH to go to my old coworkers 30th birthday party. It was nice to catch up with them, I do miss my old EH work pals. Also wow Melbourne is so big it's like the West and the North could be entirely different cities… I never go there!!
I went on a work wine tour in the Mornington Peninsula with a bunch of techs and nurses and receptionists from medical imaging at my current job. It was very fun and silly. Now I see familiar faces if I have to go to MRI or CT and stuff which is nice.
Myles turned 1 and had a birthday party with 9 trillion kids. He is v cute.
A little while ago Scott's dad won a gigantic charcoal bbq and several boxes of wine and a bbq lunch party from a liquor store contest that he didn't even know he entered. They had the lunch on Saturday. A lady came and cooked up like ten different kinds of meat for us, and served it and cleaned up afterwards. What a treat for Scott's parents. The most hilarious part though? The lady used the regular bbq to cook it, not the prize one hahahahhaa.
This Friday we're going to Canada!! Just to Vancouver to visit Rosemarie and all our old friends. I can't wait! I have a very long list of foods I want to eat: Macintosh apples, Jamaican patties, perogies, poutine, yam rolls, Blenz hot chocolate, Smartfood popcorn etc etc. I have to be so strategic about my meals. NO EATING FOODS I CAN GET IN AUSTRALIA.
All for now.